OREGON (WTOL) - The Coast Guard is conducting a pollution assessment of the Maumee River following a fire onboard the St. Clair.
The St. Clair is a 762-foot vessel that has been traveling the Great Lakes since 1975 delivering a range of cargo to various ports of call.
She's been wintering in Oregon at the CSX Toledo Docks for refurbishing.
Saturday night, a spectacular fire destroyed a portion of the St. Clair as she rested in her slip.
"Nobody can think of a fire of this magnitude in the city of Oregon," said interim fire chief Dennis Hartman.
Two conveyor belts on the ship caught fire, burned and melted.
"Just think of two tire piles—big tire piles—basically same kind of thing: rubber. That's on fire under the vessel. We just can't get to that," Hartman said.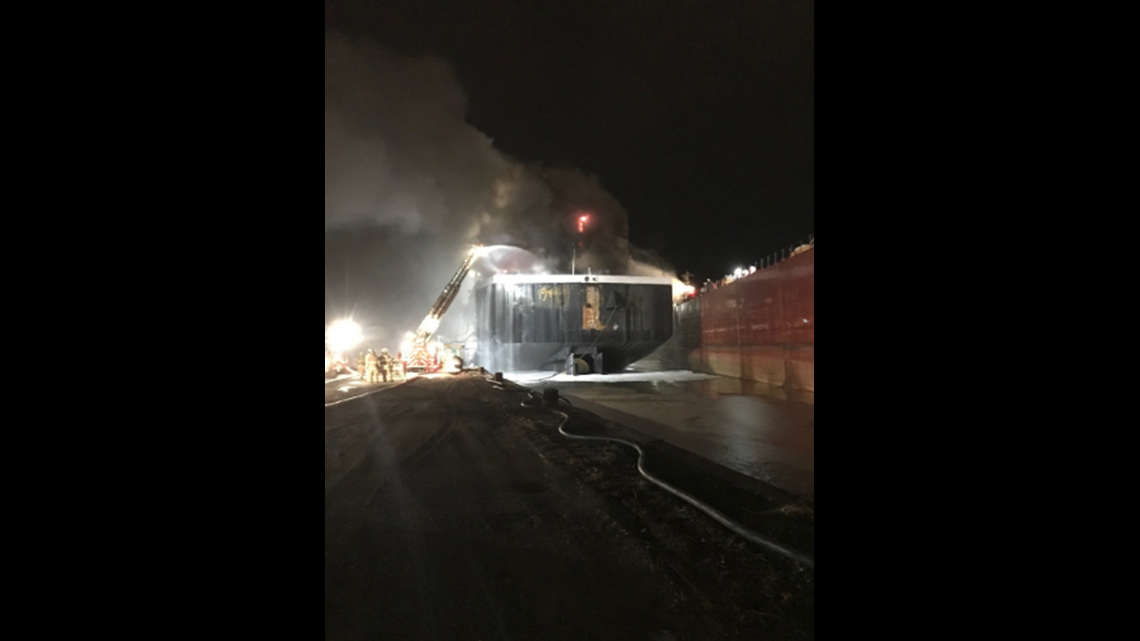 No one was on board the vessel at the time of the fire, nor was there any cargo.
On Sunday, the fire was under control but not out. The Coast Guard says preventative measures continue on neighboring ships using water-cooling techniques.
Work was being done on the St. Clair earlier but not hot work such as welding.
It was a tough fire to battle. Only one in four fire hydrants on the dock worked.
Tanker trucks from 15 area departments were dispatched to a hydrant on Bay Shore Road.
"Those tanker trucks would come out here. We had an engine out here that would fill them, bring them back," Hartman said.
The future of the St. Clair is uncertain. Parts of her superstructure have been destroyed, such as the pilots deck and the captain and crew living quarters.
Hartman says the fire could continue to burn for several days as firefighters are not yet able to enter the ship for safety reasons.
No cause has been determined.
A helicopter crew and pollution responder took the to the air above the ship and determined there was no pollution in the Maumee River due to the fire.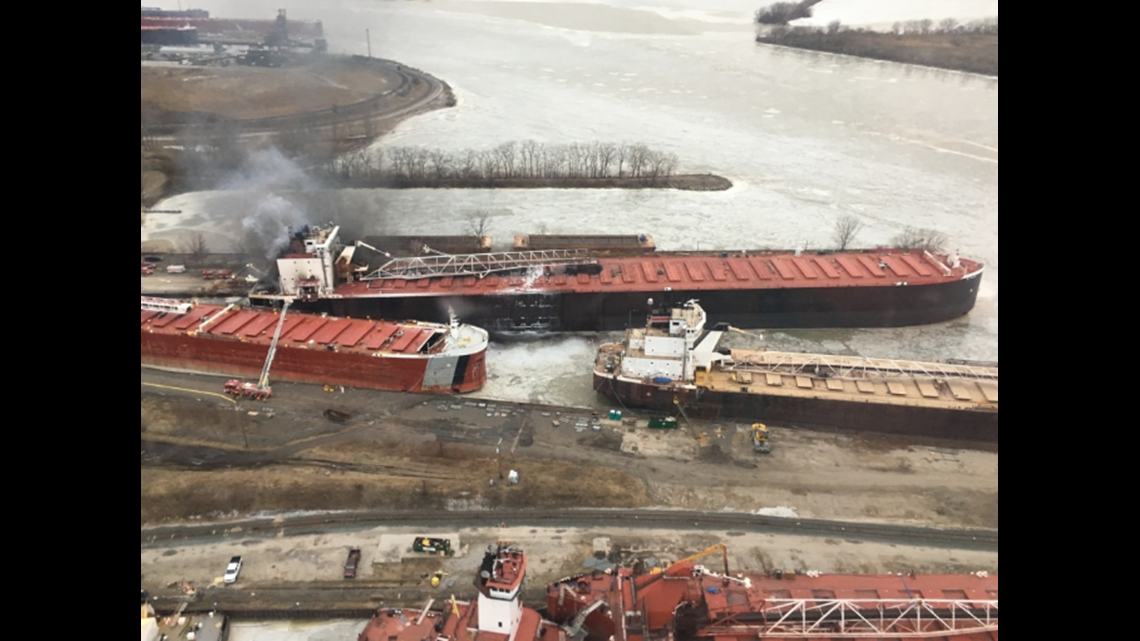 The U.S. EPA also conducted air quality tests in the vicinity of the ship and says the air is also clear of pollution.
The Coast Guard said the National Response Corporation has contacted Marine Pollution Control to be on scene and prepared to respond to any possible pollution should it arise.