LUCAS COUNTY, Ohio — Hunters in Harding Twp. have found skeletal remains on a property in western Lucas County according to the Lucas County Sheriff's Office.
Sheriff's deputies set up police tape around a property on Angola Rd. west of Crissey Rd.
Scott Schiel was looking for deer antlers with his son on his friend's property that he's hunted on for 15 years. He found a depression in the ground right behind one of his tree stands and saw a bone.
"These teeth are like human teeth. They're not deer teeth and it has an eye socket like a human. I said, I think we have a skull of a human being," he said.
The hunters called 911 and the Lucas County coroner determined that they were human skeletal remains.
Schiel said that the coroner told him the remains could be up to five years old, although detectives haven't confirmed that. It's unclear how long the remains have been at the property.
The sheriff's office says the father and son hunters had permission to be on the property and no one lives there.
An old church sits on the property owned by a pastor, according to Schiel. A sign on a building at the property reads "Shiloh Holiness Full Gospel Mission."
"He couldn't believe it either. That's what everybody says. It's just crazy. Wild stuff," Schiel said.
Capt. Matt Luettke, a detective with the sheriff's office said that there are other churches in the rural area and there's a chance the investigation may not be criminal in nature.
"It's not uncommon that there may have been a private burial ground or private burial site or you know, in the past, it's not unusual to find Native American burial sites," he said.
Although Capt. Luettke added that that may not be the answer and Ohio BCI will likely assist in the investigation.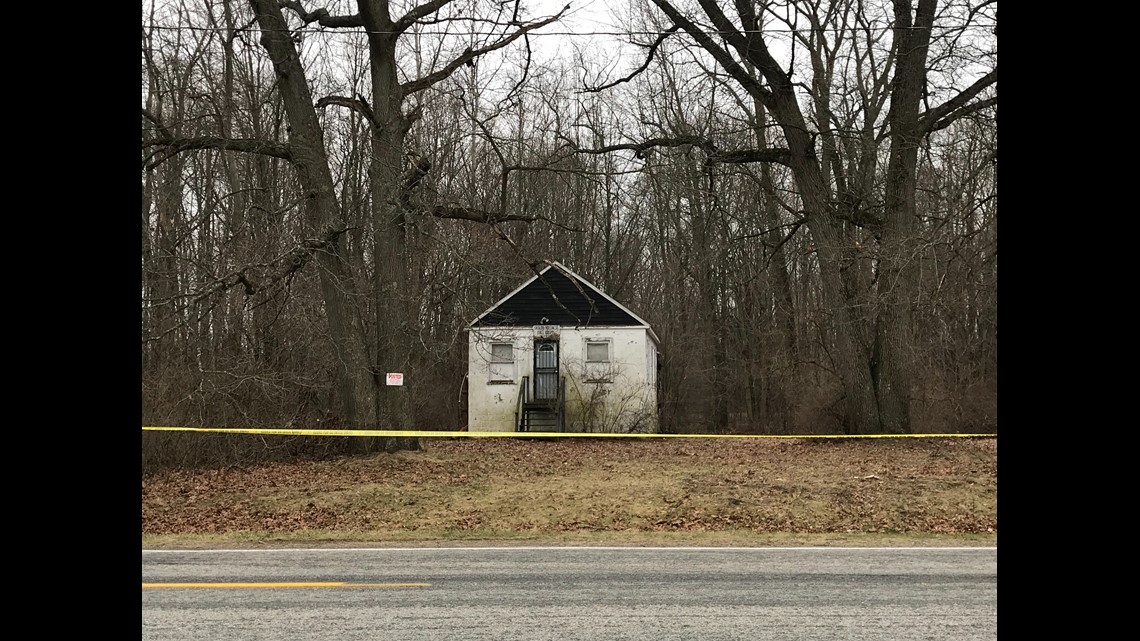 This is a developing story. Stay with WTOL 11 for the latest updates as they become available.