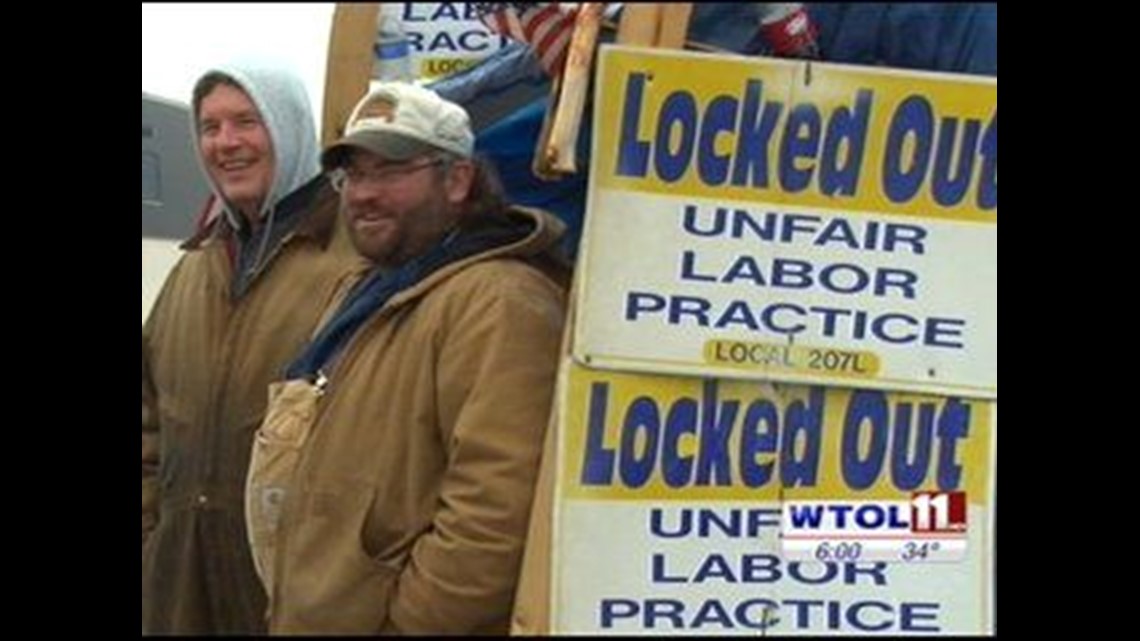 FINDLAY, OH (WTOL) - The lockout continues for 1100 workers at Cooper Tire in Findlay.
It began November 28 after the union rejected a company contract offer.
But there is some optimism.
Negotiations with the company resume on Monday.
Chilly picket lines continue to be manned outside the plant and workers face an uncertain future.
"Not knowing whether they're going to shut the door or get back to work. Tired of being in limbo," said worker Tony Gonyer.
The union and company will negotiate face to face for the first time in weeks.
The union called the meeting, claiming it's time both sides put their differences behind them and resolve the lockout.
"I think we're encouraged that we can reach an agreement. We've got to have the right attitude on both sides. We've got the right attitude. I'm hoping the company has the right attitude on Monday," said Union President Rod Nelson.
Stopping by the union hall for moral support on Saturday was Cleveland Congressman Dennis Kucinich who is opposing incumbent Marcy Kaptur in the upcoming Ninth District Democratic Primary.
Findlay is not in the district.
Mr. Kucinich says he wants to thank the workers for taking a stand.
"As a result of you taking a stand, now the company is saying they want to talk. Now that's progress," said Mr. Kucinich.

Mr. Kucinich says the Cooper lockout as well as a year old one in Sandusky is a dangerous trend in America.
He claims it's an attempt to crush the rights of the worker to negotiate for fair wages and benefits.
"Absolutely, workers here are helping to create wealth. And if you create wealth, why shouldn't they get a little more. That's all they're asking for. Not asking for the store," said Mr. Kucinich.

And we'll see what's in store for workers this week when contract negotiations resume.