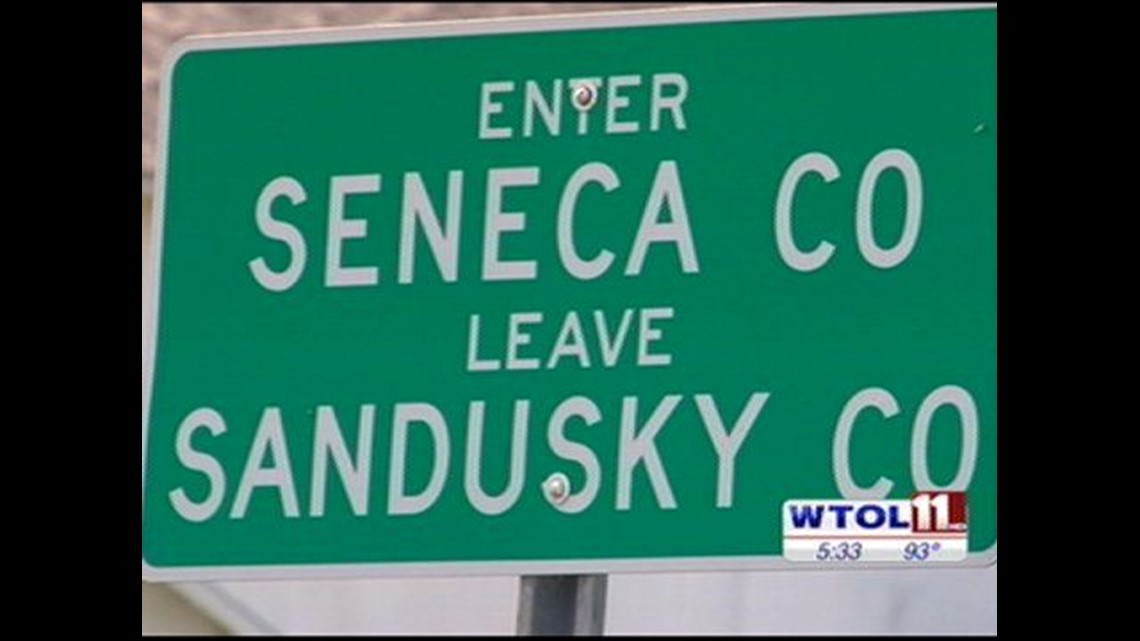 FREMONT, OHIO (WTOL) - Leaders in Sandusky and Seneca counties are considering a proposal to become an "alternative energy zone."
If passed, each county would slash tax rates for alternative energy companies that would want to do business in each county, in hopes of enticing new "green" business.
Kay Reiter, the Executive Director of the Sandusky County Economic Development Corp. said she was approached in July by a developer who requested County Commissioners consider the alternative energy zone designation because a German-based company wanted to build a wind farm in both counties.
The wind farm would span several miles south of Bellevue, hugging the Sandusky and Seneca county line.  It would have between 60 and 80 wind turbines that would each be approximately 400 feet tall.
The taxes on the megawatts could reach as much as $1.8 million dollars, annually, for local municipalities and schools.
"It's quite a bit of new revenue, that would be generated for not just the county, but the townships and the school districts that are within the regions of where the wind farms would be," said Reiter.
County Commissioners from both counties met Thursday to discuss the option of becoming an "alternative energy zone".  The designation was made possible in 2010, when the Ohio General Assembly passed SB 232 that allows counties to reduce tax rates on alternative energy companies.  Although the rates vary, energy companies are currently taxed as much as $115,000 per megawatt, annually.  In an "alternative energy zone", alternative energy companies would be taxed between $6,000 and $9,000 per megawatt annually.
If Seneca and Sandusky decide to become an "alternative energy zone", the entire county would offer those lower tax rates for any alternative energy company.
"What these two counties do, set the tone for what will happen with all future alternative energy projects. So it won't be just this wind farm, it will be anything," said Reiter.
County commissioners will ultimately decide on the measure.  Sandusky County Administrator Warren Brown said there are some big perks to the designation.
"For us in Sandusky County, I think the emphasis would be to show that we are open to renewable energy sources, and encourage that type of entity to come and locate here," said Brown, "It's kind of a win-win. The county coffers would certainly be embellished as a result of this, but it also becomes a more attractive area for any energy development company, to possibly want to come here and set up a solar farm, or wind farm."
Brown said each county can act independently. Sandusky County Commissioners plan on hosting a serious of public forums to gather input from residents. Brown said leaders hope to make a decision by the end of 2011.