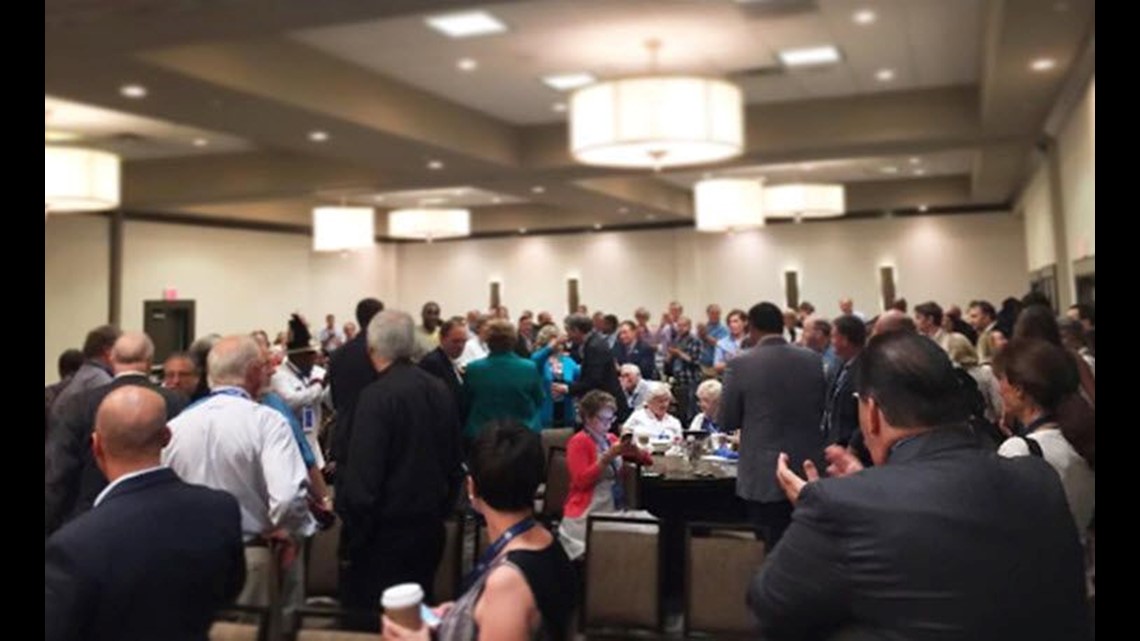 PHILADELPHIA (WTOL) - For the first time, Ohio Senator Sherrod Brown admitted publicly that he was vetted by Hillary Clinton for the vice president position for more than a month.
Brown made the announcement at a breakfast with Ohio delegates at the Democratic National Convention Wednesday, following months of speculation on the matter.
"It makes me appreciate her and like her and respect her that much more," said Brown.
The vetting process, which Brown described as exciting and enlightening, included a lot of questions on everything from taxes to his voting record.
Brown says it was a wonderful experience, but his aspirations have always been the senate.
"It was an honor to be that close to being vice, or at least nominee for Vice President of the United States," said Brown. "I didn't really ask for it. I got called and said we want you to vet. My wife and I talked about it, and it wasn't something I aspired to. But I'm glad I went through it."
Former Ohio Governor Ted Strickland spoke about what it would have meant to Ohio had Brown been selected.
"Sherrod would have been a wonderful VP pick, but I agree with him. He loves the senate and does great work there, and it would have been a loss to the senate had he been chosen," said Strickland. "But he would have been a great VP. Tim Kaine is someone I know very well. I consider Tim a personal friend, and I think he's a great pick as well."
Toledo Mayor Paula Hicks-Hudson says it would have been bittersweet if Brown had been picked as Hillary's running mate.
"He's a great senator for the State of Ohio, and he's a good friend to us in Toledo. And to have lost him as a state senator would have been a tragedy," said Hicks-Hudson.
Senator Brown was scheduled to speak at the DNC Wednesday night, but because the convention ran late his speech was moved to Thursday.
He says he will focus on the economy and where Hillary wants to take the country.