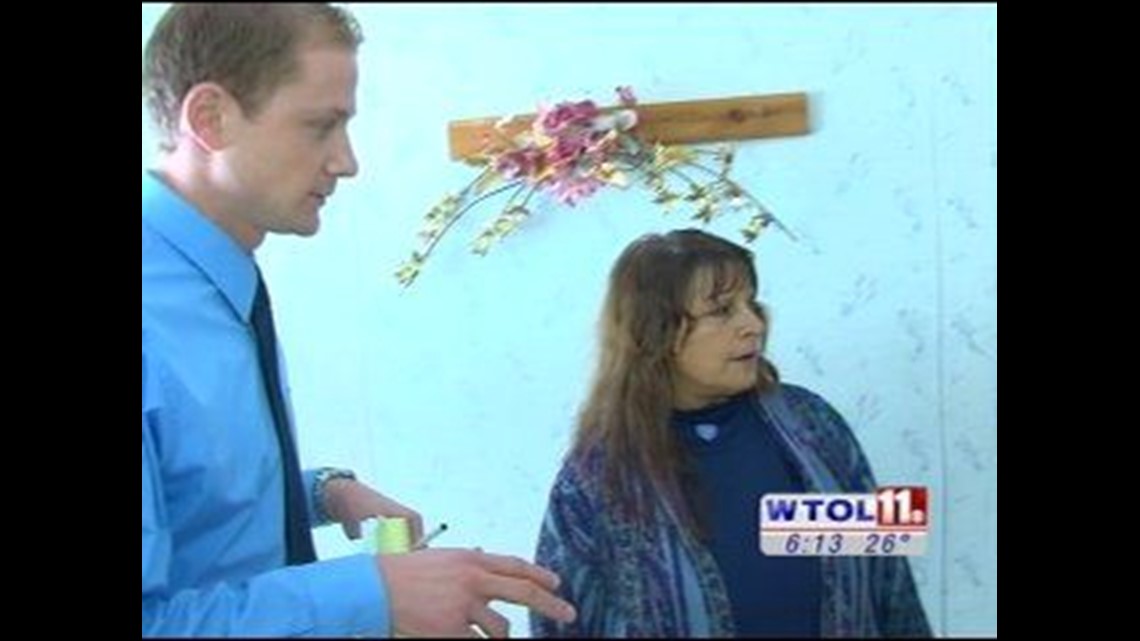 TOLEDO, OH (WTOL) - Many folks have heard about horror stories associated with slumlords, but in some cases tenants can be pretty awful, too.
In fact, some landlords say they are forced to deal with problem renters.
"It's a full time job. You have to know the law, you have to have good business practices," said Toledo Real Estate Investors President Anna Mills. "But you have to have good people skills, too."
Mills rents dozens of Toledo properties, and was stuck with $10,000 in repairs at one of them.
Renters left the West Toledo home a mess, after they caused expensive water damage, smashed holes in closet doors and ruined carpeting. They even put a bullet hole through a brand new window.
"If they're treating it like their own house, I'm a little amazed they live that way," Mills said.
Landlords don't have many options to deal with problem renters. The eviction process is lengthy and can take weeks.
Meanwhile, tenants stay on the property, and landlords must continue to pay taxes, insurance and make house payments.
When the tenants finally do move, often, they've trashed the house and left the landlord with a costly clean-up.
Landlords can file to recoup money spent on damages, but Mills says she's never successfully recovered for costs since previous tenants often can't afford to pay.