Where, when and how to vote early in northwest Ohio and southeast Michigan
Here's a round-up of the early vote centers and hours of operation across our area so you can cast your ballot fashionably early.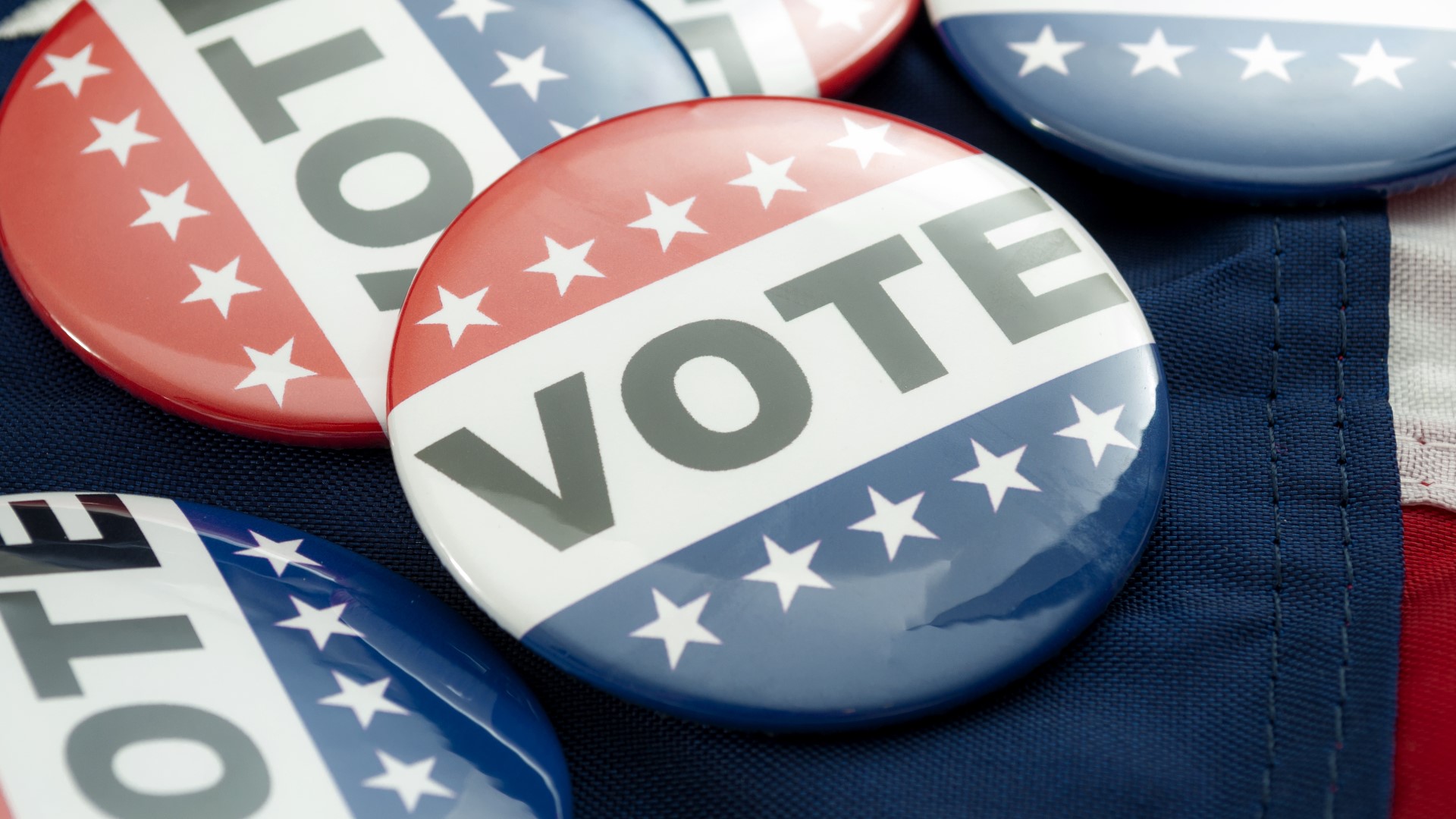 Here's a round-up of where and when you can vote in person and what you need to bring so you're ready for the polls.
Before You Vote
:
Before You Vote

KNOW BEFORE YOU GO
First, you should make sure you're registered to vote.
By state law in Ohio, if you haven't voted in six years, you may have been purged from the list.
You can check your voter registration online on the Ohio Secretary of State's website. If your search came back with the information you registered, your county board of elections has successfully processed your form.
But if the search does not return with the information you filled on the voter registration form, then you can contact your board of elections to check on the status of your registration.
Registration in Ohio has closed for the Nov. 3 election.
Where to Vote and Hours
:
Where to Vote and Hours

Registered and eligible voters may vote at any early voting location located in the county in which they live. Check with your county's respective board of elections office for their early vote location, as some counties may be moving the operations to a more socially-distance friendly locations. The addresses and phone numbers of all 88 county boards of election can be found at the link here.
Note that Lucas County has a separate early voting center. Lucas County's Early Vote Center is at the Ohio Means Jobs Building, 1307 Monroe St., Toledo.
OHIO EARLY VOTING HOURS
After Oct. 23, early vote centers will have expanded hours, including weekend voting.
October 6 -16
(Weekdays only - Monday through Friday)
8 a.m.-5 p.m.
October 19-23
(Weekdays only - Monday through Friday)
8 a.m.-6 p.m.
Saturday, October 24
8 a.m.-4 p.m.
Sunday, October 25
1-5 p.m.
October 26 -30
(Weekdays only - Monday through Friday)
8 a.m.-7 p.m.
Saturday, October 31
8 a.m.-4 p.m.
Sunday, November 1
1-5 p.m.
Monday, November 2
8 a.m.-2 p.m.
OHIO COUNTY BOARD OF ELECTION LINKS & LOCATIONS
Voting in Michigan
:
Voting in Michigan

In-person, early voting does not occur in Michigan. You may vote absentee, though.
The deadline to request an absentee ballot by mail is Friday, Oct. 30 at 5 p.m., however, it is advised that voters submit their absentee ballot application much earlier than this date to avoid the potential for mailing delays.
Voters can request an absentee ballot be sent to them by mail by completing an absentee ballot application online at Michigan.gov/Vote or downloading an absentee ballot application to complete and return to their local clerk's office by email, mail, or in person.
If you have moved within 60 days of the election, you are still allowed to vote at the precinct corresponding to your prior residence in Michigan if you did not update your records before the close of registration.
To check the status of your registration in Michigan, you can check online at the State of Michigan's Voter Information Center.
MICHIGAN SAME-DAY VOTER REGISTRATION
Same-day voter registration is allowed by law in Michigan. The deadline to register to vote in Michigan is 8 p.m. on Nov. 3, if you register in person. You can register until then at your city or township clerk's office, a branch office of the Secretary of State, at any state agency that provides public assistance or services to people with disabilities or through a voter registration drive.
Same-day voter registration does NOT mean you can show up at your polling location and expect to register and vote there, unless your clerk's office happens to be your polling location.
If you're registering online or by mail, your completed voter registration application must be received or postmarked by Oct. 19.
Online registration is also available at the Voter Information Center's website, with the steps detailed at this link.
If you request an absentee ballot you cannot vote in person without spoiling the ballot first or must bring it with you to your polling place to exchange for an in-person ballot or cast a provisional ballot.