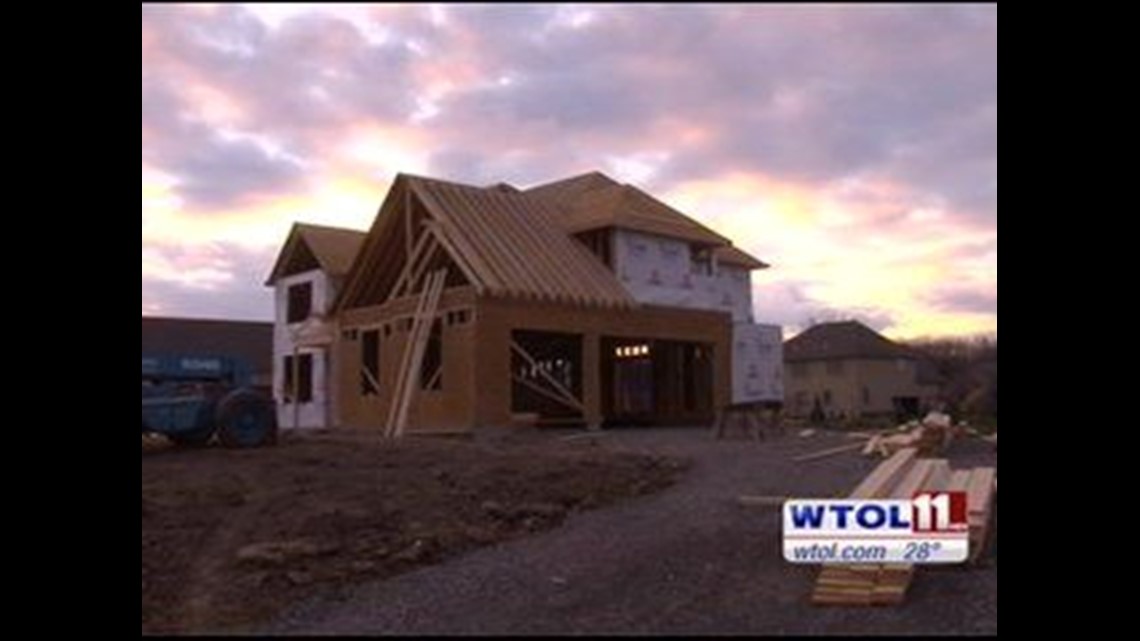 PERRYSBURG, OH (WTOL) – If you thought new home construction was dead, the River Ridge subdivision off of Hull Prairie Road might get you to change your mind.
You see plenty of existing homes, but also brand new ones that are popping up and raising spirits in a difficult housing market.
Laurie Melchior Huskisson, president of the Melchior Building Company, says the market was strong when River Ridge started up in 2000 but dropped off by 2008.
"People uncertain about their jobs, about their future, about their existing homes and what they are worth," Huskisson said.
But fast forward to 2011, and buyers are coming back. For the past two and a half weeks, carpenters have been framing this home on Brookwoode Drive, happy for the work and hopeful it's just the beginning of a new construction revival.
The carpenters working hard to get it ready for the buyers to move in by next summer and just down the road, another client moved into a new home this week.
"Oh it's awesome," Huskisson said. "We're loving it for sure. Activity breeds more activity and we're hopeful this will be an incentive for some folks that might have been on the fence about it."
Interest in their remaining empty lots is high and there are two other homes under construction right now at River Ridge with other developers. Huskisson believes it's a good sign for the custom homes industry.
"And I say bring it on! Come on in and talk to us or buy a lot or both. We'll build it for you."