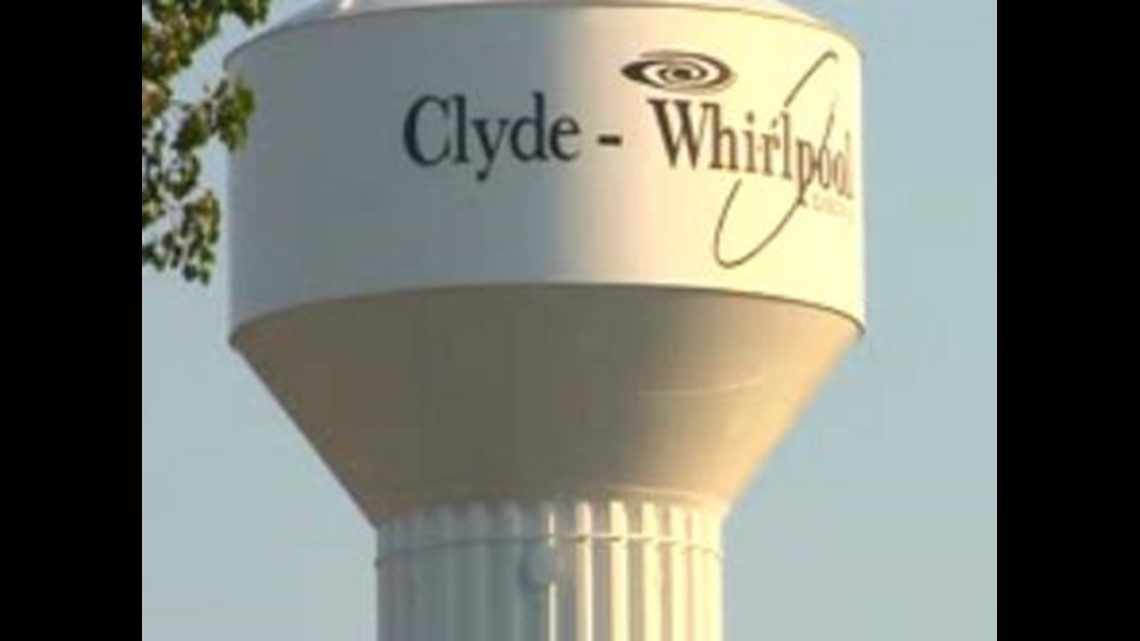 CLYDE, OH (Toledo News Now) - Part of a controversial lawsuit against Whirlpool alleging the corporation's mishandling of chemicals lead to disease and death in Clyde, Ohio is going forward.
The lawsuit alleges the Whirlpool Corporation improperly handled and disposed of chemicals, causing several instances of cancer, disease, and the deaths of 5 children, in what is commonly referred to as the "Clyde Cancer Cluster."
On Monday, A federal judge on Monday dismissed all but two counts of the lawsuit.
Judge James G. Carr dismissed counts alleging the plaintiffs had suffered property damage as a result of the way Whirlpool handled chemicals.
However, Judge Carr denied a motion by Whirlpool to dismiss counts one and two of the suit. In those counts, the plaintiffs claim Whirlpool breached its duty to dispose of its manufacturing waste safely and that the breach caused the deaths of five children and cancer and other disease in other plaintiffs.
The suit claims Whirlpool dumped toxic waste at sites near its plant in Clyde, and that the company emitted pollutants, carcinogens and volatile organic compounds into the air.
The lawsuit, filed by Wendy Brown and 57 other people, seeks damages from the Whirlpool Corporation. Brown's daughter Alexa died of brain cancer at the age of 11.
Whirlpool released the following statement Monday:
"We are pleased by the Court's decision to dismiss 15 of the 17 counts in the plaintiffs' complaint, including all allegations related to property damages, reckless conduct, fraud, trespass, continuing nuisance, strict liability, and punitive damages. The Court also denied the plaintiff attorneys' request to initiate a class action on behalf of property owners in the area. With regard to the remaining two claims, the Court recognized that several government agencies have published reports that "call into question a fair number of plaintiffs' allegations," but indicated the Court could not resolve all facts at this early stage in the litigation. On behalf of our 3,000 employees in the Clyde area, Whirlpool will continue to vigorously defend against these baseless claims by the plaintiff attorneys.
 
We empathize with the families who have suffered illnesses or deaths of their loved ones. There is no scientific or medical evidence, however, linking the reported health issues with any of Whirlpool's operations at the Clyde plant or the limited and contained amounts of polychlorinated biphenyls (PCBs) found at the former Whirlpool Park. Additional information about the issues raised in the litigation is available at WhirlpoolforClyde.com."
We're staying on top of this ruling and what this means for the case moving forward. We'll keep you updated on ToledoNewsNow.com and on WTOL 11 & FOX TOLEDO when you're watching TV.