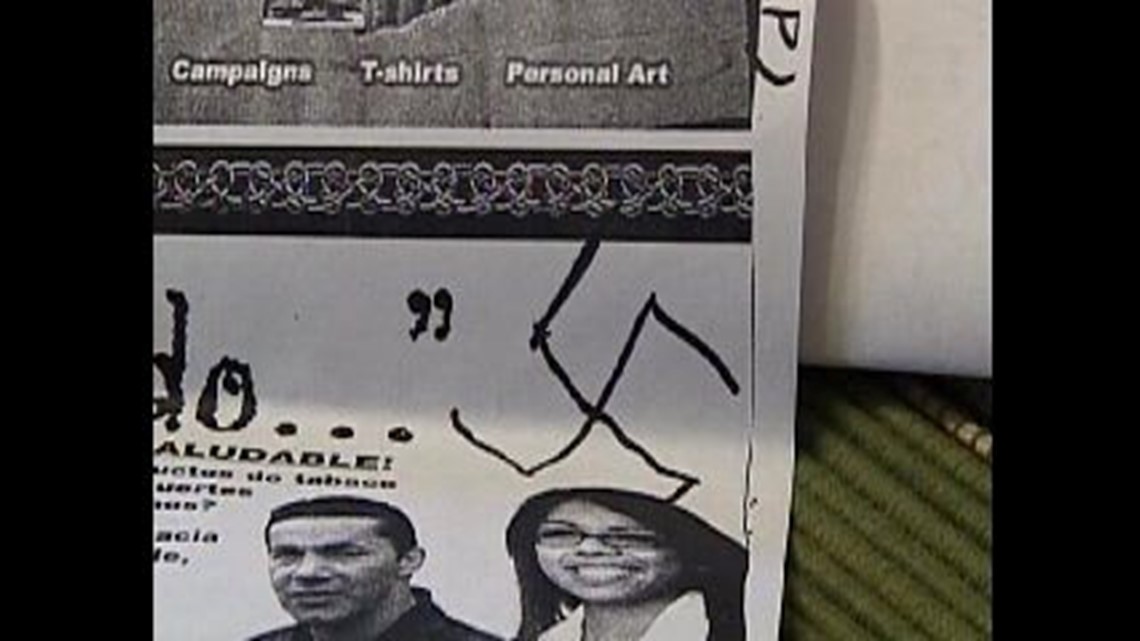 (WTOL) - Ohio ranks in the top ten when it comes to hate crimes in the United States.
Civil rights groups say the numbers are alarming and downright unacceptable.
They say what's more unacceptable is that several counties are picking and choosing which crimes to report to the FBI.
When you become a target of a crime due to your age, gender, race or sexual orientation, the federal government wants to know.
The ACLU says hate crime numbers are crucial to determine where heated tensions might be forming.
Without accurate data, they say we're at a loss.
Digging up the numbers, it's revealed that Ohio ranks sixth with 342 offenses in 2009. Those are the most recent statistics.
Ohio follows California, New York, New Jersey, Michigan, and Massachusetts. The state with the least offenses is Mississippi, with two.
"Keeping up with the statistics are important because they're symbolic of what's going on in the area," Steve Miller of the American Civil Liberties Union said. "If we're going to do any sort of analysis on hate crimes, we have to have reliable data."
Miller only gives marginal weight to these statistics.
While pulling Fremont's two hate crime reports from last year, WTOL 11 came across hate crime victim Sam Weber.
"I was passing out candy on Trick or Treat and an officer came by and asked if I knew there was graffiti on my fence," Weber said.
On his fence and his neighbor's garage down the alley was a picture of male genitals, the "f" word, the "p" word, and a variation on the "n" word.
According to Fremont Police, the "n" word was all they needed to call it a hate crime.
"Technically," Chief Tim Wiersma Fremont Police Department explained, "because they used a racial slur on the graffiti."
Weber describes a hate crime as "one race against another race, a bunch of whites attacking blacks or a bunch of blacks attacking whites."
Weber is Caucasian as well as his neighbors.
"If a person is scared, then it's a hate crime. If I'm afraid someone is going to hurt me because of my religious views or my skin color then it is a big deal," Wiersma said.
Weber wasn't scared and doesn't consider it a hate crime at all. "To me, it was just a bunch of kids."
But his report has already been sent to the FBI for Fremont's 2010 statistics.
Wiersma admits they may have made a mistake. "If he's not in fear, the box was checked in error. I'm with the citizen."
While Fremont submitted two hate crime reports to the feds out of its 16,000 reports in 2009 and 2010, the city of Toledo submitted zero.
Chief Mike Navarre says that it's not because they don't have them. His department doesn't have the manpower to separate hate crimes from the 75,000 reports they take a year.
The city still sends in Uniform Crime Reports to the federal government like robberies and burglaries to receive their federal funding.
Hate crimes, however, do not fall on the UCR list.
Miller finds the inaccurate data disturbing. "The problem is uniformity or lack of uniformity. What we need is a consistent criteria. If there are a lot of crimes in a specific area dealing with race, that would indicate to me that there is racial tension in a specific area."
He also feels hate crime numbers should not be given on a voluntary basis. He says without knowing where the state of Ohio really stands, there's no way of knowing how safe or unsafe you really are.
"When you're dealing with these kinds of statistics, the devil is in the details. You need some sort of devil to go into the details," Miller said.
To check out the details, you can see the reports yourself by following this link.