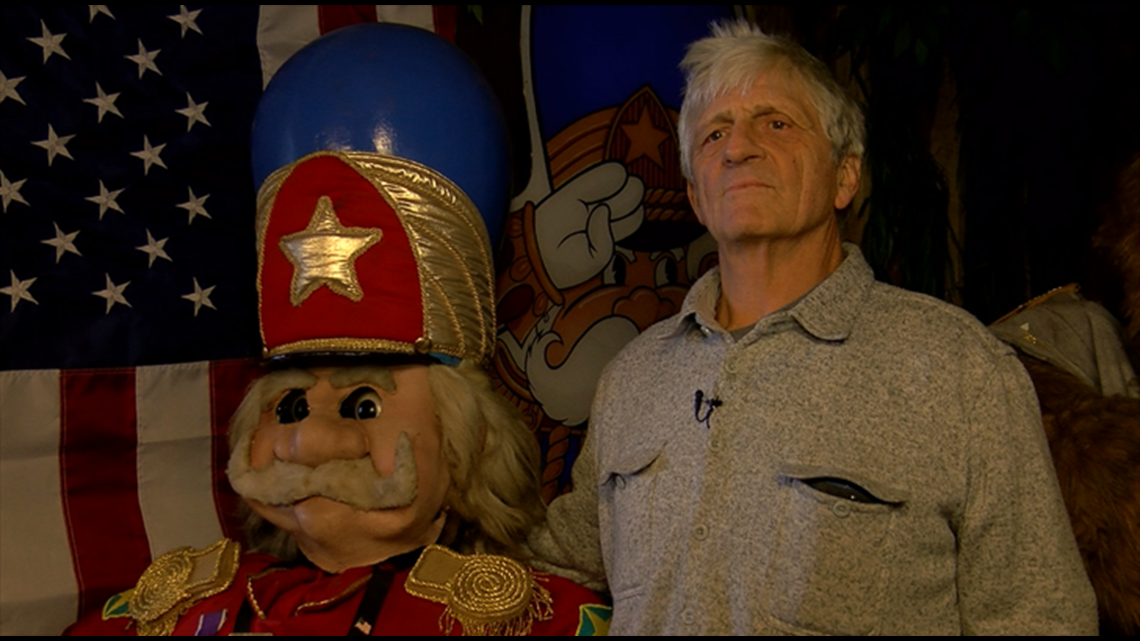 WARREN, MI (WTOL) - In the late 1970s and early 80s, places like Chuck E. Cheese and Showbiz Pizza were becoming very popular around the country.
Around here, the place to be was Major Magic.
Major Magic was a major destination for kids in Ohio and Michigan to have their parties from 1982 to 2013.
"It was magic! you came in, the lights came on, the curtains opened and here were the characters singing and all the kids were dancing by the stage," said Kurt Bels, former production member at Major Magic.
The last Major Magic in the area to close was in Sylvania in 2010, but a little piece of it could be coming back.
Major Magic featured lovable animatronics similar to Chuck E. Cheese's characters, such as Sergeant Pepperoni, Burly Hives, Singing Sam, Barbara Stringsband and Major Magic himself.
So what happened to the animals when the store closed?
Turns out, they are sitting in a garage in Warren, Michigan. But that won't be their final resting place, if Bels, Dennis McDonnell and Ray DiMeo have anything to say about it.
When Major Magic shut down, McDonnell reached out to the owner about getting his hands on some of the memorabilia.
"After being very persistent and not giving up, he just said, 'Come on down and take this stuff.' And if I didn't, it'd probably be in a dumpster," said McDonnell.
McDonnell, Bels and DiMeo, all former production members of Major Magic, took the robots to Michigan to start the process of bringing them back to life, without any manual or directions.
"Some people might even think it's weird in a way, but some people don't get," McDonnell said. "I always saw these guys as a cartoon character that came to life. I always just loved it. It resonated with me."
"It was a wonderful thing," said Bels. "I have a lot of memories from it and I had a lot of fun doing it."
The trio have impressively got most of the robots back to being performance ready. But would they have anywhere to perform?
"Would this go over today? it might need a new, modern twist to some of this now, I don't know," DiMeo said.
But they are all hopeful that these beloved characters will have their day in the sun again.
"I don't think these guys have seen their last day. I think that they could be resurrected under the right formula and the right climate," McDonnell said. "If I brought something like this back, I would do it bigger and better than Major Magic ever was, but I would still keep a lot of the nostalgia."
Their determination is music to the ears of anyone who remembers the cheap arcade games, delicious $5 pizzas and live performances that thrilled so many kids.
And who knows, someday they could thrill many, many more.