TOLEDO, Ohio — Many Toledoans, Ohioans, and Americans alike marched this past weekend demanding racial justice in protests that turned violent. President Donald Trump blamed antifa for the riots and tweeted the U.S. would designate it as a terrorist organization.
The antifa movement was in the limelight back in 2016 when the 'Unite the Right' rally in Charlottesville, Va., made headlines.
LaFree argues antifa can't be considered a group because it "is not a highly organized entity. It has not persisted over time. There is little evidence of a chain of command or a stable leadership structure."
In the past, antifa members have organized using social media, and supporters have shown up in protests prepared for physical fights while carrying weapons, shields, and helmets.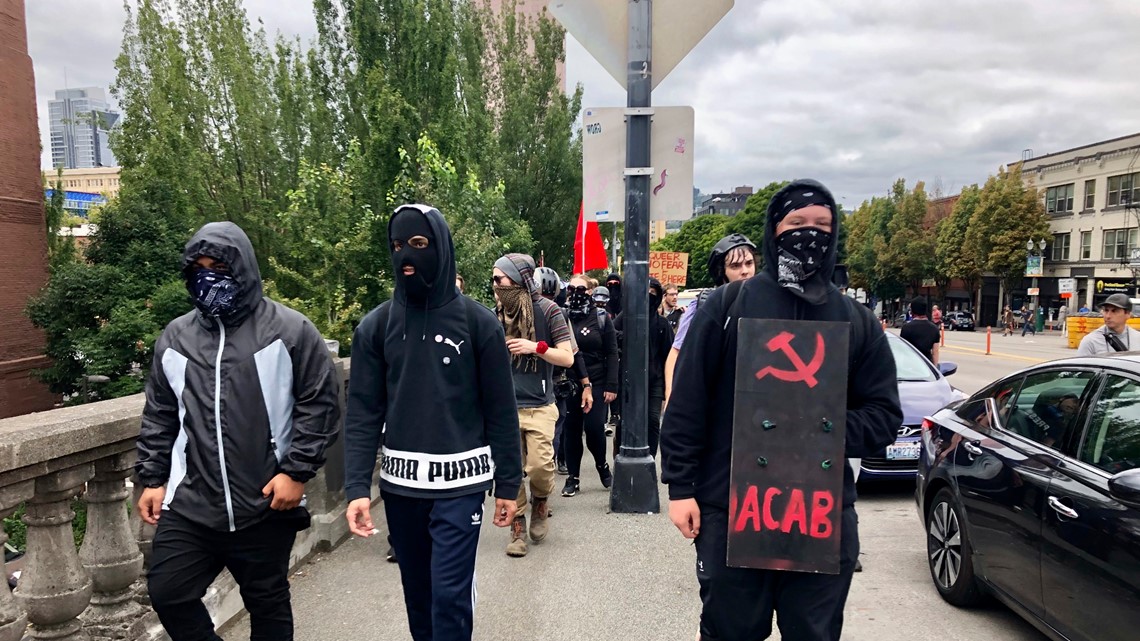 Although some of the movement's activity involves nonviolent protest, supporters have been violent in the past during demonstrations that have ranged from street fights to assault of a perceived enemy (generally, members of white supremacist groups), and property damage, according to research filed at the Library of Congress.
Toledo Mayor Wade Kapszukiewicz said in a news conference Saturday night he believed there was antifa presence in town during the protests.
"There is evidence that there was an unusual number of outside influences in this protest. There was an antifa presence, which is unusual for our city. Here in Toledo ... perhaps they weren't caught," he said.
WTOL 11 reached out to the FBI in Ohio, asking officials if there was any evidence of antifa supporters being involved in any of the violence reported in the state during the weekend protests.
"We have not made any statements regarding groups involved in violence, looting, or destruction from this past weekend (...). At this time, we are asking the public for assistance with any digital media they may have if they attended any protests that became violent, where criminal activity was engaged in," an FBI spokesperson replied in a prepared statement.
Additionally, the statement noted the "FBI's primary mission is to uphold the Constitution, which includes protecting free speech. People do have the right to engage in peaceful protests. Those that choose to engage in violence, property destruction and theft will be identified and will have their day in court."