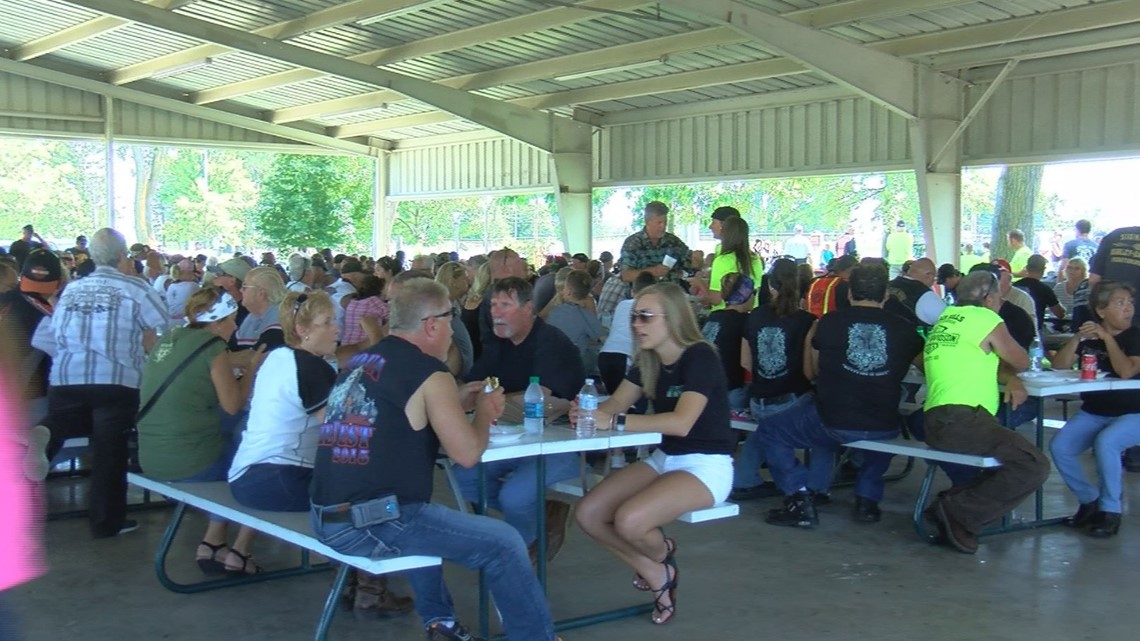 WAUSEON, OH (WTOL) - Area bikers united on Sunday in the name of a young murder victim.
The Sierah Joughin Memorial Ride raised money for the group 'Keeping Our Girls Safe' or KOGS.
The 1,086 bikers roared into the Fulton County Fairgrounds in Wauseon.
Their fundraising journey began in Sylvania Township, and wound its way through Assumption, Metamora, Lyons, Morenci, Fayette and Archbold.
KOGS will use the money to offer free two hour self-defense courses for women at Lourdes University.
"I think it's important that women are able to get this training and feel good about themselves and feel safe," said rider Christina Baskey.
This is the second year for the ride which was inspired by the murder last year of Sierah Joughin.
The body of the University of Toledo student was found in a shallow grave in a cornfield near Delta.
Her alleged killer awaits trial.
"It's amazing. Amazing that we could draw this kind of support from such a tragic event," said Sierah's mother Sheila Vaculik.
Bikers also bought raffle tickets and enjoyed entertainment and food.
A similar ride was held last year.
Enough money was raised then for 180 women to take the course, all as a way to celebrate the life of Sierah.
"Because you have to be aware and you have to be safe. What happened to Sierah can happen to anybody. It can happen to anybody. So we want everybody to be as prepared as you can be," said Nikki Kolasinski of KOGS.