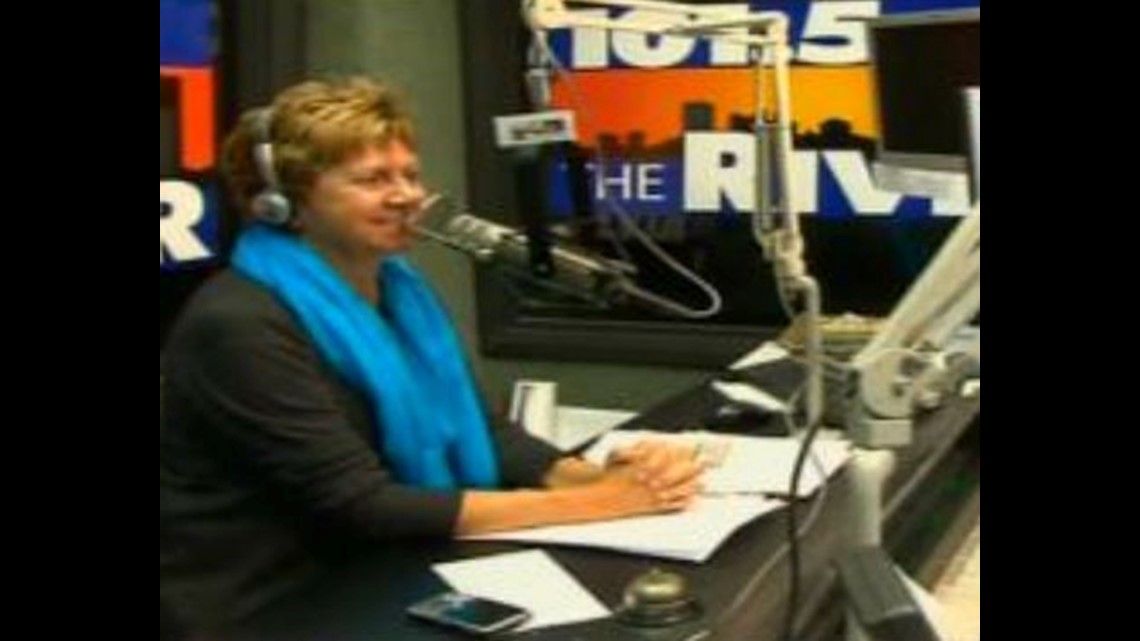 TOLEDO, OH (Toledo News Now) - Mary Beth Zolik has been a Toledo radio icon for more than thirty years.  Zolik announced Tuesday that she had been diagnosed with non-Hodgkin lymphoma, an aggressive form of cancer.
Despite the diagnosis and upcoming chemotherapy, Zolik is staying positive.
"The glass is half full for me, and that's what this is about. I feel very lucky to have found out about the cancer early," she said.
Zolik says she went to the doctor thinking she had appendicitis, but after a series of tests learned about the cancer. She plans to start chemotherapy on Thursday, a treatment program that will last 18 weeks.  Zolik says her family has helped her stay strong since the diagnosis.
"We've had a good couple of cries together. That is the truth. There are nights where she looks at me and her eyes well up, and I look at her and my eyes well up," Zolik said.
Zolik's co-host, Rick Woodell, says he thinks her positivity will help her beat the disease.
"It's one way or another. You're going to beat this thing or your're not, and her attitude is she's going to beat this. There's no question," Woodell said.