MAUMEE, Ohio — Over the course of the next three months, 100 women will don hard hats and swing hammers on a Maumee Valley Habitat for Humanity construction site to provide affordable housing opportunities for two Lott Industries employees.
The 2019 Women Build educates, inspires, and empowers women locally to advocate for decent housing. All women are encouraged to volunteer – no construction skills or experience on a build site is necessary.
Volunteers interested in signing up to volunteer on the 2019 Women Build are encouraged to call Maumee Valley Habitat for Humanity at 419-382-1964.
Since Habitat for Humanity Women Build's official creation in 1998, Women Build volunteers have constructed more than 2,225 homes around the world – six of them in Lucas County.
This year's project blessing starts at 8 a.m. Wednesday at 731 Cuthbert Road in Toledo, and interior demolition work starts at 9 a.m.
"Unique to this project in Toledo is the opportunity to partner with another organization in Toledo and provide safe, decent affordable housing options for individuals who dream of owning their own home," said Michael McIntyre, Executive Director, Maumee Valley Habitat for Humanity.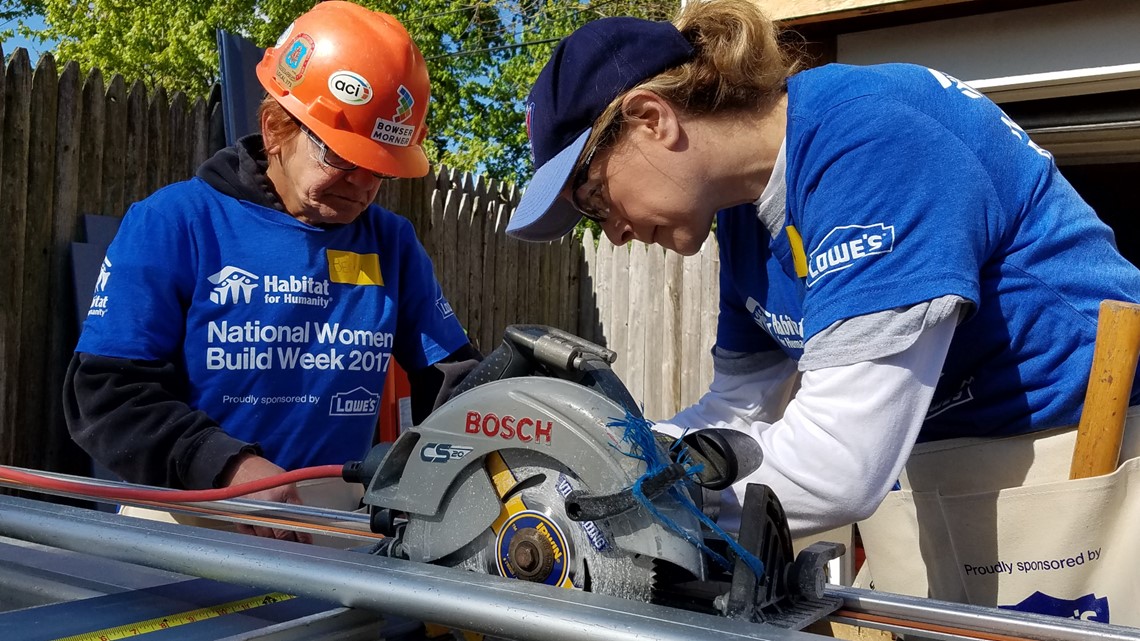 Lott Industries provides educational and vocational opportunities for people with developmental disabilities. Maumee Valley Habitat for Humanity and Lott Industries partnership will provide new housing opportunities for Lott Industries employees.
The 100 + women volunteers who participate in the 2019 Women Build will rehab the two homes on Cuthbert Road in Toledo over the course of three months. Work on both homes will start in July with the work wrapping up in September. Both Lott Industries homeowners will buy the homes from Maumee Valley Habitat for Humanity with a 0% interest mortgage.