TOLEDO, Ohio — Dealers at the Toledo Auto Show preview gala on Thursday said they were glad to be back at the event celebrating a vital northwest Ohio industry after COVID-19 restrictions affected gatherings from previous years.
The show, which features the newest models from more than 20 automobile manufacturers, opens Friday and runs through Sunday at the newly renovated Glass City Center.
At a Thursday-night "The Cars are the Stars" preview gala celebrating the return of the auto show, participants were excited to bring the event back after COVID-19 precautions forced cancellations.
The event is a fundraiser for local children's charities and has raised more than $2.2 million.
Charities who will benefit from this year's gala include Adopt America Network, Connecting Kids to Meala and La Posada family Homeless Shelter.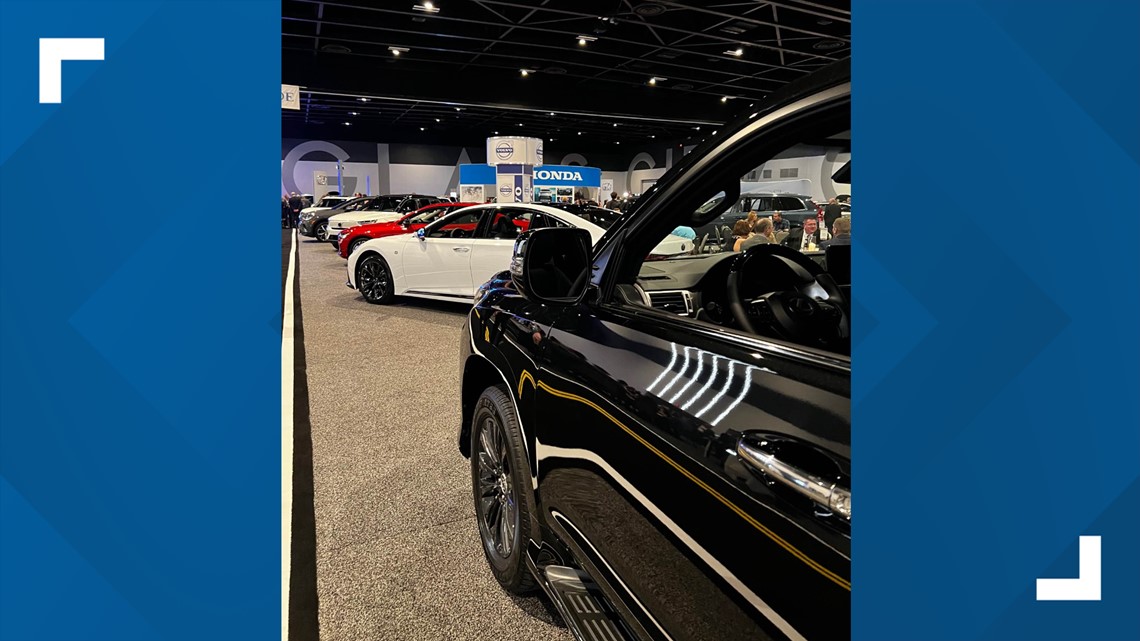 Tickets to this year's auto show cost $6 ahead of the event or $8 at the gate. Children 9 and under can get in for free. Tickets can be found here.
Along with a chance to check out new models and explore the cars, the show offers a photo scavenger hunt in which participants will attempt to correctly identify the makes and models of cars, along with a social-media selfie contest. Mascots from the Toledo Mud Hens and Toledo Walleye also will be there.
Get a fresh start to your morning and wrap up your day with the latest news and your WTOL11 Weather forecast delivered right to your inbox! WTOL's Your Morning Blast and Your Evening Blast deliver stories from northwest Ohio, southeast Michigan and beyond to keep you informed. Click here to get on the list!
Stay up to date on what's happening in your community with a 24/7 live stream and on-demand content from WTOL 11+.
Our free WTOL 11+ apps are available on Roku and Firetv.
WTOL 11+ features the latest breaking news and weather, plus daily talk shows, coverage of your favorite sports teams from Locked On, fact-checking from VERIFY and the latest trending stories from Daily Blast Live.