TOLEDO, Ohio — Teamsters Local 20, which represents workers at Coca-Cola's Bottling Co. in north Toledo has announced workers at the plant are going on strike starting at 12:01 on Monday, Nov. 2.
An official tells WTOL that the strike is over contract negotiations. According to the Local 20 website, workers have voted down the company's "last, best, final" offer.
Employees plan to strike until an agreement is met. An official says health care is the biggest issue they are fighting for.
"We feel that these members, they are essential," said the president of Teamsters Local 20 Mark Schmiehausen. "They've been out there during this whole pandemic, they worked. They're working five to six days a week, 60 to 70 hours, and we feel that the company is not negotiating in good faith. That's all we ask for is for them to be fair."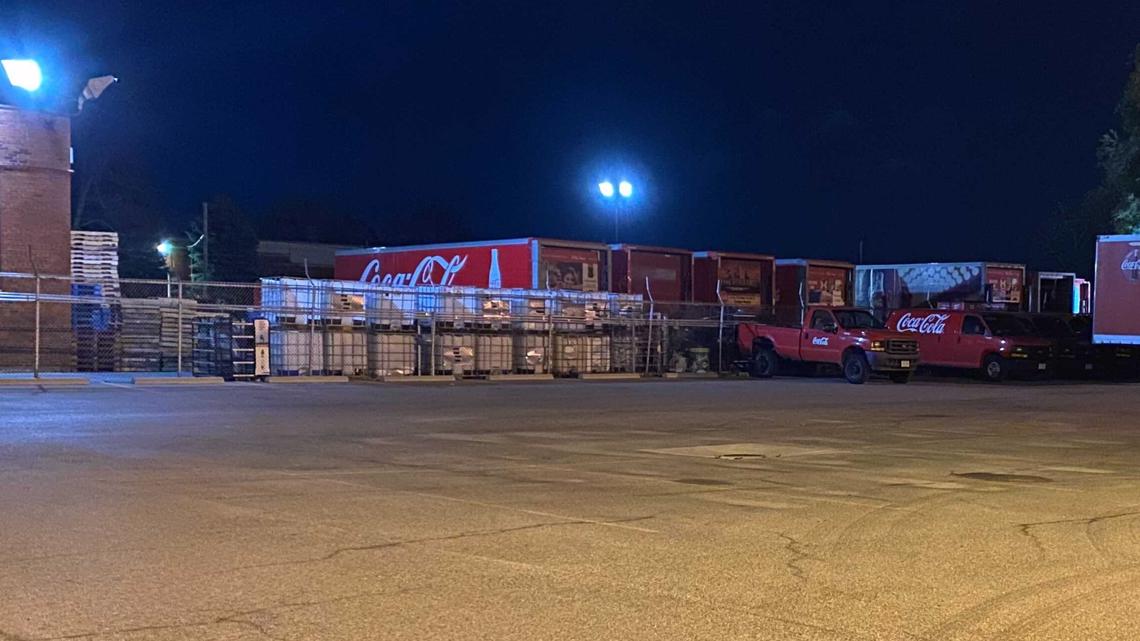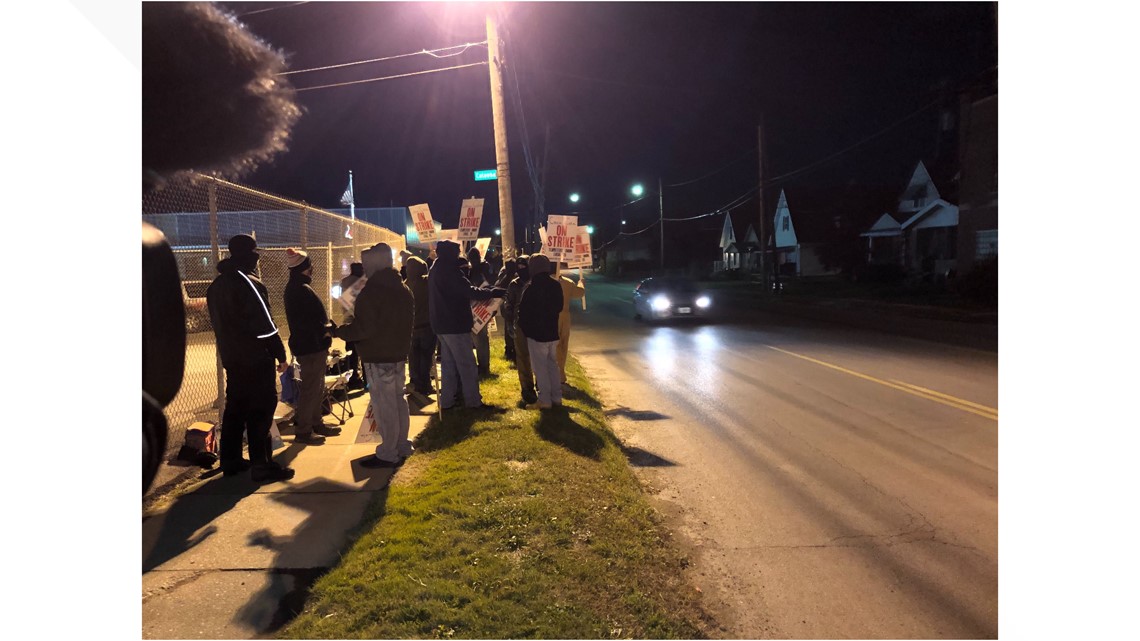 Coca-Cola Consolidated released this statement regarding the strike:
"We are disappointed with the Union's decision to take our teammates out on a strike. We do not believe this action is in the best interest of our teammates. We greatly value the contributions of our Toledo teammates and had put forth a very fair and equitable offer during our contract discussions. We have a plan in place to prevent interruptions to our business operations so we can continue to serve our customers and consumers in the best way possible."
On Sunday, November 8, UAW Local 14 held an event in front of the Catawba St. plant in support of the striking Teamsters Local 20 members.
At the event Schmiehausen said, "the community can support us by not purchasing any of Coca-Cola's products in the future until this strike is done."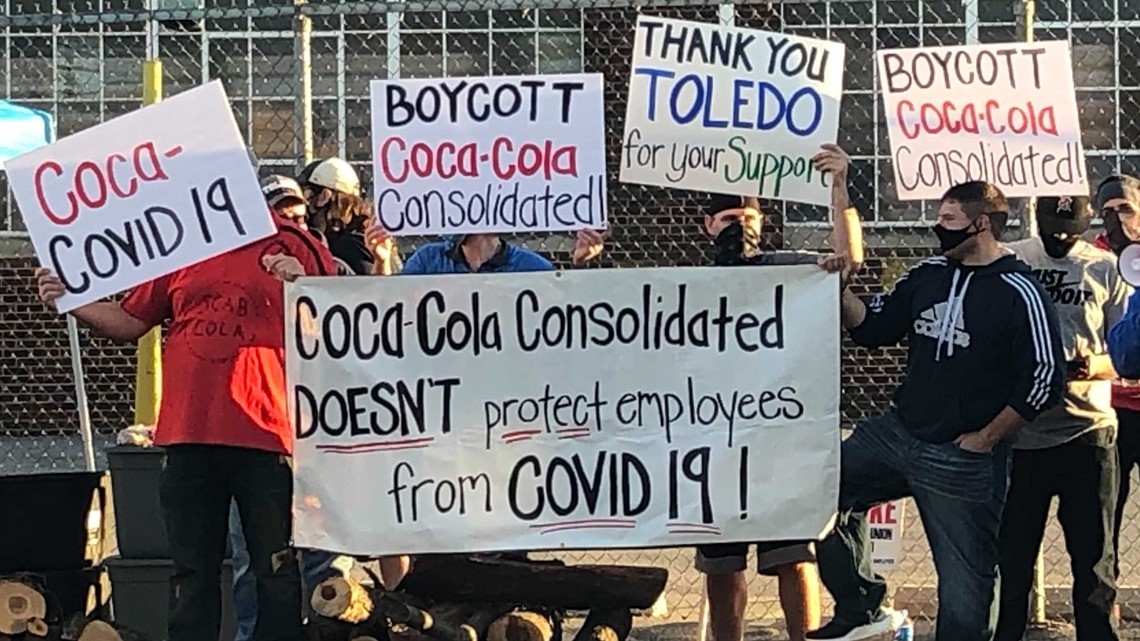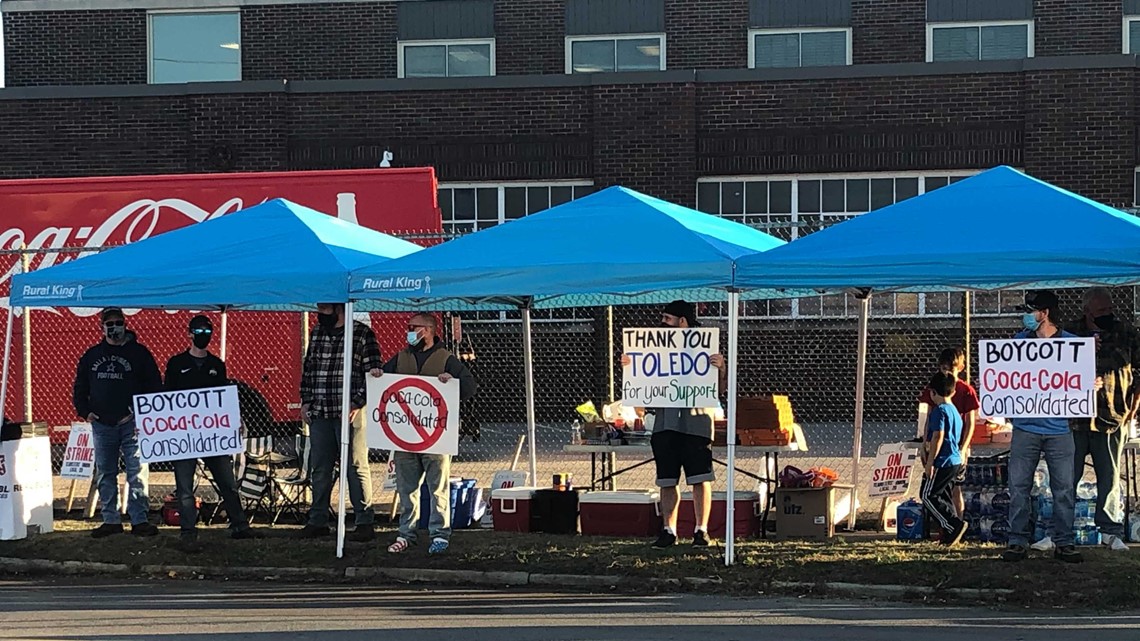 This is a developing story. Stay with WTOL 11 for the latest information as it becomes available.