TOLEDO, Ohio — A teen is dead after being shot early Friday evening in west Toledo.
The family has confirmed to WTOL 11 that Nareon Grier, 17, was killed in a shooting incident. Grier was a junior at Start High School and played varsity basketball for the Spartans.
Autopsy results released Monday show Grier died from a gunshot wound to the chest and the manner of his death is considered a homicide.
Toledo police responded to a call of a person shot on the 2600 block of Calverton Rd. just before 6 p.m. on Friday.
Prior to police arriving on scene, Grier was taken by private car to the hospital with a life-threatening injuries. Shortly after making it to the hospital, Grier was pronounced deceased.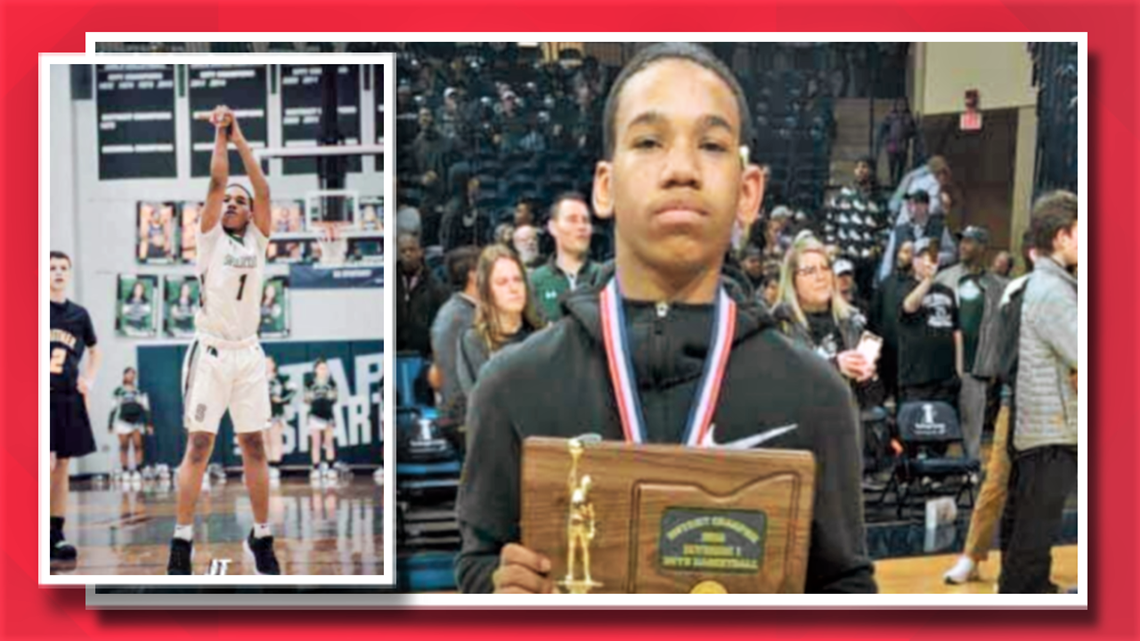 Police say Grier was suffering from at least one gunshot wound.
Police are still investigating what happened. They say a juvenile has been interviewed, but no charges have been filed as of yet.
People are holding close to each other, remembering who Nareon was.
On Saturday hundreds of Grier's family and friends gathered in west Toledo to remember the student and basketball star.
Those close to Nareon say he had a smile and personality that lit up a room. Some say he was a lion on the basketball court.
"Loving kind. Didn't bother nobody. Didn't mess with nobody just real cool," said one of Nareon's friends.
Grier's grandmother Tina Butts also spoke to WTOL 11 about her only grandson, who she says had a basketball in his hands from the time he was a small boy.
"Overwhelming that some people that I never met that my grandson has touched their lives in so many ways," said Butts.
Butts says Nareon was a grounded kid who was surrounded by love. She is still looking for answers and trying to remain strong. Her message to parents and grandparents: give your kids all the love and support you can.
Full Interview with Nareon Grier's grandmother:
Grier's head coach at Start, Matt Wortham, knew he was going to make an impact the moment he walked into the room his freshman year.
"He was special," said Wortham.
But he wasn't just special on the court, he was that kind of kid that every teacher loved having in their class.
"He was so likable," said Start athletic director Michael Johnson. "Very lovable, always joking around. A lot of times when their practice was ending, if we had an athletic event at Start, he'd stop by at my office and say 'Hi, how's it going?' and mess around a little bit. The coaches loved him, and he was very well-liked by his teammates."
Hundreds show up for vigil for 17 year-old Start H.S. student shot and killed on Friday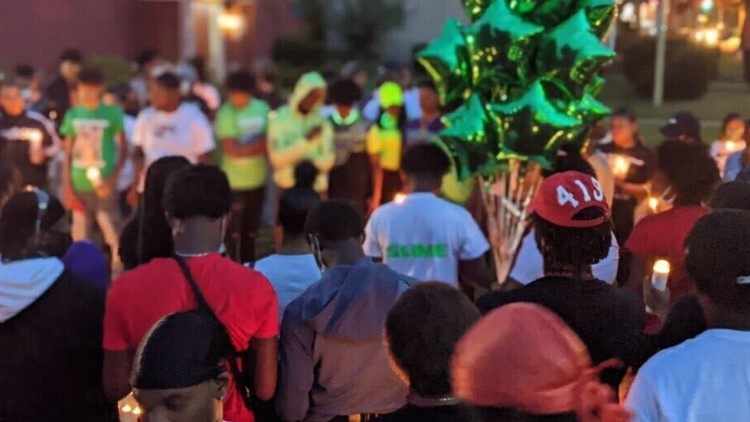 "You go back on those memories," said Johnson. "Certainly, times are tough right now in thinking about what happened, but we've got those memories to share and keep a part of our lives."
While those memories will forever be a part of those who were around Nareon, so will the pain of losing him. Coach Wortham has a message so that schools and communities don't have to feel the way the Start is feeling right now.
"You just got to stay positive, stay around the right people, know who to hang around," said Wortham. "Stay involved in extracurricular activities when you can. A year ago, we were conditioning and going through our open gym process getting ready for the season, and with everything going on, unfortunately, that can't happen, so we just got to find new ways to stay positive as we get through what's going on in the world."
Anyone with information is asked to call Crime Stoppers at 419-255-1111.
WTOL is working to gather more information and will continue to keep you updated as more details become available.