CLYDE, Ohio — The suspect and two victims in a fatal stabbing at a plaza on the Ohio Turnpike were identified by authorities Wednesday afternoon.
According to the Ohio State Highway Patrol, Thomas C. Conner, 51, of Beloit, Wisconsin, was shot by a Sandusky County sheriff's deputy during Tuesday's standoff situation after he charged officials with the knife still in his hand.
The first victim, David S. Diederich, 66, of La Porte, Indiana, died at the scene. A second victim, identified as 53-year-old Alan L. Austin of Delavan, Wisconsin, suffered life-threatening injuries and was transported to an area hospital. However, Austin has since been released.
During a news conference Wednesday discussing the incident, Sandusky County Prosecutor Beth Tischler said that Conner will be charged with murder, and when he's released from the hospital he'll be held in Sandusky County jail with no bond.
Sandusky County Sheriff Chris Hilton said he's requested the Ohio BCI to investigate the circumstances surrounding the deputy's shooting of Conner.
The deputy is 39-year-old Evan Ely, a 15-year law enforcement veteran who's been with the Sandusky County Sheriff's Office since May. He's on paid administrative leave pending the BCI investigation.
Ely approached Conner and repeatedly told him to drop the knife and then used a less than lethal weapon on him, shooting him multiple times with it.
WATCH | FOOTAGE OF DEPUTY ENGAGING KNIFE ATTACK SUSPECT AT OHIO TURNPIKE PLAZA - VIEWER DISCRETION ADVISED
"It did not stop the suspect," Hilton said. The FN 303 is a pain compliance weapon that uses compressed air to fire projectiles from a 15-round drum magazine.
Realizing that didn't work, Ely continued to tell Conner to drop the knife, Hilton said, and Ely drew the suspect away from people nearby.
The suspect came at Ely and the deputy then shot him twice with his service weapon.
Conner was shot in the hip and waist area and was flown to a hospital in Toledo. He remains in stable condition, according to OSHP Lt. Reeder, and is being guarded by a trooper.
WATCH | 3 PM TURNPIKE STABBING/SHOOTING BY OFFICER UPDATE
It's unknown whether Conner was under the influence of any substances.
Hilton said it's also unknown why Conner was at the plaza or what the reason was for the attack.
Though both Conner and stabbing victim Austin were from Wisconsin, there is no immediate connection, though they live 25 minutes apart.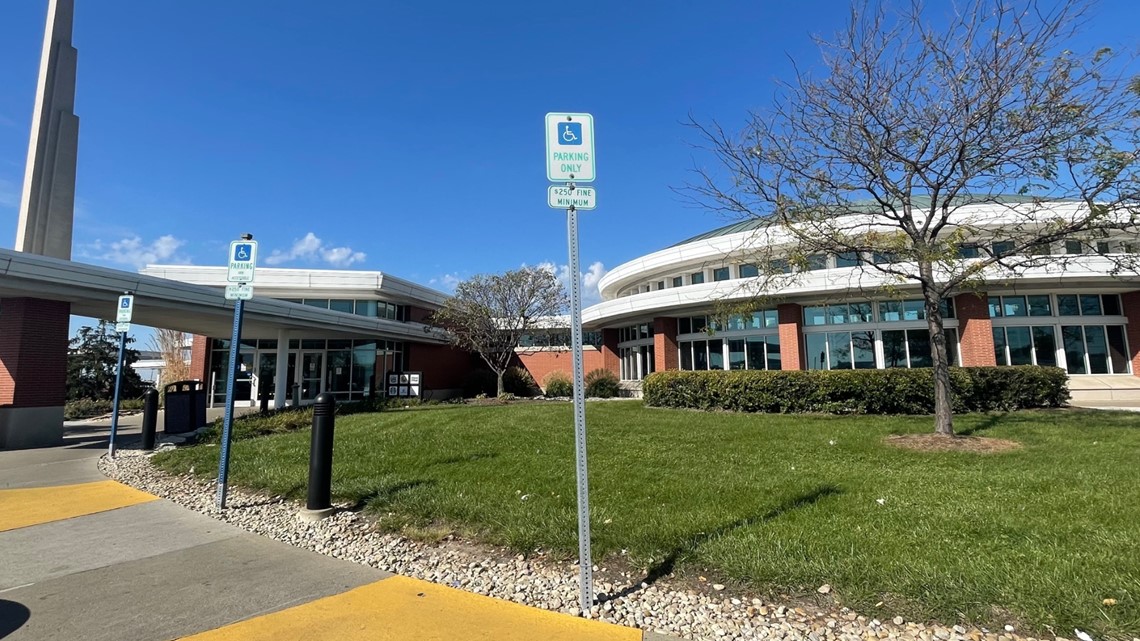 Austin was in his work van with the window down and was eating when he was attacked. He said Conner approached him and made a stabbing motion to his chest. Austin initially thought he had been punched until he saw the blood.
Austin got out of the van and ran to some nearby EMTs who happened to be there, Hilton said.
Diederich, of Indiana, was stabbed and killed in the parking lot of the travel plaza. Hilton said the two men who were stabbed were not together.
Conner drove a car to the plaza and it's being processed as part of the investigation.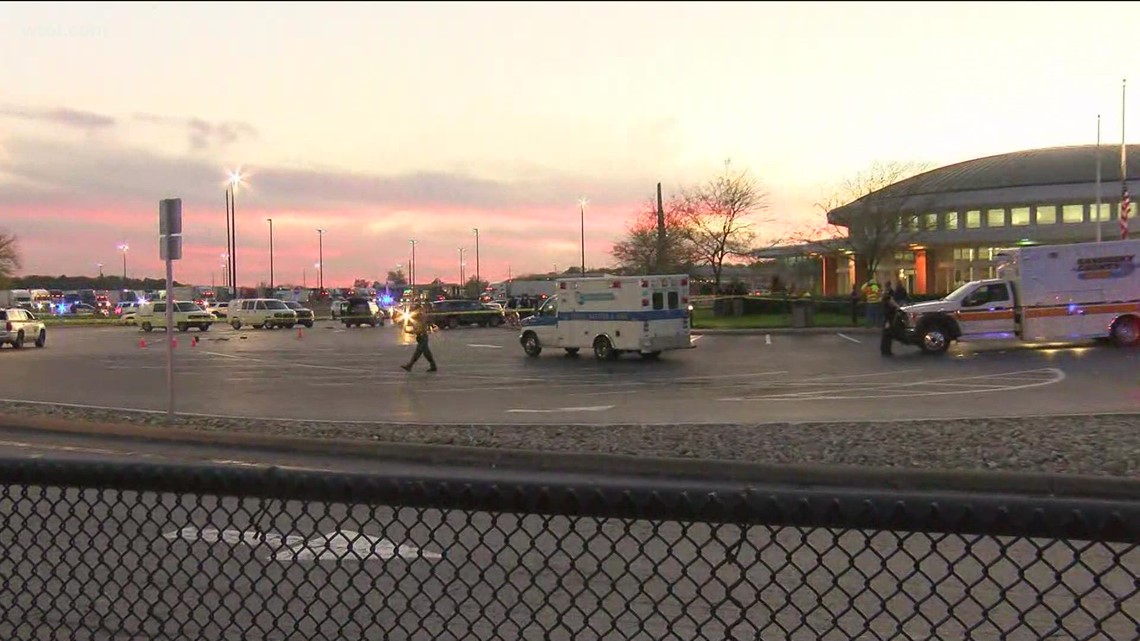 Hinton said he has never in his experience seen anything like this at a turnpike travel plaza.
"The randomness is, as you said, terrifying. Generally, the service plazas are very safe areas. I don't think any of these victims could have avoided this," he said.
Purpura said the investigation is ongoing and echoed that in general that Turnpike areas remain generally very safe, calling this a very random incident.
"The turnpike is a very safe place to travel. It's important no matter where you go to be aware of your surroundings. At this time it appears to be a random occurrence," Purpura said.
A search of Wisconsin court records shows that Conner recently had a court appearance Oct. 12 and was awaiting trial on disorderly conduct and domestic violence charges.
In 2007, Conner was found guilty of possessing THC. That case originally had an intentional homicide charge, which was dismissed.
In 1995, he pleaded guilty to armed robbery and went to prison. That originally included attempted murder, which was dismissed.
WATCH | AUTHORITIES UPDATE ON FATAL TURNPIKE STABBING, OCT. 19