TIFFIN, Ohio — The Seneca County local health department approved Sunny Farms' license by unanimous vote Monday in a public meeting following months-long issues the dumping ground has had in the community.
The decision allows the landfill to operate for the remainder of 2019.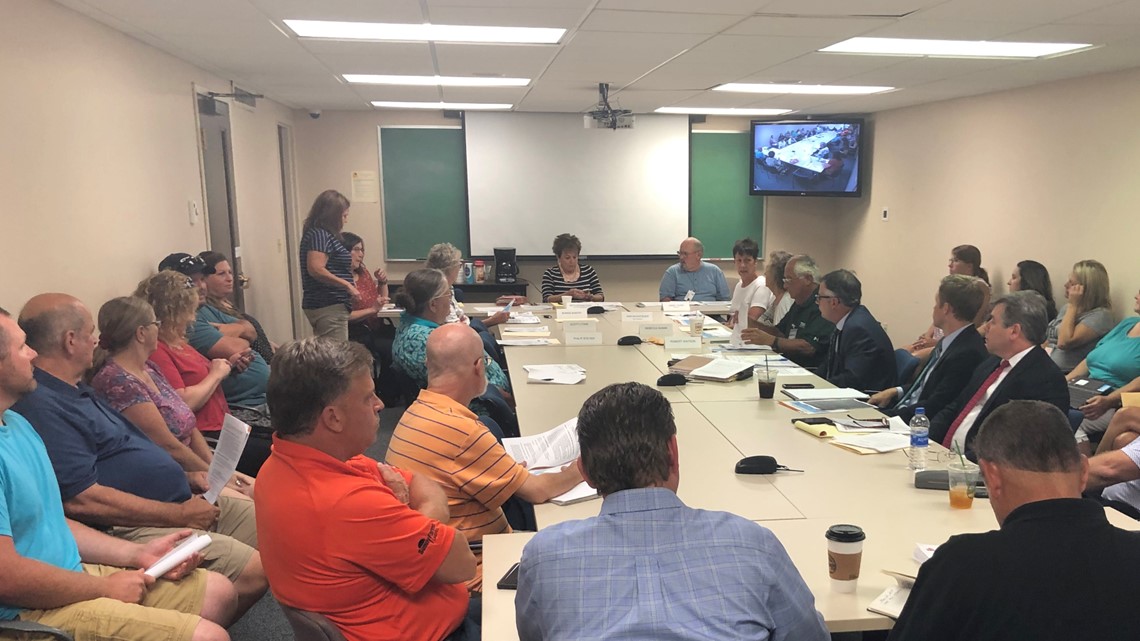 "The smell has been corrected. The place is cleaned up. But it also (came) up with some new things about new ways of covering the landfill, make it more presentable to the general public and the neighborhood," Jimmie Young, Seneca County Health Board President, said.
This was the first time residents and Seneca County General Health District met since Sunny Farms agreed on a $3.7 million settlement with the state.
Part of the agreement includes $1.7 million in civil penalties, $2 million in overdue fees and $600,000 will go to a Fostoria trust fund for future use.
When this agreement was reached, a previously scheduled Seneca County General Health District meeting to review the landfill's operational license was cancelled.
On Monday's meeting, public comments were not allowed.
Now, Sunny Farms has permission to continue to operate from the state and the county. The Ohio Attorney General said the dumping ground is in "substantial compliance" with its regulations.
However, Monday's decision is by no means a final resolution to this problem. Sunny Farms Landfill will once again have to apply for their 2020 license in the coming months. That would go into effect on Jan. 1 of next year.
Some residents did in fact see this decision coming. However, they said they are still disappointed.
"Pretty frustrated because it's like we pay you enough and everybody should put up with it. But Fostoria's not being paid anything," Seneca County resident Alexandra Wolph said.
But the CEO of Tunnel Hill Partners, which owns the landfill, made a promise to area residents.
"Odors are a thing of the past," John Lamana said.