TOLEDO, Ohio — Leaders with the city of Toledo announced Wednesday a new renter assistance program for those who have been financially impacted by coronavirus.
The Emergency Rental Assistance Fund (ERAF) is able to assist roughly 700 eligible households with up to three months of rent, providing up to $2,500 in support.
Leaders said that grants will be awarded on a first-come, first-served basis and payments will be made directly to the landlord. The funds may cover rent, past due rent, late fees, new renter fees or security deposits. Non-rental payments like utility deposits and moving costs, will be made to the vendor.
How do I know if I'm eligible?
One application per unit is eligible and applicants have to be the named tenant on that lease.
Multi-family units, duplexes and single-family residential units are eligible to receive funds.
The rental property must be located in Toledo
Applicants must have a valid lease for the period for which they are requesting assistance.
Demonstrate lost income due to COVID-19.
Fall below the maximum household income requirement.
Agree to meet monthly with a Financial Opportunity Center coach, and complete all related counseling and assignments.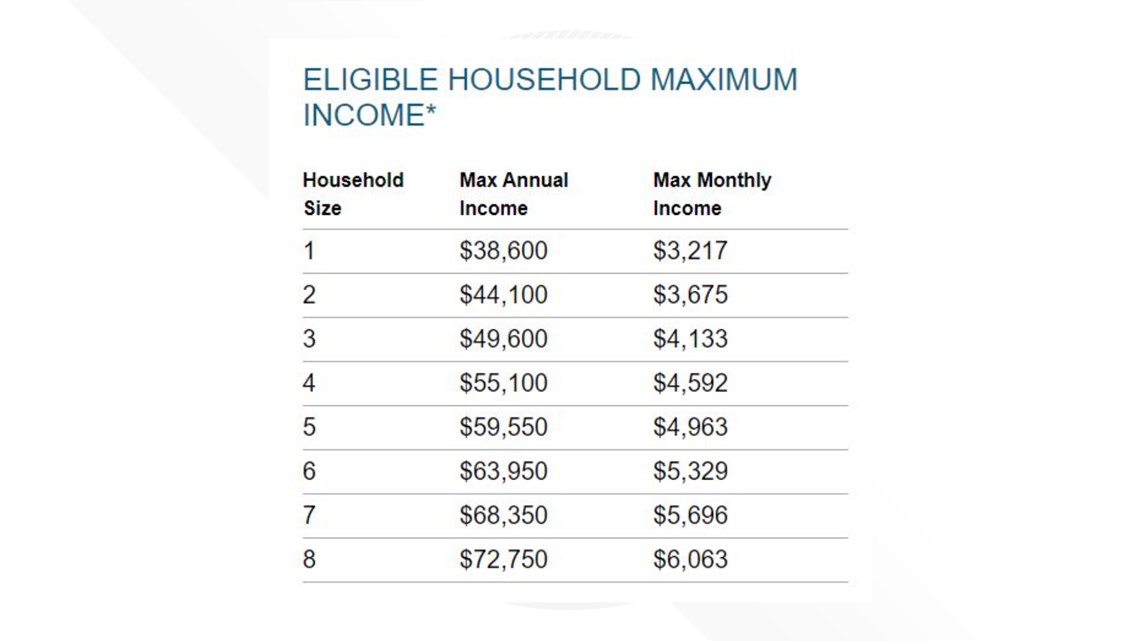 Requirements for landlords
An applicant's landlord must also meet certain criteria to receive payments.
Landlord requirements include:
Property must be registered with the Lucas County Auditor as a Rental Property

One week will be provided to landlord to register the property.

Be current on Lucas County real estate taxes, or on a payment plan.
Agree to accept up to 3 months of ERAF payments.
Provide current federal W-9 information form.
Agree not to pursue eviction of the beneficiary while receiving ERAF payments.
Dismiss any pending evictions of the beneficiary.
Add affidavit
Why might I be ineligible?
Applicants will be considered ineligible for ERAF program if the applicant:
is above the income maximum.
is a resident of public housing or a unit that benefits from a Section 8 Project Based Voucher.
is a recipient of other government housing subsidy (i.e., Section 8, Housing Choice Voucher).
occupies a property owned by relatives.
owes rent payments from before April 1, 2020.
How do I apply?
Unhoused individuals transitioning to permanent housing may also contact Mary Ann Diamond at mdiamond@lssnwo.org.
For more information, click here or call 419-936-2020.
Information for Non-English Speakers