Missing on purpose | For years, a worried family hasn't heard from a BGSU student who purposefully disappeared
Jacob Bromm went off the grid in 2018 after starting his college career at Bowling Green. He filed a report saying he was OK and walked away from everything.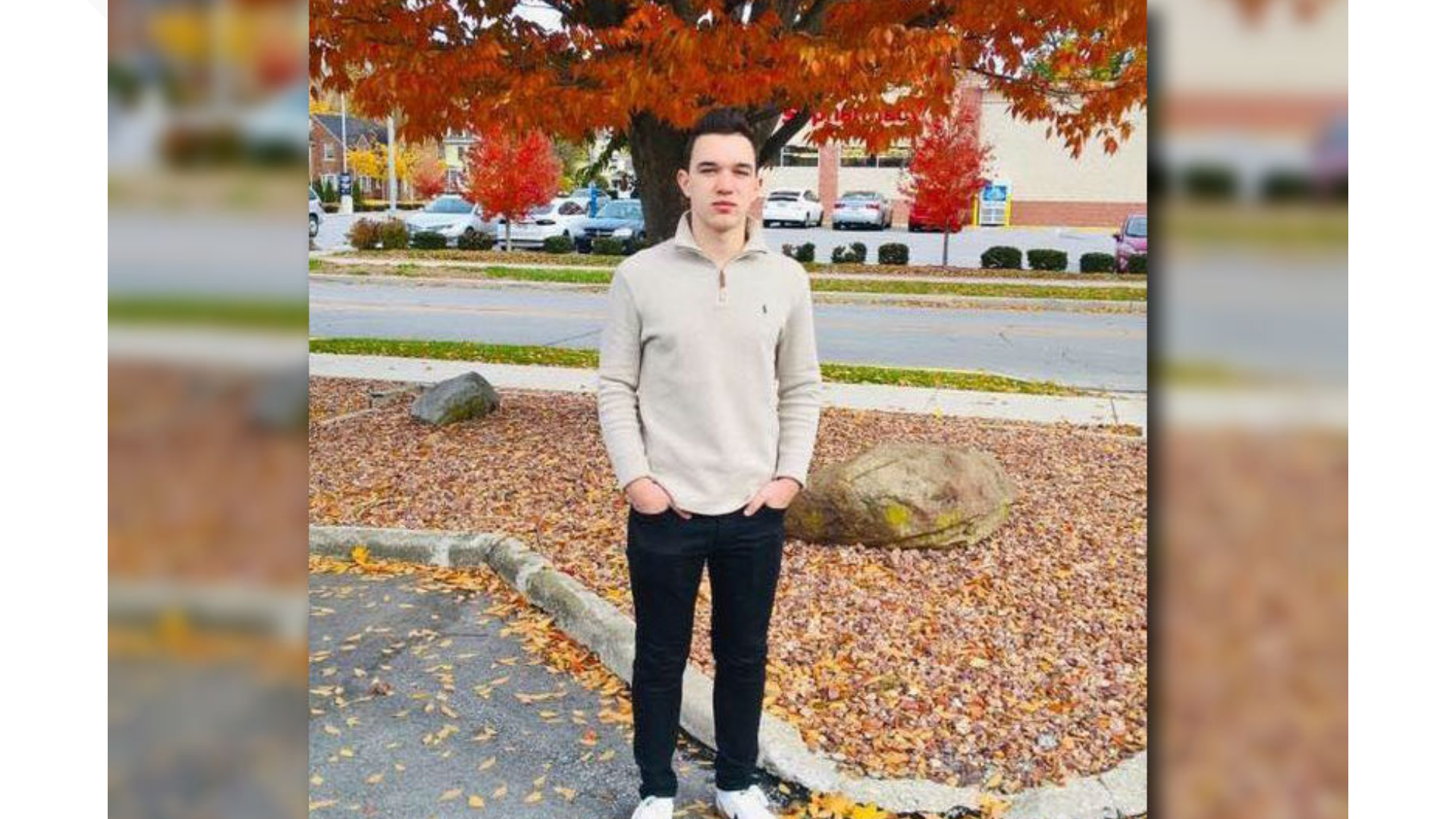 In fall of 2018, 18-year-old Jacob Bromm began his college career at Bowling Green State University. He appeared eager and excited to study business, following in his sister's footsteps.
To his family, everything seemed normal for the first half of the semester.
"He said he really liked the college! And he knew everyone on the hall when we went there," said Clifford Bromm, Jacob's dad. "One of us was going there every couple of weeks to visit him and get him groceries and stuff. And you walked down the hall and everyone knows him!"
His sister, Catherine Bromm, also claimed she would frequently see him with friends on campus.
As Thanksgiving break started to get closer, Jacob told his family he planned to go away with a friend for the short holiday break. His parents, not thinking anything of it, planned to see him at Christmas. But they didn't know that would be one of the last times they'd speak to him.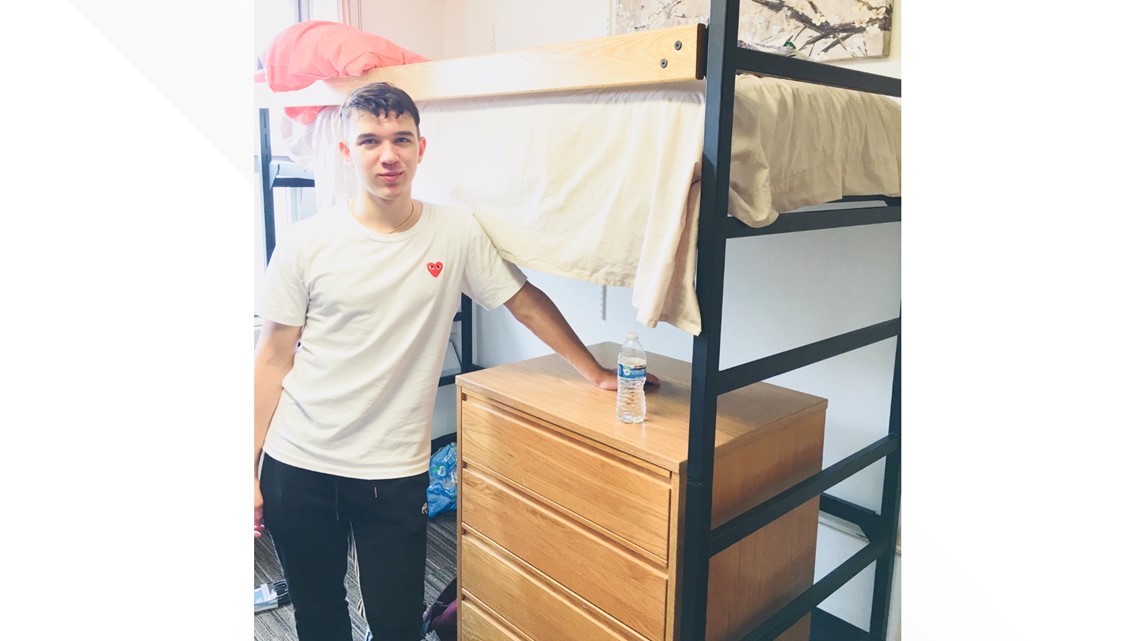 After not hearing from him on Thanksgiving, they began to worry.
"You know I just thought it was really weird I hadn't heard from him. (I thought) I'll just give him a couple of hours," Catherine said.
The Sunday following Thanksgiving, Jacob's parents called the front desk at Kohl Hall, as they still had not heard from their son. Staff members checked his room and found no one.
Seeking Jacob
:
The Last Sighting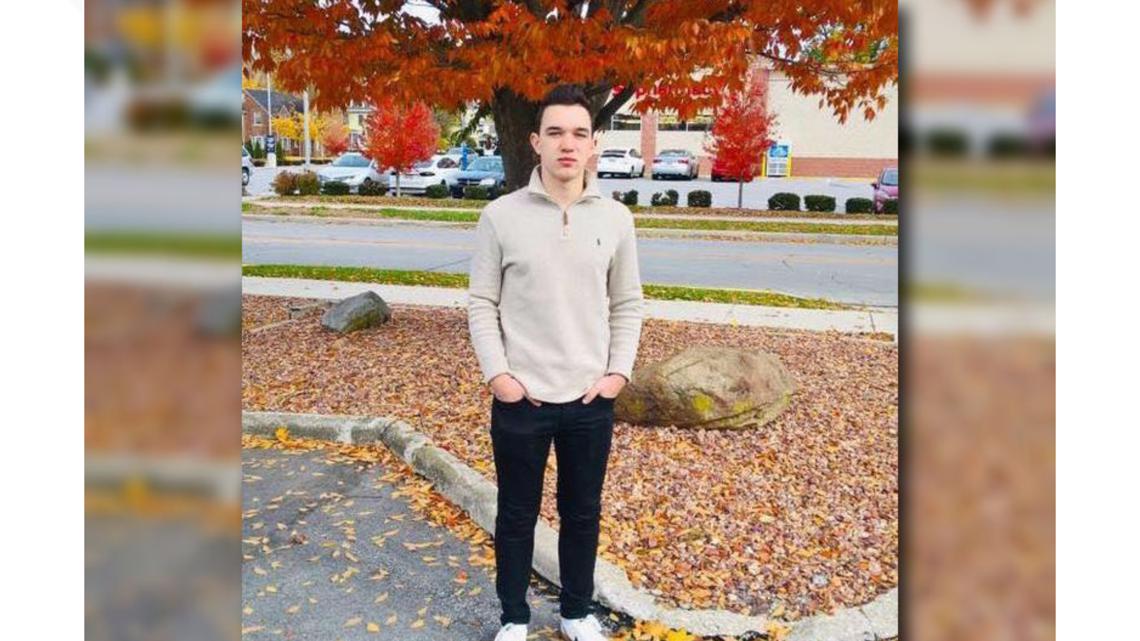 According to a Facebook post by BGSU, freshman Jacob Bromm, from Troy, Michigan, told his parents he would not be coming home for Thanksgiving.
Campus police interviewed his friends and others who lived with him, and discovered he told everyone he was planning to go out West, not saying specifically where he was going.
However, Jacob never made it seem like he had plans to go off the grid.
On Nov. 20, 2018, upon leaving his dorm at BGSU, Jacob made his way to downtown Toledo. There, he visited the Toledo Police Department Safety Building and filed a report.
In that report, he stated he should not be considered a missing person and was not in any danger.
Lt. Kellie Lenhardt said Jacob came to the building and explained to the desk officer what his situation was.
"He wanted to report to the desk officer he was going to leave, but he wanted his family and friends to know he was going to be OK," Lenhardt said.
The desk officer at the time asked Jacob why he was not telling his family and friends this.
"Although he was willing to help him, he asked why he was coming to the police station and not telling his family and friends," Lenhardt said.
Off the Grid
:
Off the Grid

Security cameras captured Jacob leaving the TPD Safety Building that evening, which is the last image Jacob's family and friends have of his existence.
While they know he got on an Amtrak train to New York, it's unclear where he went after that, and where he has been the past three years. The family has tried different ways of tracking down their son but has come up empty-handed.
And while finding no concrete evidence of his existence, Jacob's dad quickly realized Jacob followed every step on Google's list for "how to disappear," including getting a burner phone, cutting ties with everyone, and emptying all your bank accounts.
"He's just got no trace. Like for a detective to try and find him, he's got none of that. He clearly planned this," Clifford said.
The Right to Disappear
:
The Right to Disappear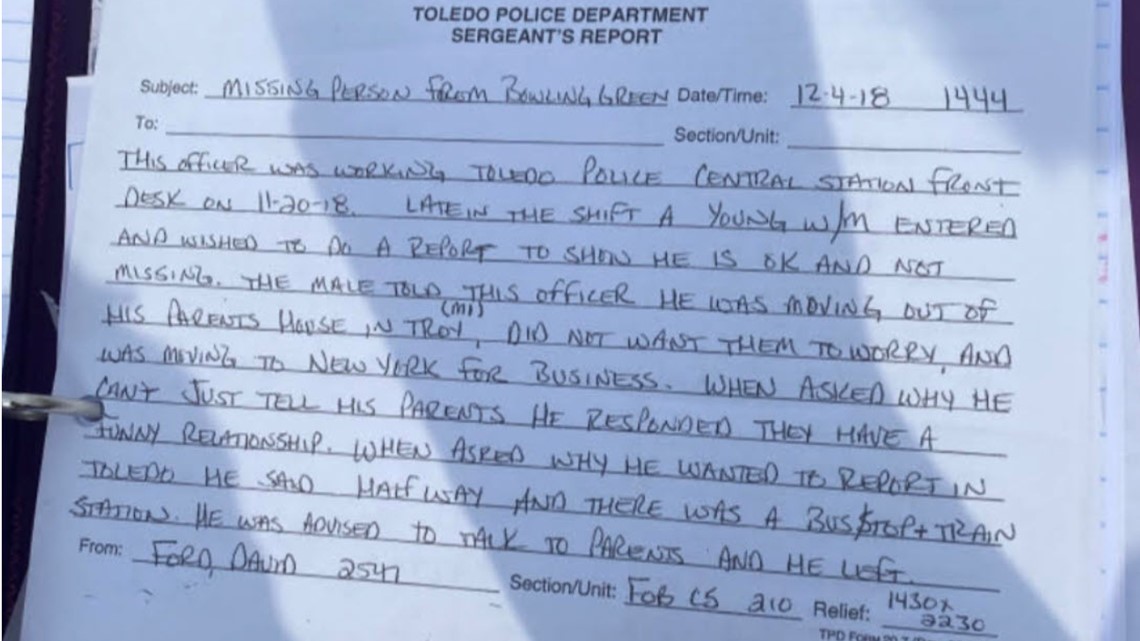 Lenhardt explained that while purposeful disappearance cases are rare, there is nothing illegal about them.
Because Jacob was 18 at the time, he legally has the right to disappear, and there's not much police can do, especially when a person has no criminal record.
That also means there's not much his family can do when it comes to tracking him down.
"There's not a whole lot police can go on if it's just a hunch or a belief. There's got to be evidence and things that we can trace before we can locate somebody," Lenhardt said.
"And this young man, from what I've read, didn't have any warrants or any criminal history. He just wanted to go to a new place."
Another Birthday
:
Another Birthday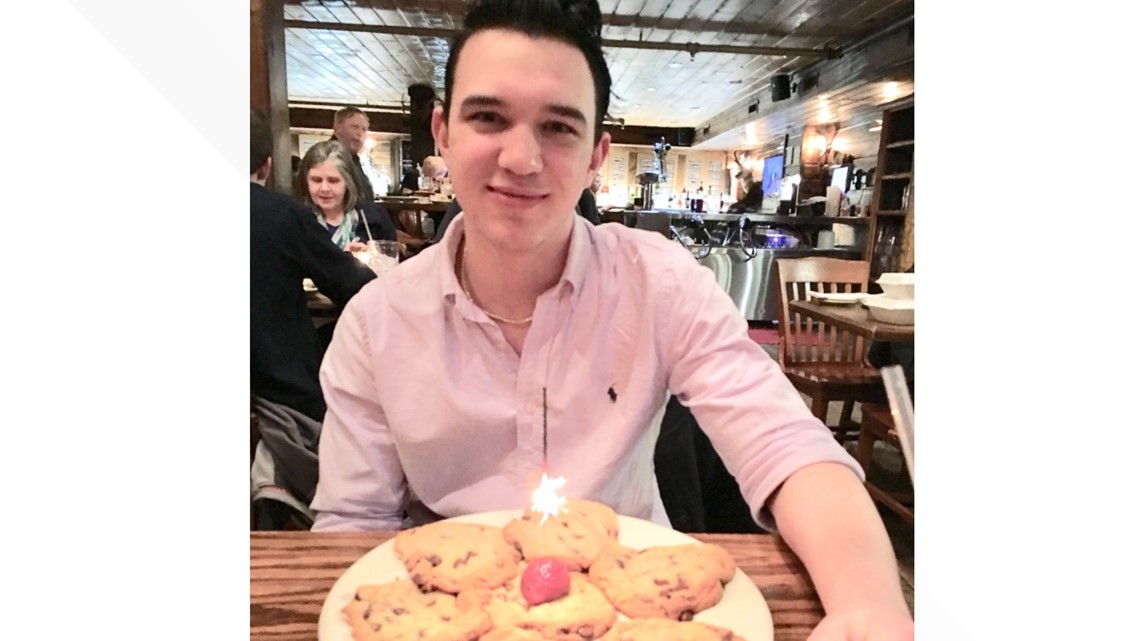 This year marks Jacob's 21st birthday. His family is hoping anyone who knows where he is will reach out to them, or police in Bowling Green or Toledo.
"You still never know what the bigger reason is. Is there something going on we don't know about? That's all we're looking for is a confirmation that yes, I'm OK, and if there's anything we can do to support him, we're happy to do that," Catherine said.
Seeking Jacob | BGSU student disappeared on purpose in 2018