GENOA, Ohio — UPDATE: John Eichner, husband of Amber Eichner, is being charged with her murder after a body believed to be Amber's was found buried in a yard in south Toledo, according to the Ottawa County Sheriff's Office.
Amber Eichner, a 34-year-old mother of four from Genoa, went missing on April 14 and local, state and federal authorities are searching for her.
Eichner is about 5 feet, 10 inches tall, weighs about 160 pounds and has dirty blonde hair and blue-green eyes.
Eichner has full custody of her four girls. Her estranged husband, John Eichner, dropped off the girls at a family member's home in Tennessee on April 21. On April 23, Eichner's cell phone pinged a tower in Cleveland, Tennessee, at 1:45 p.m. and on a tower west of Cleveland, Tennessee, at 3:30 p.m.
Amber Eichner's family said John was also missing. On Tuesday, he was arrested by the Ottawa County Sheriff's Office and charged with four counts of endangering children and one count of tampering with evidence. John Eichner has been booked into the Ottawa County Jail.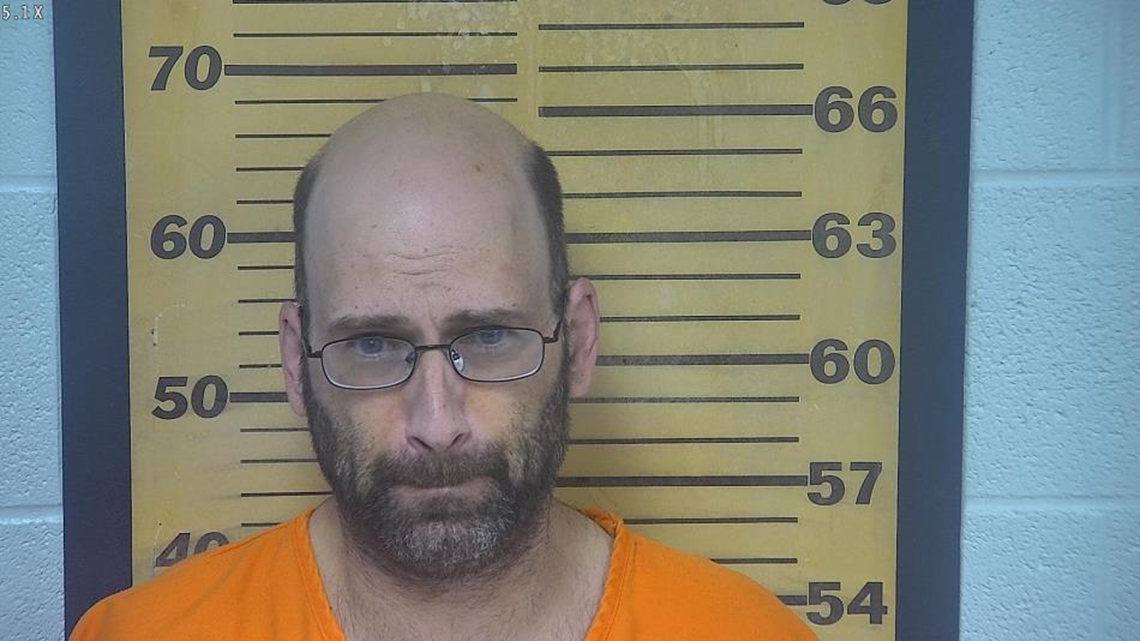 Agents with the Ohio Bureau of Criminal Investigation were at Amber Eichner's residence Monday as part of the investigation into her disappearance. Blue lights were seen being shone inside the residence Monday night.
Agents searched the home again Tuesday, looking in and around the garage. Eichner's cousin Ericka Seymour tells WTOL 11 that nothing was found during this search.
On Tuesday, Ottawa County Sheriff Steve Levorchick said that Genoa police asked the sheriff's office to take lead on the investigation Monday night around 7 p.m. This is still an active missing persons case, Levorchick said.
The sheriff's department is currently following leads and is working with Ohio BCI and the FBI.
Possible vehicles that Eichner may be traveling in include a 2002 red crew-cab Dodge Dakota pickup with Ohio tags or a 1995 green Chevy Suburban with Tennessee tags 2S1-4H7. The green Suburban has the name of a boat company on both back side windows. The hood is a different shade of green than the rest of the truck.

If you have any information on Eichner's disappearance, call Chief Matthew Herrig or Sgt. Mocniak with the Genoa Police Department at 419-855-7717.
FAMILY HOPING FOR ANSWERS
Ericka Seymour, Eichner's cousin and Brittiany Stiles, Eichner's sister say she's never run away before.
"We want answers, we want to know where Amber is," Seymour cried. "Amber, we need you. Your kids need you."
Seymour and Stiles added she's always kept in constant communication with them.
"Family means too much to her for her to do something like this," Stiles said, "so we feel like she's in danger."
Stiles saw Eichner the day she went missing at the Circle K gas station on Woodville Road and says something wasn't right.
"She acted really timid and like something was off," she said, "but I didn't catch it because I never would've thought something like this would happen."
Both women stressed that Eichner is a great mom and her kids are her world.
"She took care of her girls, she really did," Seymour said, "she has four girls and they miss her like crazy."
Seymour and Stiles say Eichner has had issues with her husband and told them she was going to leave her husband last month.
"Her and the girls were planning to move back down to Tennessee to live with my cousin 'til she could get back on her feet when she got there," Stiles said, "but my sister never made it."
Flyers of Eichner were put up across Genoa, hoping someone sees her face and knows where she is.
If you have any information on Eichner's disappearance, call Chief Matthew Herrig or Sgt. Mocniak with the Genoa Police Department at 419-855-7717.