TOLEDO (WTOL) - The Maumee Avenue Bridge over the Norfolk Southern Railroad tracks collapsed Wednesday.
City crews are on scene assessing the damage. There are no injuries.
According to city of Toledo spokesman Ignazio Messina, a contractor was working on the bridge at the time of the collapse, and while installation of footers was taking place, the collapse occurred.
There were no trains on the tracks at the time of the collapse.
The city of Toledo has been working with ODOT to help repair the bridge in south Toledo.
An agreement was in its final stages and the bridge was awaiting needed utility relocations before construction could begin.
The goal was to accommodate a third railroad track and increase vertical clearance for the rail cars. The bridge was being replaced with a grant from the Ohio Department of Transportation Municipal Bridge Fund.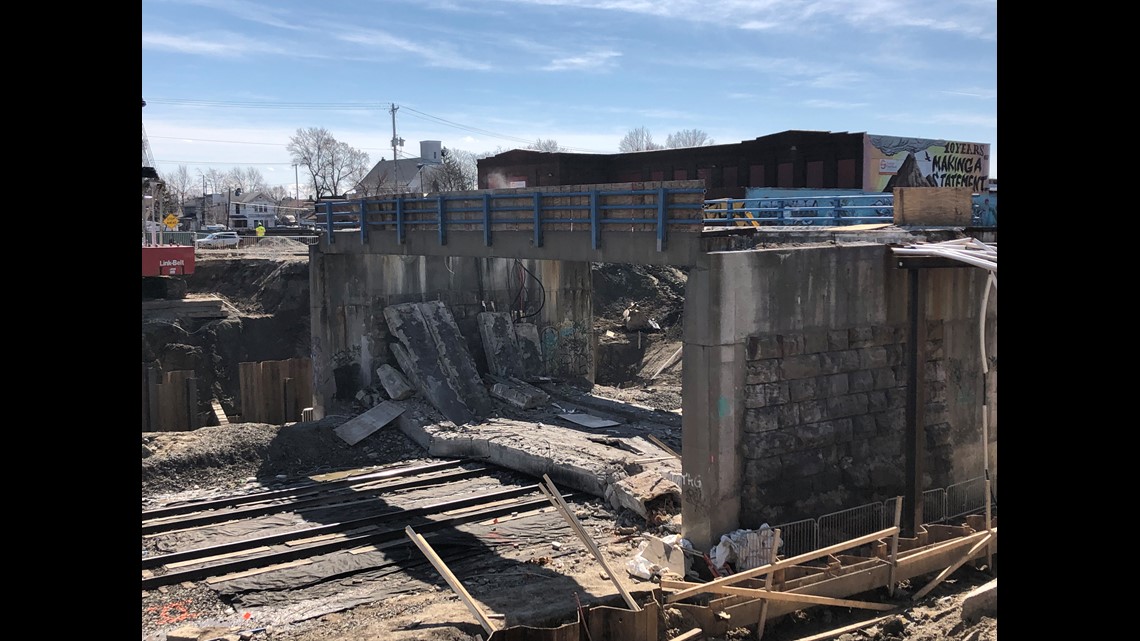 Rebecca Dangelo with the Ohio Department of Transportation said Wednesday that ODOT is looking into if the agency can change its construction plans for the Anthony Wayne Trail, if the train traffic is going to be blocked for an extended period of time.
Train traffic has been an issue during the Anthony Wayne Trail project, because ODOT could only work when trains were not scheduled to use the tracks.
The tracks affected are also the tracks used by Amtrak service between Toledo and Chicago. Calls for comment were left with both Amtrak and Norfolk Southern.
An Amtrak spokesperson tells us they are in contact with Norfolk Southern, but they are not yet sure what their approach will be regarding local service.
Norfolk and Southern representatives say they are "working to resume service as quickly and safely as possible." As of early Wednesday evening, there were delays on the tracks, but a spokesperson didn't have any information about how long the delays were, how many trains were impacted, or if they were looking at rerouting those trains.
Some AT&T fiber lines were on the bridge and AT&T was made aware of the possible disruption.
"Service for some customers in parts of the Toledo area may be affected after a bridge collapse earlier today damaged our equipment. Our teams are onsite to make repairs as quickly as possible," a spokesperson said.