TOLEDO (WTOL) - A local cancer patient got quite the surprise; a Christmas gift he won't soon forget.
"As much as I hate black and yellow, I wanted to get you something special from 'Steeler Nation,'" said Oncology Nurse Navigator, Kelly Martinez as she handed the gift bag to patient John Worley.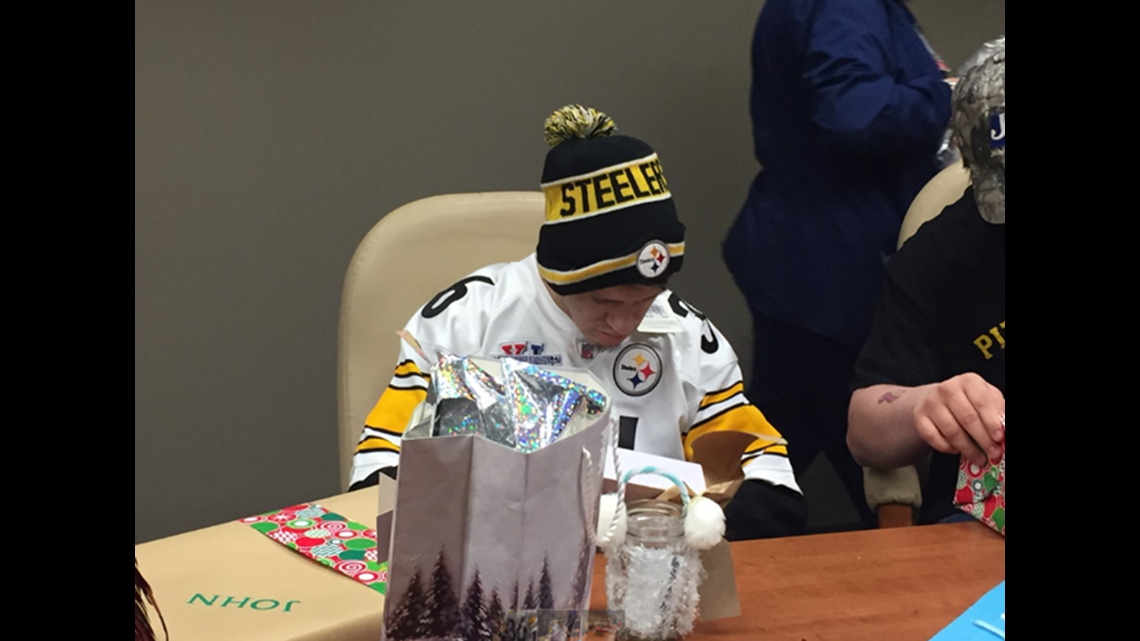 The 20-year-old is a big Steelers fan, so when he opened his gift from the staff at Mercy Health Perrysburg Cancer Center, he was overjoyed.
"Thank you guys so much," He said,
On the back of the jersey is a special message from Hall of Famer and Steeler great, Jerome Bettis: "John, from one champ to another, stay strong. Jerome Bettis, 'The Bus.''
There's a bit of a back story to this special gift. John was diagnosed with a rare form of cancer in June. His Oncology Nurse Navigator, Kelly Martinez quickly connected with John over their love of football. She is a Lions fan.
"It became a little game. He would wear his black and yellow just to torment his nurse navigator," said Martinez.
Martinez said John reminded her of her own son, who is close in age, and she kept him motivated by talking about another Steelers player.
"James Connor, fought cancer. He was my inspiration. Keep on fighting. Keep the battle going," said John.
The team also gave the rest of John's family gifts. His mother, Clare said she's appreciative of what the staff has done for her family.
"We were not speaking before we found out he had cancer. We were so far apart and you brought me and my son closer. So I am so thankful for that," said Clare.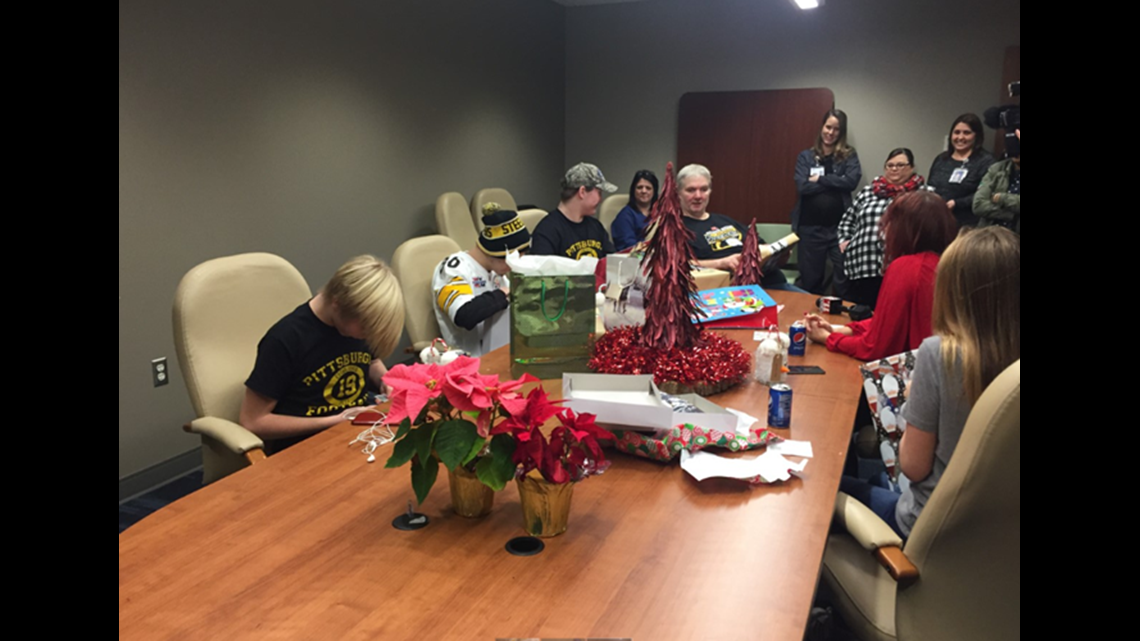 As John wears his new jersey with pride, there's another gift that just might top it.
"Last Tuesday I got told that I was cancer-free," said John.