PERRYSBURG, Ohio — Editor's note: The attached video is from an unrelated story that aired on Jan. 10, 2023.
If you've got an eye for art, try your hand at the Perrysburg Sculpture Walk Winter Photo Contest to celebrate creativity and expression--and for a chance to win several prizes, including a $100 gift card.
The contest, which is open to photographers of all skill-levels, runs from Jan. 30 through Feb. 28. During this time frame, participants are challenged to capture the beauty of select sculptures in Woodlands Park during the winter season. It is the second year the city has initiated a winter photo contest.
There are 17 kid-friendly, interactive sculptures located around the perimeter of Woodlands Park, which is located at 429 E. Boundary St. in Perrysburg.
In a map provided by the Perrysburg Convention and Visitors Bureau, all 17 sculptures have been listed, including the name of the work and artist.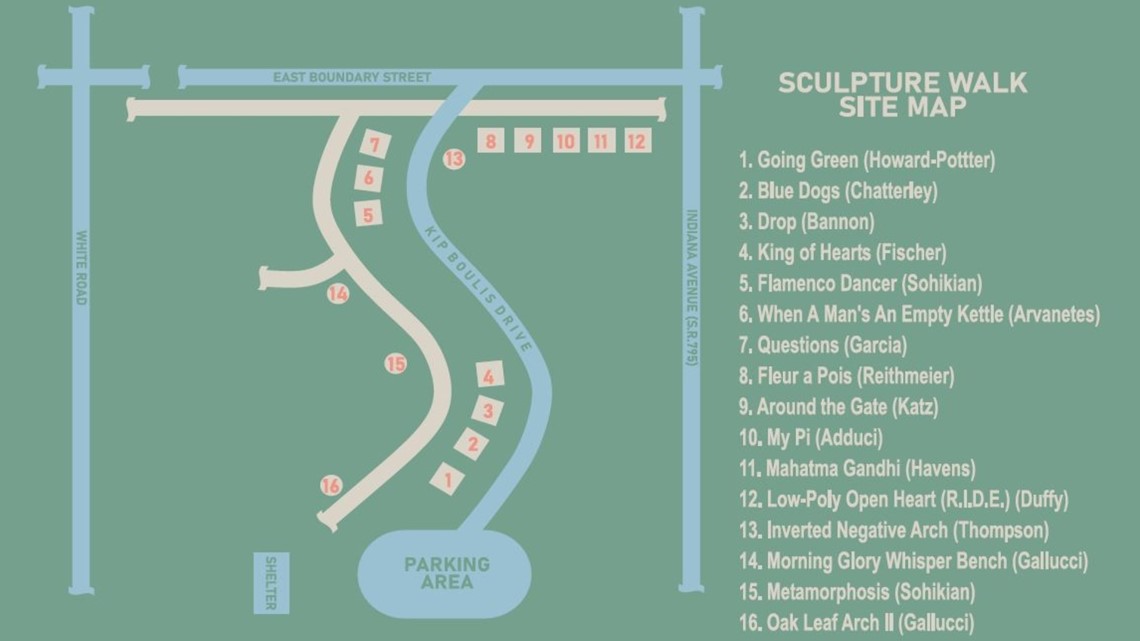 The Sculpture Walk is a year-long art installation funded by Visit Perrysburg with additional support from the City of Perrysburg, Southeastern Equipment Company, Welch Publishing, the Cultural Arts Fund of Wood County and Big Daddy Graphics. It is currently in its second year, which will conclude in August 2023.
Participants are asked to photograph these sculptures with special attention to how the winter landscape augments their beauty.
City officials say this month-long contest gives visitors the chance to enjoy art and nature in Perrysburg.
"We love this opportunity for guests to visit Perrysburg, enjoy the sculptures in a different season, and capture memories they'll share and potentially win a prize," Chris Best said in a press release. Best is the Executive Director for the Perrysburg Convention and Visitors Bureau.
To enter the contest, select up to three high-resolution, original photographs to cbest@visitperrysburg.com and specify "Photo Contest" in the subject line. Additionally, you should include your name and any information you'd like the panel to know about your photograph.
A first-place winner will be selected on March 7. The winner will receive a $100 gift card, provided by Kohne Camera & The Print Refinery in Perrysburg, both of whom will also sit on the judges' panel. Several runner-up prizes will also be awarded.
The last day to submit your photographs is Feb. 28, so get snapping!
MORE COMMUNITY NEWS AND EVENTS FROM WTOL 11