TOLEDO, Ohio — Saray Pratt hobbles across her Toledo porch with the help of a walker.
She plops down in a chair, being careful to protect her leg. Fresh incisions are evident above and below her knee.
"I got shot four minutes from my home by people who are supposed to protect me. It doesn't make sense to me," she says.
Pratt was protesting in front of The Attic on Adams Street Saturday evening, around 6:30 p.m.
She was holding a sign that said. "George Floyd, rest in peace. I can't breathe. FTP."
She says she made eye contact with the passenger in an assault vehicle. She says that in the next moment that passenger yelled up to a mounted officer who was firing wooden bullets into the crowd.
THE IMPACT
Then, she was on the ground. A searing pain shot through her lower leg. She took a couple steps, then collapsed. A crowd of protesters swarmed around her. Blood was pouring from her leg, and a medic in the crowd worked to stabilize her leg as others called for an ambulance.
The wooden bullet shattered her lower leg into four pieces. During surgery, a steel rod was inserted above her knee into her tibia.
Her leg was not the only thing shattered.
"I'll call my neighbors before I ever call the police," she says. "I know that they'll have my back."
On the night of the protests, in which there were 22 arrests, Mayor Wade Kapszukiewicz announced there had been three injuries during the unrest that broke out Saturday, including a state trooper who was hit in the face with a rock. Pratt and several other people who reached out to 11 Investigates were not counted among the injured.
TPD COMMENTARY
On Monday, Toledo police Chief George Kral appeared with the mayor at a news conference.
"I'm not going to apologize. It's my job to protect life and property. I promise you, if the protesters just yelled at us and called us names, we would have sat there and taken it. But the minute bottles, rocks projectiles, fireworks get thrown, we have to take action," Kral said.
When asked to comment on Pratt's story, police spokesman Lt. Kellie Lenhardt referred to the news conference and a Facebook post that stated officers had been subjected to thrown bricks and M80s, and were spit on at Saturday's protest.
In multiple videos reviewed by 11 Investigates, Pratt's group appears to be standing on the sidewalk, shouting at passing officers. She admits that she may have even been swearing at them after witnessing a man being beaten by seven to eight officers moments before.
"Even if I swore at them, I have the right to freedom of speech," she says. "They don't have a right to shoot me like an animal. They didn't even treat me like an animal. An animal would have been taken to the Humane Society. I was left on the side of the road."
GRANDDAUGHTER OF A REVOLUTIONARY
Being shot in the leg is cruel irony for Pratt. She is the granddaughter of William and Olga Morgan. Her grandparents were among the handful of Americans who fought in the Cuban Revolution, alongside Fidel Castro.
Know as the Yankee Comandante, William Morgan eventually turned against Castro. He was imprisoned and executed before a firing squad.
"He wouldn't kneel, so he was shot in the leg," Pratt says, sobbing.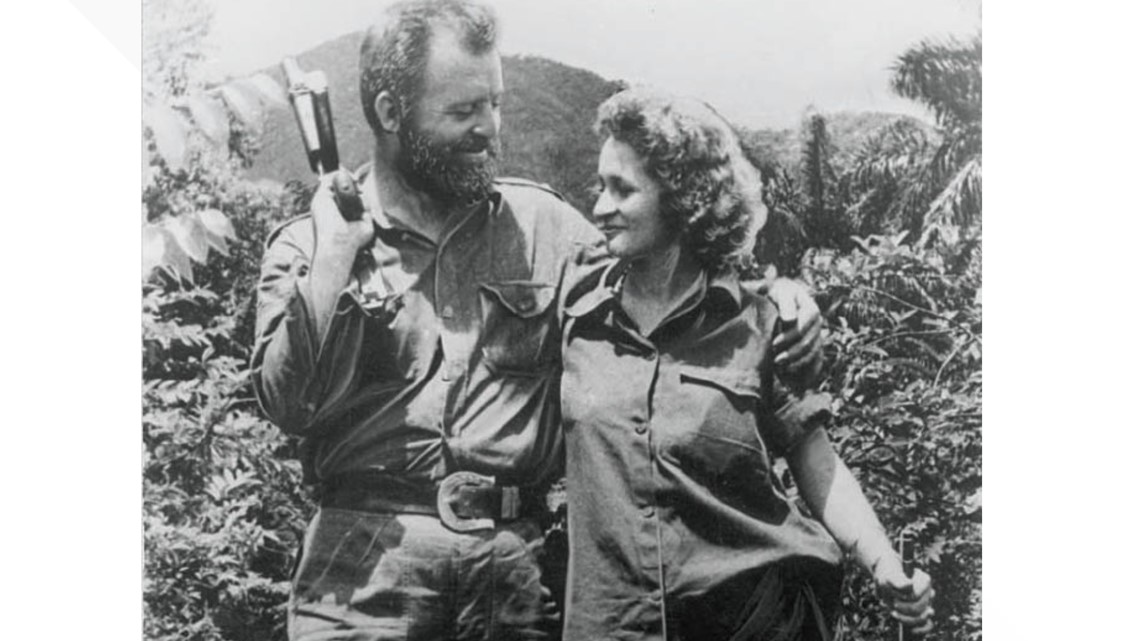 Her grandparents' story has been the subject of a PBS documentary, a Netflix special, and there is a possible movie in the works. Former Toledo Blade reporters Michael Sallah and Mitch Weiss also wrote a book on William and Olga Morgan, titled, "The Yankee Comandante: The Untold Story of Courage, Passion, and One American's Fight to Liberate Cuba."
Before moving back to Toledo, Pratt lived in Minnesota, the site of the George Floyd death. She says she had to go out and have her voice heard.
"My grandfather stuck up for what he felt was injustice. It's something that is very important for our family," she says. "He gave his life for a country that he didn't even know. How could I not stand up for others here when I see injustice in my own community?"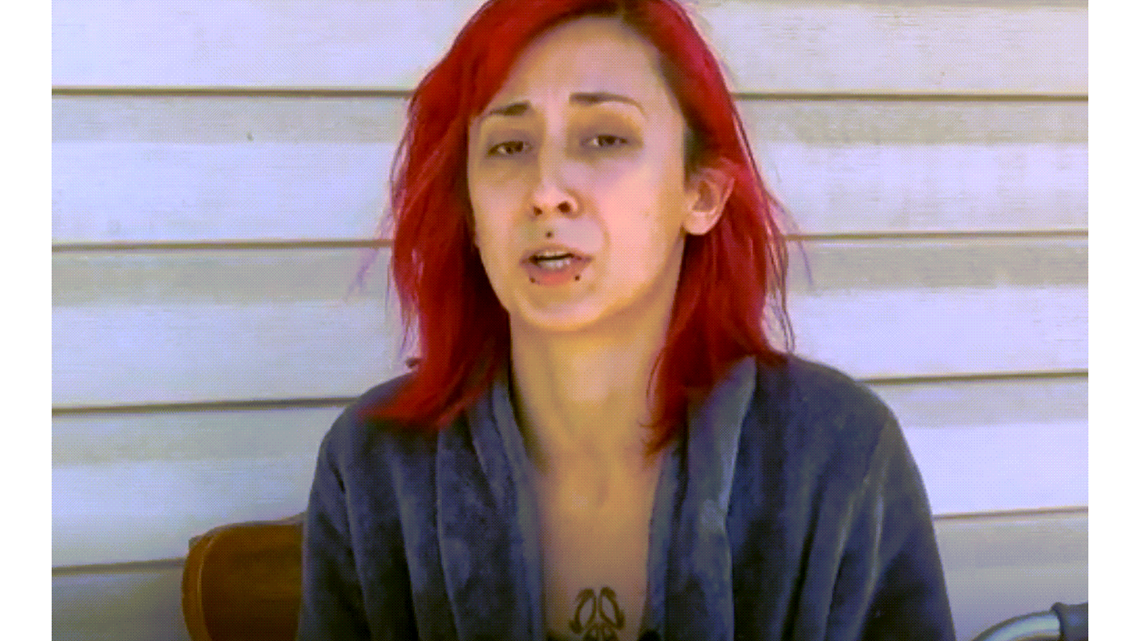 She shakes her head as I read her Kral's statement.
"That makes me very sad. It shows me that they have not seen all aspects of what happened that day."
The mayor and police department are asking people with videos and complaints to submit them to TPDconcerns@toledo.oh.gov. 11 Investigates is also compiling videos and stories that can be sent to news@wtol.com.