FINDLAY, Ohio — More protests from around northwest Ohio continued Monday.
But one in Findlay nearly didn't happen.
Over the weekend, a local protest event was created on Facebook for people to gather in downtown Findlay outside the Hancock County Courthouse at noon on Monday.
But, early Monday morning, the initial creator of the social media post said she wanted to postpone the event.
According to her, she had received multiple death threats online.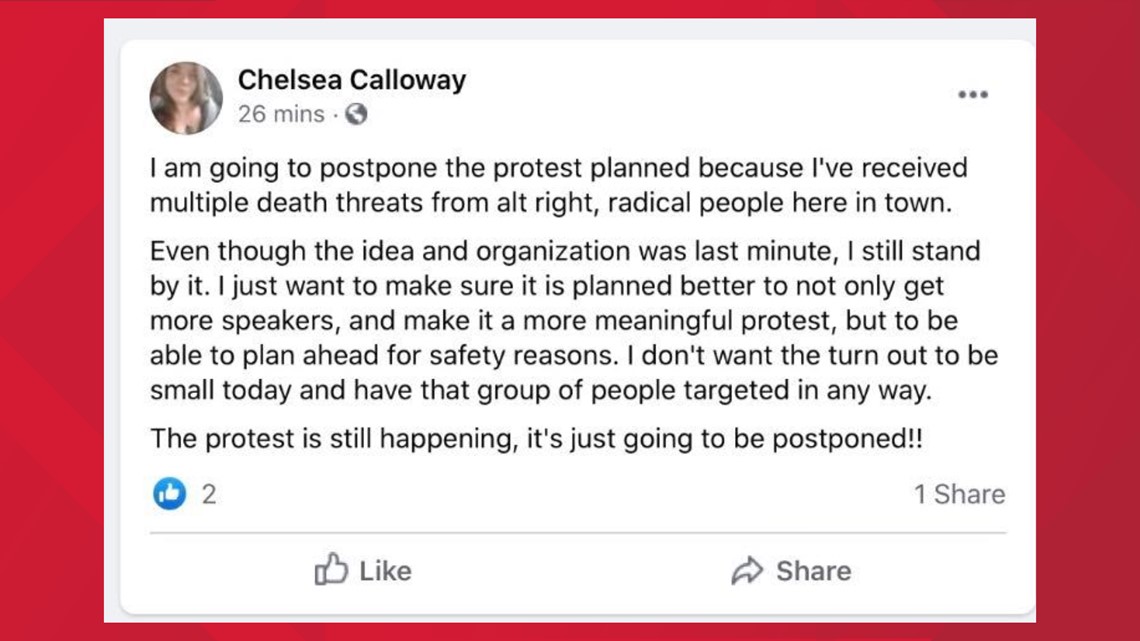 "The young lady that helped orchestrate this, she is scared to death. She has received all kinds of hate threats. I told her I'll help you, in any way necessary." said Nina Parker, founder of the Black Heritage Library & Multicultural Center in Findlay
But dozens came out anyway.
So, an impromptu protest started up, with a couple people stepping up and speaking out.
Members of the Findlay Police Department were also on hand, to not only make sure people stayed safe but to show as community servants, they were there to help as well.
All of the attendees of Monday's protest said, they weren't going to be bullied by anonymous people online from showing their support.
"I look at it like it's scary to be out here, it's kind of uncomfortable to put yourself out of your comfort zone. But, I think of how George Floyd felt as he was getting kneed on by the police, and and this seems like a small burden to take on," said University of Findlay student Kyle Suffoletga.
Images of the impromptu Findlay protest Monday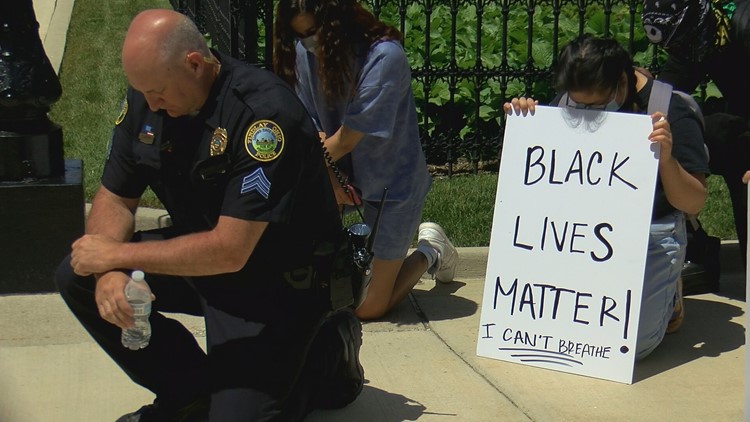 "You know, we're all people, deep down we are all made of the same material. We have the same skeleton, the same body, everything. So, why does what's on the surface matter?" said UF student Calvin Risenfeld "You know, we're all people just like these policemen are people. I'm a person. I'm not a black man, but I stand for what is right. And that's what it boils down to."
The organizers of Monday's canceled protest will be meeting Tuesday to reschedule a more properly organized protest later this week.