BLISSFIELD, Mich. — After nearly 30 years in business, the Blissfield community said their goodbyes to the creator of Lena's Pizza & Italian Restaurant and Zanger family matriarch, Maddalena "Lena" Zanger on Jan. 6.
Though Lena is no longer physically at the restaurant, her middle son Stefano and his wife Cindy are keeping her spirit alive there.
"This is my mom we're talking about," Stefano said. "I want to make sure we do this right because if I don't do it right it's not going to pay the proper respect for her."
Lena immigrated to Monroe, Michigan, in 1969. There, she fell in love and married her husband Dominic in 1972. Then, she was able to pursue her lifelong dream of opening her first restaurant, Lena's Pizza in Lambertville in 1994. Six years later, she upgraded to the larger restaurant in Blissfield.
Stefano and Cindy said Lena was a hard worker and loved everyone like they were her family.
"I remember her at our wedding, looking at me and saying, 'You're my daughter now,'" Cindy said.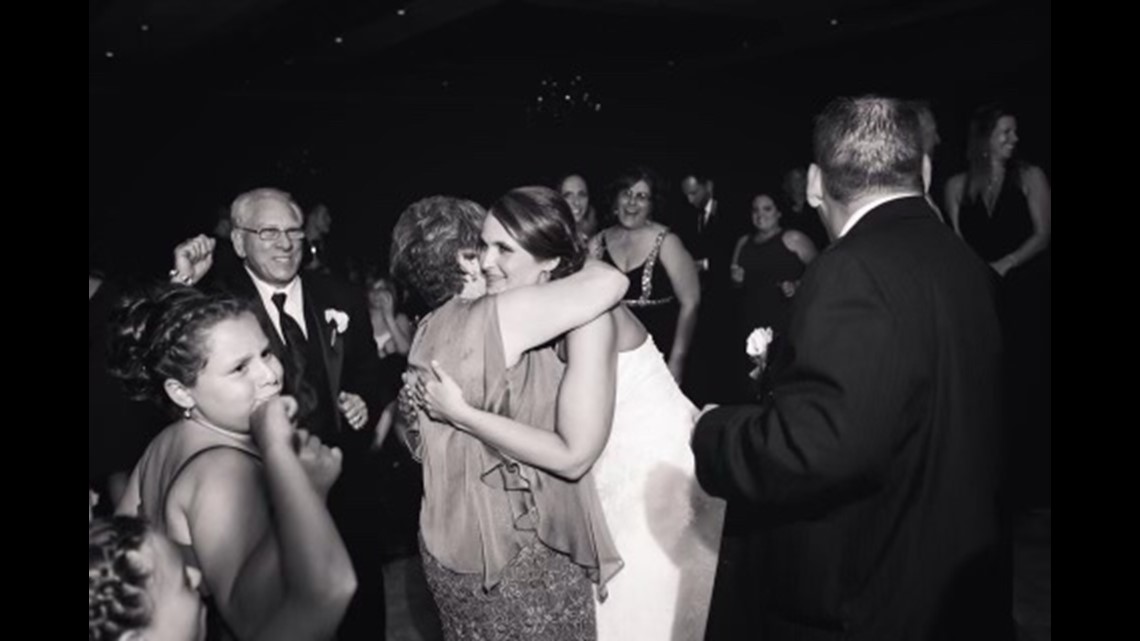 Lena's love wasn't exclusively for her actual family. Customers were treated like long-lost relatives.
"This couple was in here with their newborn and she was real fussy," Stefano said. "My mom went straight up to that table and said, 'Gimme that baby.'" Soon enough, the baby had calmed down.
"She didn't even know the people. she'd just take the baby," Cindy said.
It wasn't always snuggles and soft love with Lena, though.
"If you did something she didn't like, she'd say, 'I'll get the wooden spoon,'" Cindy said.

When Lena passed, her sons decided to put a wooden spoon in the casket with her, Stefano said.
But somehow, the spoon accidentally got a crack in it, in the exact same spot as on the wooden spoon on the restaurant's logo.
Cindy said it was like Lena was talking to them.
Around 2016, Lena's battle with Alzheimer's kept her away from the restaurant. Stefano said he really missed having her around because she was knew everything in that restaurant. She knew the recipes, made the bread and sauce, it was all her.
Although she passed in January 2023, Stefano said he's keeping everything his mother did, as is. She got them this far and it just makes sense to keep her legacy going.