TOLEDO, Ohio — Toledo police are searching for the man responsible for robbing a downtown bank on Tuesday.
At 11:20 a.m., a lone male entered the 5/3 Bank at 420 Madison and presented a note to the teller demanding cash and threatening the use of a weapon. He fled the scene with an unknown amount of cash, traveling north on Superior.
The suspect is described as a black male in his 50s, approximately 5'4"-5'6" tall with a medium build.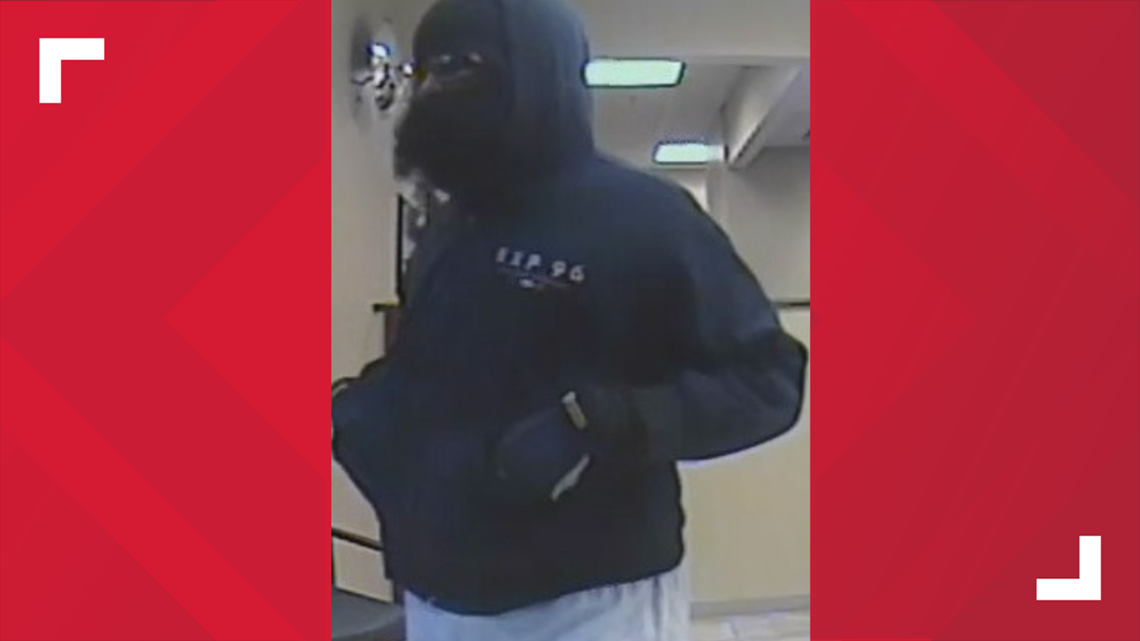 At the time of the incident, the suspect was wearing a navy blue knit hat, a navy blue sweatshirt, light colored pants and grey shoes. Additionally, the suspect was wearing tinted glasses, gloves, and an artificial beard.
If you have any information on this incident, you are asked to call Crime Stoppers at 419-255-1111.