TOLEDO, Ohio — A state-of-the-art facility is on tap for Lucas County, with commissioners announcing plans for a new Lucas County Canine Care and Control building by 2023.
Lucas County commissioners Tina Skeldon Wozniak, Pete Gerken and Gary L. Byers were joined Wednesday by Kelly Sears, director of Lucas County Canine Care & Control, to announce the plans for a new building to be built at 1301 Monroe St., where the Early Vote Center currently is. The Early Vote Center is moving to the new shared services building, which was announced on Tuesday.
Skeldon Wozniak said that it would cost just as much to redo the current building at 410 St. Erie St. as it would to build new.
"A building like this must be state of the art ... to truly serve our animal population," Skeldon Wozniak said.
Some of the specs of the building she noted are:
33,600 square feet of space
Housing for 140 dogs
Ability to separate animals as needed for care
Suitable entry for people to come adopt
Adoption area will be much more updated and a comfortable, welcoming place for people to come meet their forever friend.
Each room to have outdoor play access
The public also will be surveyed for their ideas on what they'd like to see at the new LC4.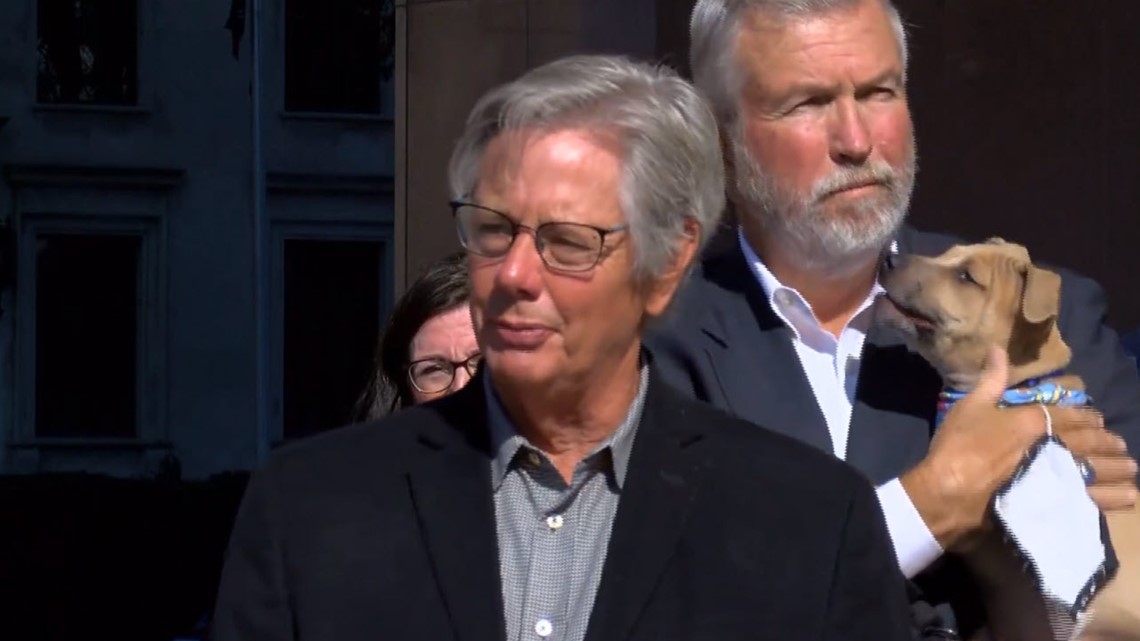 Skeldon Wozniak said a building will be demolished to make room in spring as the final design comes together, and then in two years — 2023 — the new LC4 will be in place.
There has been talk of renovating or replacing the current building housing LC4 dogs and operations for several years. The building itself is more than 50 years old and has had its share of problems, including a water main break in February that rendered the shelter unable to accept owner-surrendered dogs and left LC4 looking for foster and adoptive dog families.
The water main break flooded the basement of LC4 but did not reach the animals. To fix the water main, crews needed to dig up the sidewalk and parking lot.
Gerken acknowledged the conditions at the facility and is looking forward to giving dogs and employees a much better place to be.
"It's been over a decade, at least, that we've known we've needed to get this project done," Gerken said. "We have reduced euthanasia, increased dogs adopted out and engaged the public more. Just think what we can do with a new facility. We know what we've done with a bad facility, and we know it's a bad facility. Imagine what we can do with a new one."
Cradling yellow puppy Ernie, Byers joked that as a commissioner, his main job is to cuddle the puppies.
"This will be a state-of-the-art facility ... we're looking forward to it. We're all excited and I think this will be great," he said, as Ernie gave him a face-covering lick.
Sears, the LC4 director who has kept the facility going through its structural difficulties, garnered the praise of the commissioners, who noted that during the COVID-19 pandemic, people have connected with dogs more than ever.
"I'm so happy for the dogs and people of Lucas County as they get a canine care facility they deserve," Sears said.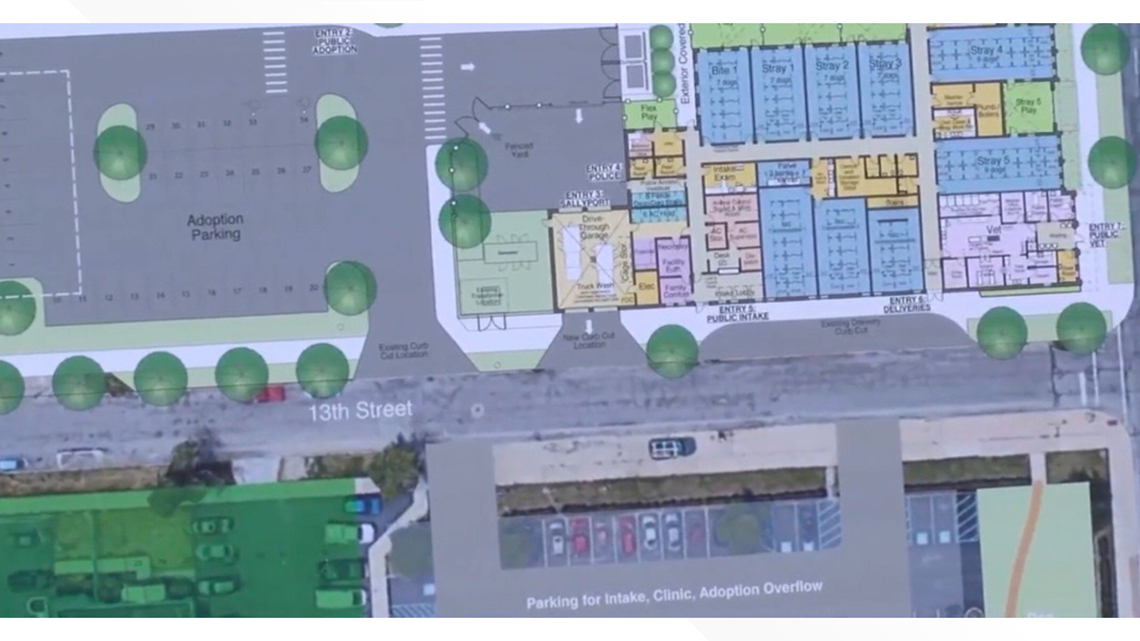 Wozniak said then that the project would cost around $10 million. The current building sometimes holds up to 150 dogs and lack of space is one of the biggest problems.
Officials say the current building probably wasn't built to shelter rescue dogs. Wozniak said in 2020 the new home would be built to fit all of the needs of the animals and staff from spaces for medical attention to kennels and activity space for the dogs.
"We need the proper environment for those dogs to be cared for, as well as the workforce that works very very hard to do a good job in that facility," Wozniak said in 2020.