CLEVELAND — "Slow down, kids play here," the handcrafted sign sits just beyond the stuffed animals, dolls, and balloons on West 50th Street in the Stockyards neighborhood of Cleveland.
"We have gatherings every evening," Mayele Ngemba, president of the Congolese Community of Greater Cleveland, said, "and those who are able are sleeping at the family's where they are, at their residence."
The memorial serves as a constant reminder of Apolina, but also of a problem her family, Ngemba, and organizers with The Refugee Response -- which works with neighborhood kids -- say needs fixing now: speed.
"There's been a lot of times where they'll open the door and quick have to shut it because there's a car speeding down the road," Corner65 director Becky Trout told 3News. "Just [in] general, them trying to get to different activities is a big concern."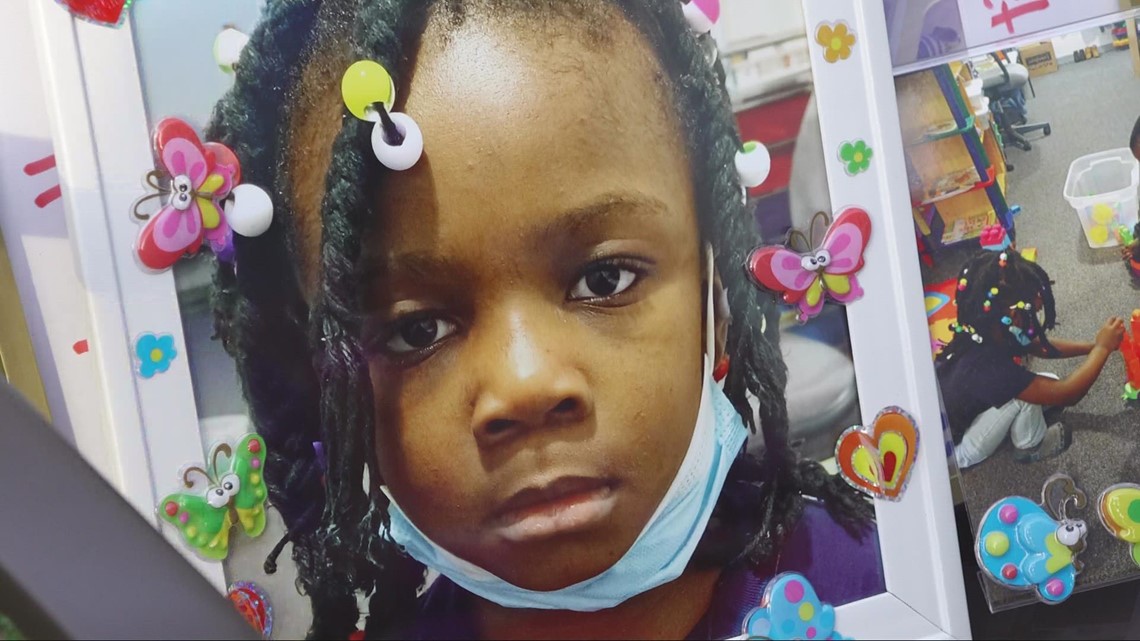 It didn't take long once we got to West 50th to see what they are talking about. Even our crew -- two adults with a camera, fully visible during daylight -- dealt with cars speeding along the side street.
"I think it's important for us to listen to them," Noah Toumet with The Refugee Response said. "No one understands what the community is going through and what they need like they do."
The Refugee Response shared with us a letter they sent to Cleveland Mayor Justin M. Bibb. When 3News reached out with a copy, the mayor's communications chief said it was the first time she had seen it and added she would share it with the Department of Public Safety.
WKYC also reached out to Ward 3 Councilman Kerry McCormack, who hadn't been contacted yet about the matter. We were still awaiting comment when this story aired.
"The family has not heard from any council member," Ngemba claimed, "and I think there are things we want to hear: sympathy. This happened on the weekend, this was very tragic, it was all over the news. I'm sure the mayor knew about it, the council knew about it."
A vigil organized by the Congolese Community of Greater Cleveland is planned for this Friday from 6-8 p.m. It will honor Apolina as well as be a chance for people to talk about safety.