TOLEDO, Ohio — Toledo police are investigating after a body was recovered from Swan Creek on Tuesday.
At this time, the individual has not been identified as official identification is pending by the Lucas County Coroner's Office.
However, police say the body is presumably that of missing man Jonathon Robinson, whose family was notified and at the scene during the recovery of the body.
Robinson was one of the men who went missing after fleeing Toledo Police during a traffic stop near the former Libbey High School in south Toledo in June.
Daniel Wiggins Jr. was involved in a separate traffic stop in the same area in January.
Both men went missing immediately after their respective incidents, and both of their bodies were found in Swan Creek.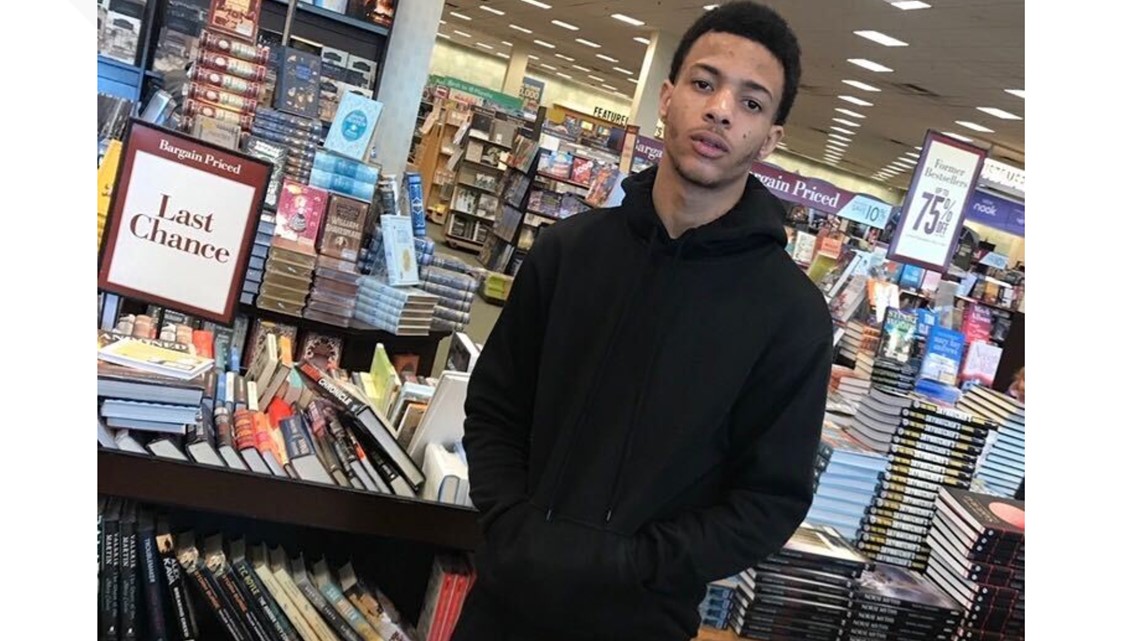 Police say Robinson fled from police on June 10 after police tried to pull him over for running a red light. After hitting a parked car and finally stopping for officers, police said Robinson fled on foot when asked for his identification.
Police say Robinson was in a car registered to a woman in Michigan; Robinson's family said the 19-year-old from Detroit was in Toledo on June 9.
On June 20, Robinson's mother Kimberly Robinson reported her son missing and said he was involved in a hit-and-run accident.
Detectives spoke to Ms. Robinson on June 22, when she said she had not seen or heard from Jonathon and that he had only been in Toledo a short time.
Detectives then spoke to a friend of Robinson's who said he told her that he was staying in the downtown area. She was one of the three people in the car with Robinson when he ran from police.
Detectives talked to neighbors and checked with the Cherry Street Mission, all of whom said they did not hear or see anything in relation to a missing person and did not know Robinson.
On June 25, police searched the area from Gibbons/Chester and Hillside/Chester and behind the railroad tracks to the opposite side of Western in the area of Walbridge and Dale, and then followed along the creek back to Western.
The next day, Black Swamp Search and Rescue and three cadaver dogs joined Toledo Police in searching the following area: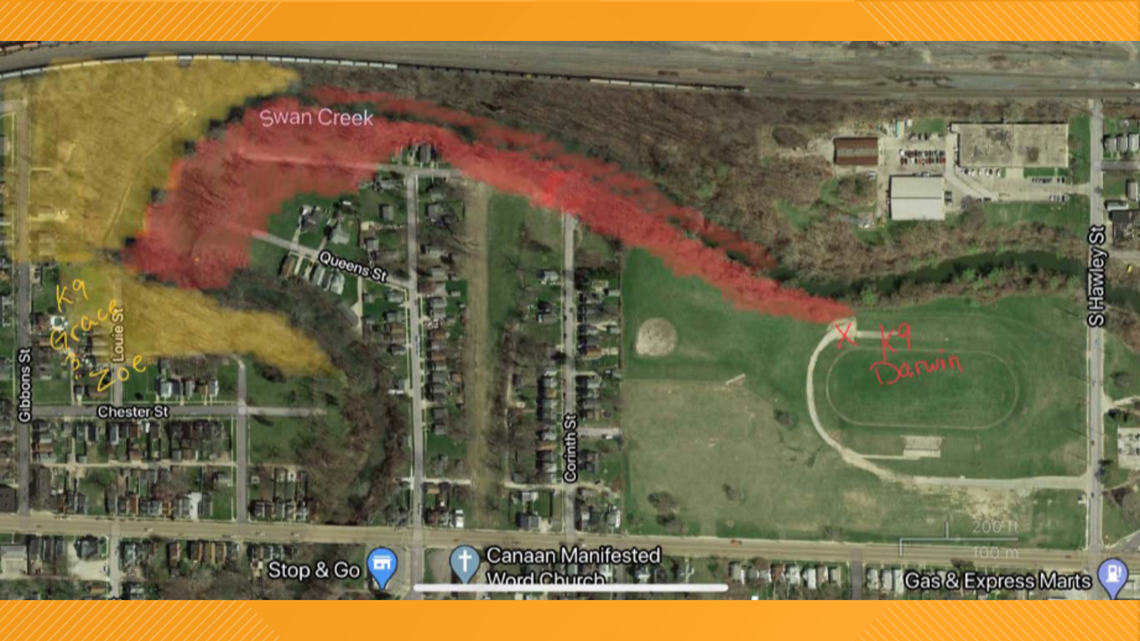 No human remains were found, but police say all three K9 teams showed interested in the creek but no definitive indication was given. The Cherry Street Mission was also checked again, as well as a police database that would show if Robinson would have been arrested by another jurisdiction.
On June 29, the city of Toledo ordered an assessment of the Swan Creek area in order to determine a plan for the area to be cleared of brush and debris to better facilitate a search.
The next day, June 30, a City of Toledo Sewers and Drainage employee located the body in the water.
MORE ON WTOL