BOWLING GREEN, Ohio — Bowling Green State University announced Friday it has permanently expelled the Pi Kappa Alpha fraternity from campus, effective immediately.
The move comes more than a month after student Stone Foltz died following a hazing incident. Pi Kappa Alpha will never again be recognized at the university.
"This expulsion is because of hazing, which is absolutely intolerable," a BGSU spokesman said in a statement. "The University's investigation found the fraternity to be reckless with a disregard for the health and safety of our community. This investigation also revealed a deep culture of deception rooted in the organization, filled with dishonesty and disrespect for our community."
The new members, like Foltz, were encouraged to tell faculty they would be missing class the next day. At the party they were given full bottles of alcohol to finish and were also blindfolded and led to the basement while being yelled at and pushed, according to documents released by BGSU.
Prior to today's decision, Pi Kappa Alpha was suspended shortly after the incident and the Greek residential letters were removed from the on-campus building.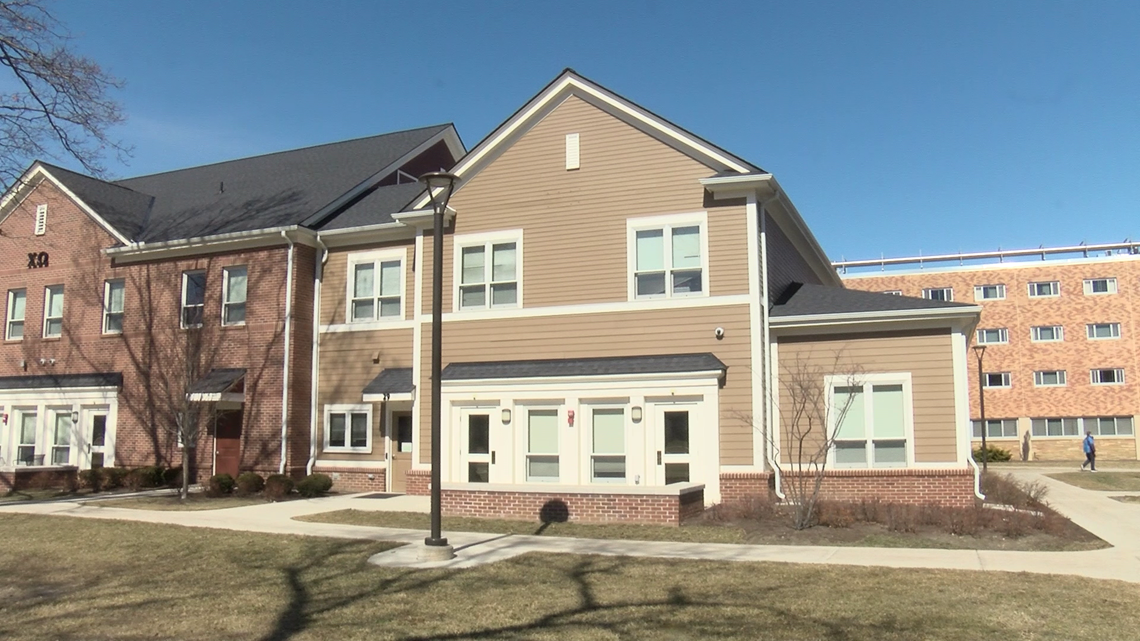 BGSU previously charged the fraternity with six violations of the code of student conduct. The university found the frat responsible for all six.
The university released documents of their investigation, now acknowledging it's likely a similar party happened in fall of 2018 where new members got sick after drinking a "concoction of alcohol mixtures known as a family drink" and that the school believes the fraternity lied to cover it up.
"Despite hazing accountability measures, the chapter still knowingly and intentionally engaged in activities that were found to be unsafe, high-risk and strictly prohibited by the University and the law," the statement said. "Today's expulsion is a step forward in eradicating hazing at BGSU. Local law enforcement and individual student conduct investigations are ongoing."
Rex Elliott and Sean Alto from Cooper Elliott, the firm representing the Foltz family, released the following statement:
"The decisions made by Bowling Green State University President Rodney Rogers to expel and permanently ban Pi Kappa Alpha Fraternity from the campus and to improve their anti-hazing efforts are good first steps, but they are expected. We have a long way to go to reach our goal of eliminating even the most minimal act of hazing on college campuses everywhere. Stone's death at the hands of fraternity members hazing him and other pledges was reckless and inhumane. On behalf of Stone and his family, we will not stop until there is a zero-tolerance anti-hazing policy on every college campus in this country."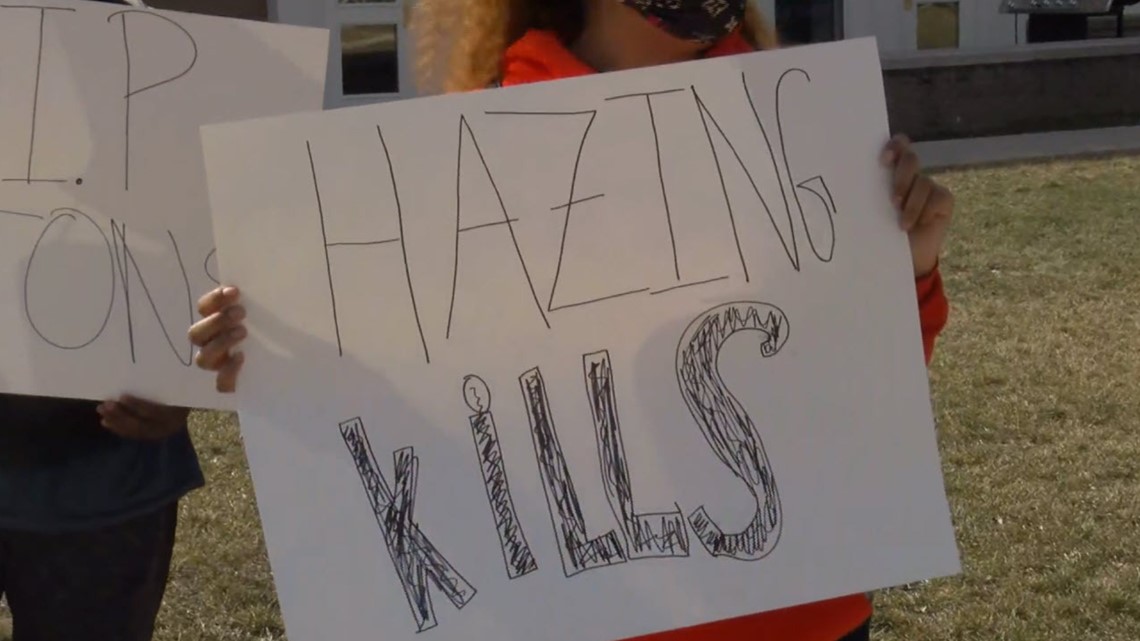 The full findings of Foltz's autopsy by Lucas County Coroner Diane Scala-Barnett were released on Wednesday, and in the coroner's verdict she notes, "It is my opinion that Stone Foltz died of FATAL ETHANOL INTOXICATION DURING HAZING INCIDENT. Manner of death: Accident - College fraternity induction ritual."
Foltz's blood alcohol content was 0.394, according to the family, who said it was likely even higher immediately after the hazing ritual. Foltz died March 7, days after the hazing incident involving alcohol that occurred at a Pi Kappa Alpha (PIKE) off-campus event on March 4.
PHOTOS | 'I didn't have to know him to care about him' - Remembering Stone Foltz
RELATED VIDEO