BASCOM, Ohio — Every grave has a story behind it and not necessarily just the memories of a late loved one.
Joyce Newell, a retired home health worker from Tiffin, went through a lot to be able to bury her parents and sister.
When her dad died in 1985, relatives gave her the plots she still has at Fairview Memorial Park. In the early 2000s, she lost her mom and sister.
Aside from getting into a fight with her brother when her mother passed, she had to spend money she didn't have to buy two more plots.
Newell was supposed to be buried there when she passed, but after visiting the cemetery recently she changed her mind.
"We can't afford to pull up family members and bury them elsewhere. I have a plot down there. I said to my son, 'Don't dare put me down here.' I mean, something's gotta be done," she said.
Seneca Co. mother asks for answers about the condition of the cemetery her family is buried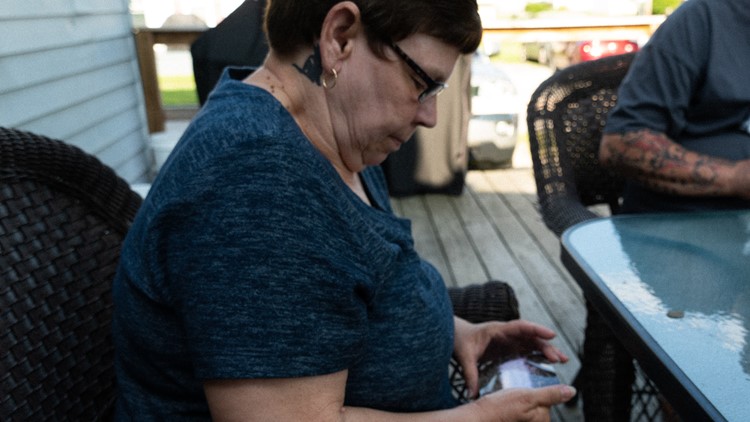 Ever since Theodore and Arminda Martin purchased Fairview Memorial Park in 2008, the cemetery has had issues.
Newell said lack of filtration and a pressing need to install tiles were known problems, but at least the lawn was mowed.
"Now the graves are so unkept you have to dig the mud off them just to be able to tell who is who and the sinkhole sets actually... the grave markers, you would think you were walking into a hole and it's not, it's an actual grave," she said.
After the Martins were convicted of theft and sentenced in Dec. 2017 for "selling, but never providing goods to multiple victims, including items such as grave markers, caskets and vaults," according to the Delaware County Prosecuting Attorney, the cemetery fell into degradation.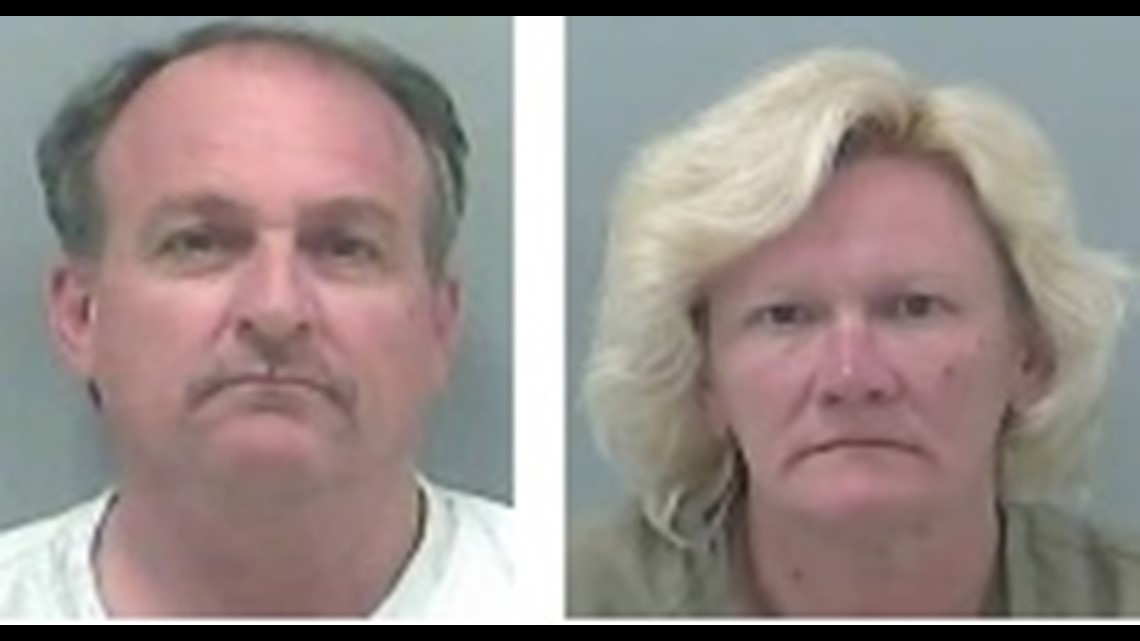 Newell and her son, Thomas Cameron, described a true horror film portrait of the current condition of the cemetery.
"It breaks your heart when you're from out of town and you go down there and it takes you 45 minutes to find your loved one's grave," Newell said. "When you know where it is, then you take your fingernails and scrape off the mud because you don't know if it's the actual grave site or if it's just pure ground.
"And then for my son to take baby wipes and wipe off the stone, cause we can't even read the names, it's pure mud. And my sister's grave is so deep in water, we couldn't even (take) the cup and got the water off."
Seneca Co. mother and son looking for answers regarding the cemetery their family members are buried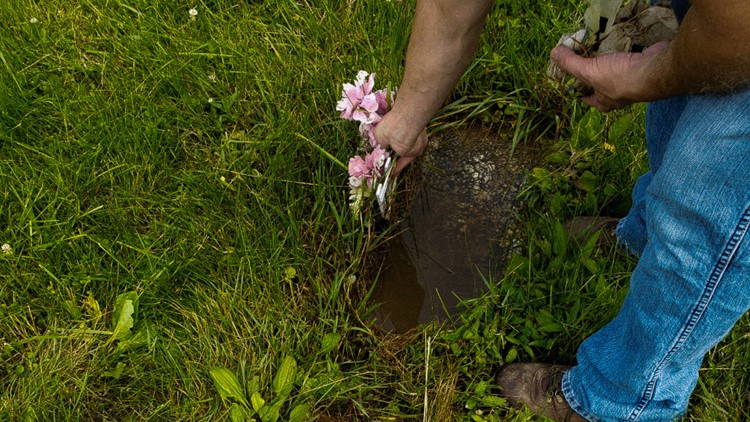 After the Martins were sent to prison, a judge appointed Columbus lawyer A.C Strip to be the receiver of the cemetery. He has been trying to sell the site to nearby Berlin Township.
But Berlin Township had objections over an adjacent undeveloped land they wanted to include in the purchase and the case made it to the courts.
While the 5th District Court of Appeals handles the case, Strip is the responsible party for maintaining the cemetery.
"It is my responsibility to maintain it. The problem is there are limited funds. The only money I have come from an occasional burial. I have twice asked the township trustees for assistance in maintenance since ultimately they will own it. The response has been silence," Strip said.
Strip said he recently received some funds from a burial and that a landscaping company sympathetic with the situation would mow the lawn last Friday.
But plot owners said they weren't told who the new responsible person was and both Cameron and Newell didn't know who to call for answers.
"To me, it's not even about getting paid back or anything. To me, I just want the vindication and care that is supposed to be properly provided when you take on the responsibility of a cemetery. In my eyes, okay, they got busted. They got arrested. Technically, it's no longer theirs because by law they forfeited," Cameron said. "From that point on, it should be on whoever's district or whatever, you should take full care and control of it and have their grounds keepers or their city crew or whoever go in."
Requests for comment sent to Berlin Township Trustees went unanswered.
Fairview Memorial Park in June, 2017