TOLEDO (WTOL) - You came. You saw. You got the T-shirt?
If you've been out to visit the now-viral Toledo Christmas Weed, you can purchase T-shirts and sweatshirts to commemorate this odd, yet somehow comforting new holiday phenomenon. And heck, even if you haven't been out, the T-shirt is still available to mark the little weed that has lifted spirits around the 419 and beyond.
Jupmode has released a T-shirt design that celebrates the decorated foliage at the corner of Secor and Alexis. It costs $24.
A portion of the proceeds of each shirt purchased will be donated to local charities.
You can order your Toledo Christmas Weed T-shirt online here if you don't need it by Christmas or they'll be available in store on Friday.
Jupmode is located at 2022 Adams St. in Toledo.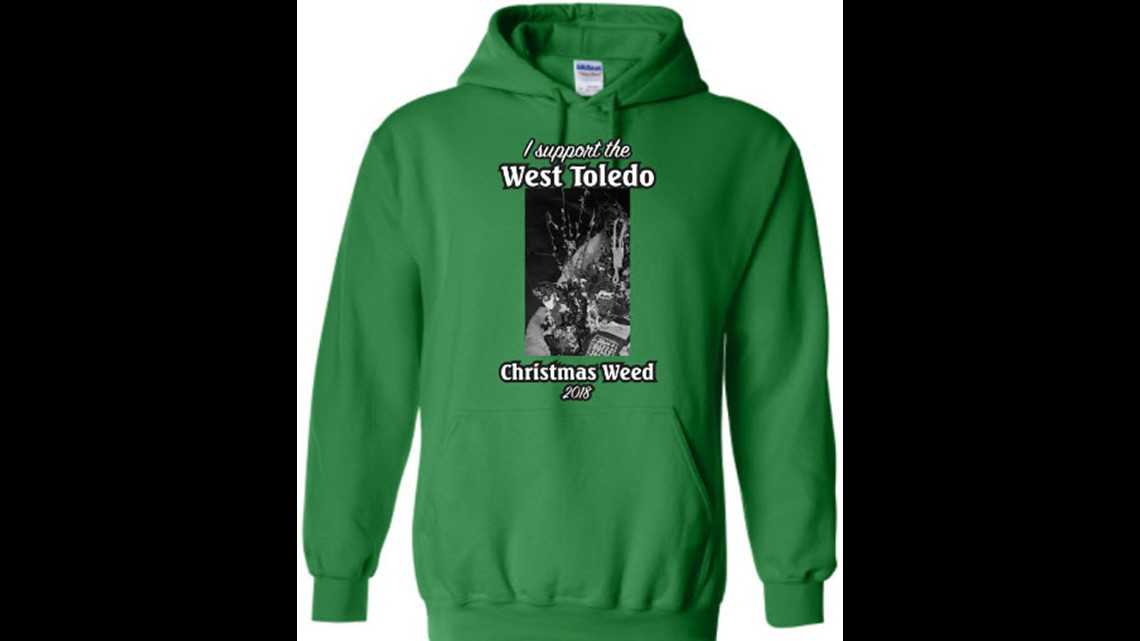 Not to be outdone, Advanced Incentives has both a short-sleeved T-shirt and a hooded sweatshirt that features the West Toledo Christmas Weed.
A portion of the sale of the Advanced Incentives' apparel - available in a variety of colors - benefits the Cherry Street Mission, as requested by Troy Emrick, the initial Toledo Christmas Weed decorator.
The T-shirts are $10 and the heavy-blend hooded sweatshirts are $25.