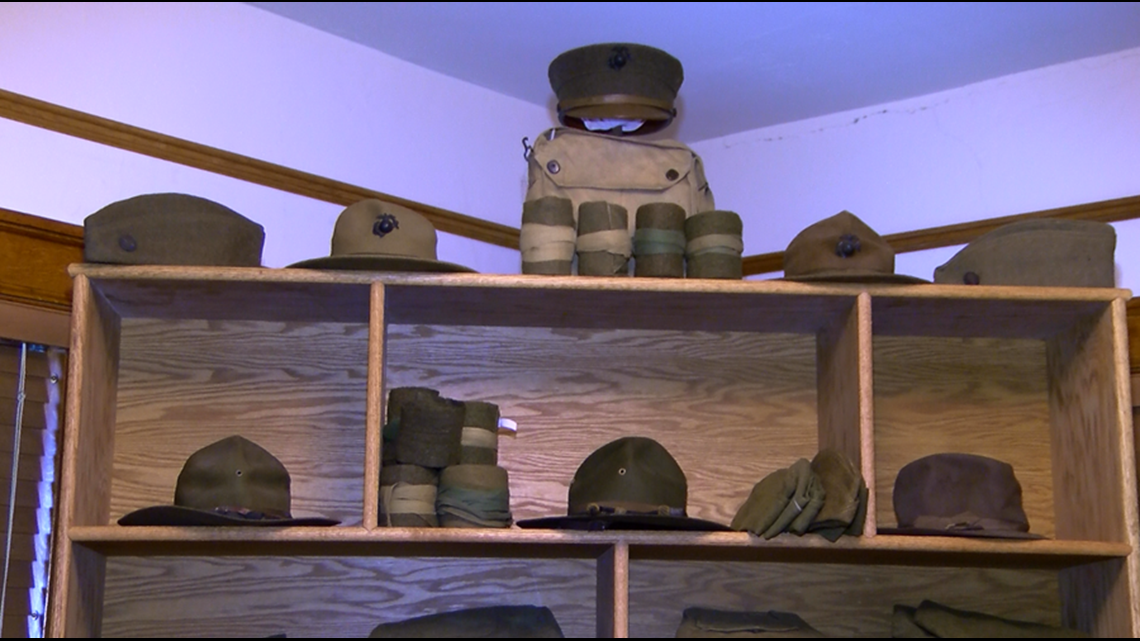 TOLEDO, OH (WTOL) - One century ago, the United States entered the first world war. To mark the occasion, the Wood County Historical Museum is featuring an interactive World War I exhibit.
The exhibit takes visitors back into time with a look at the weapons and tactics used in the war, actual uniforms worn by soldiers and a replica of an eight-foot trench.
In addition to its history, the museums gives an explanation of how the United States got involved, along with other countries' role in the war.
Wood County Historical Museum's Holly Hartlerode highlights the U.S.'s relation with the rest of the world a century ago.
"We're to a point where we really matter globally," Hartlerode said. "We're going to make an impact or influence either positively or negatively with other people in the world."
The museum is open weekdays 10 a.m. to 4 p.m. and weekends 1 p.m. to 4 p.m.
The WWI exhibit will be on display until December.