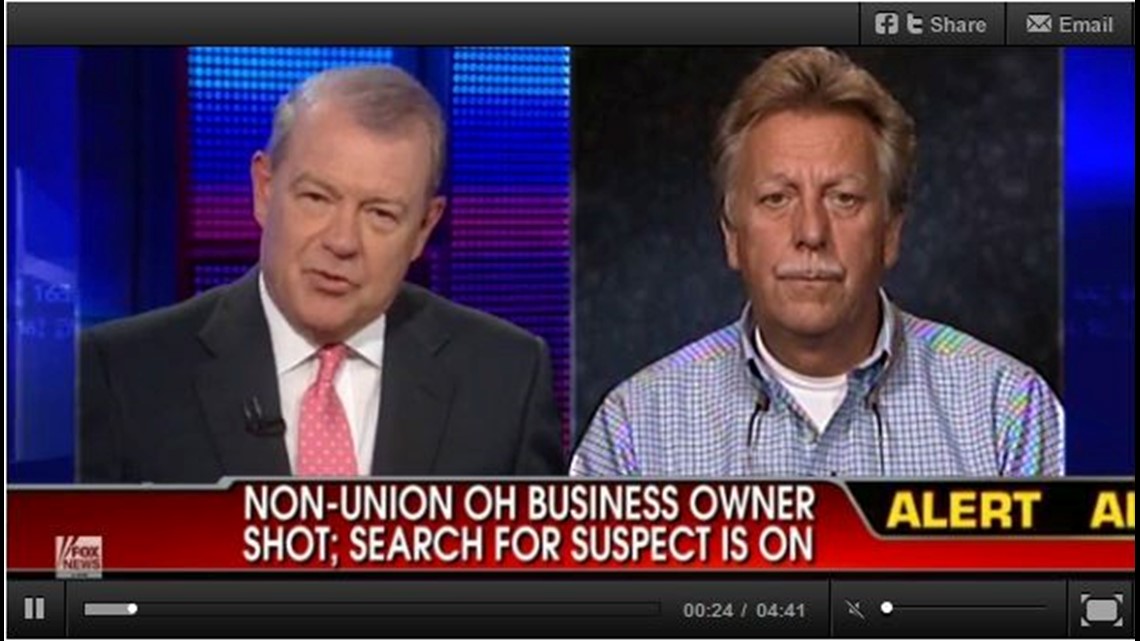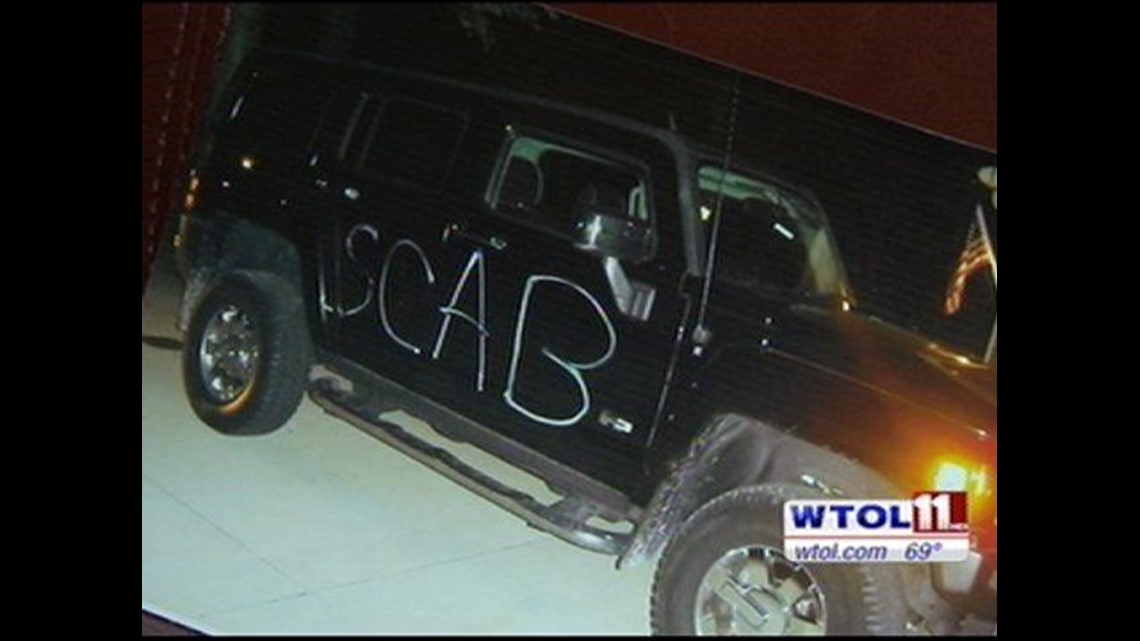 The Monroe County Sheriff's Department is working to solve a case of vandalism that turned life-threatening.
John King was shot in the arm last week when he surprised a man trying to slash the tires on the truck at his Lambertville home.The word "scab" was also scrawled on the side.
King says he became suspicious when he saw an outside security light outside go on.
When he stepped out of his front door, the man fired one shot and ran off.
King is the owner of the largest non-union electrical contracting company in the area.
Anyone with information should call the Monroe County Sheriff's office at 734-240-7530.