(WTOL) - Check your refrigerators; a huge recall on shrimp is impacting residents in Northwest Ohio and Michigan.
Kroger
is recalling their Sand Bar shrimp due to a potential health hazard.
Kroger says the shrimp products may be under-cooked which could result in contamination by spoilage organisms or pathogens.
Below are the products affected by the recall: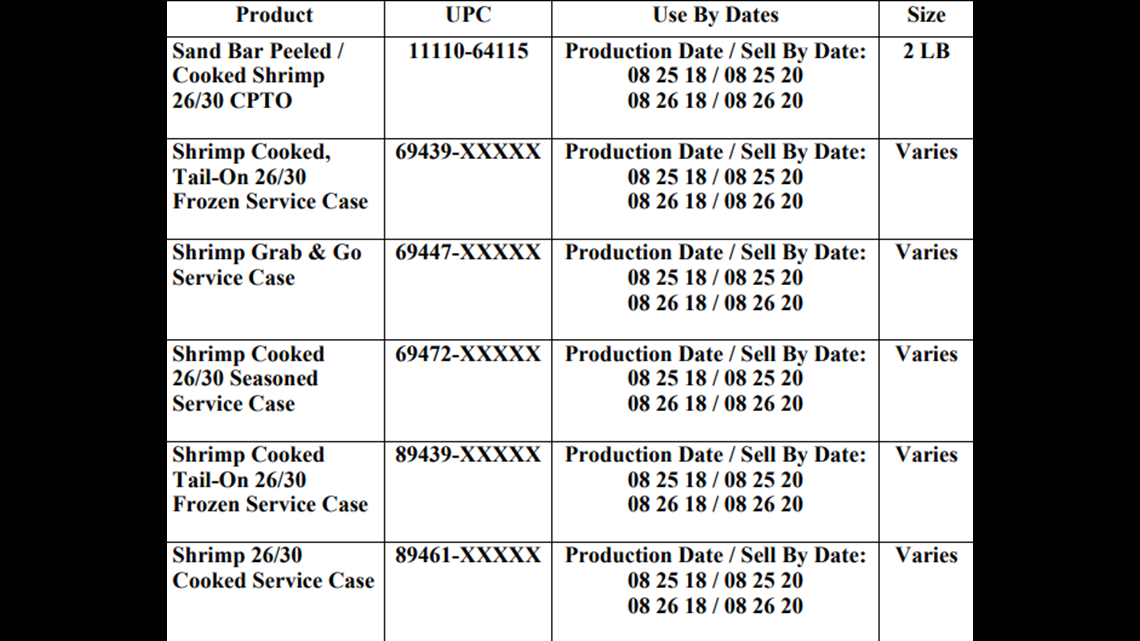 Customers who have purchased any of these should return them to the store for a full refund.