HOLD THE PHONE: 11 Investigates answers the call to find out what you can do to fight annoying - and costly - robocalls and scams
In addition to just being annoying, robocalls are costing people money. How quickly can a robocall find your number and just what can you do? Here's what we found.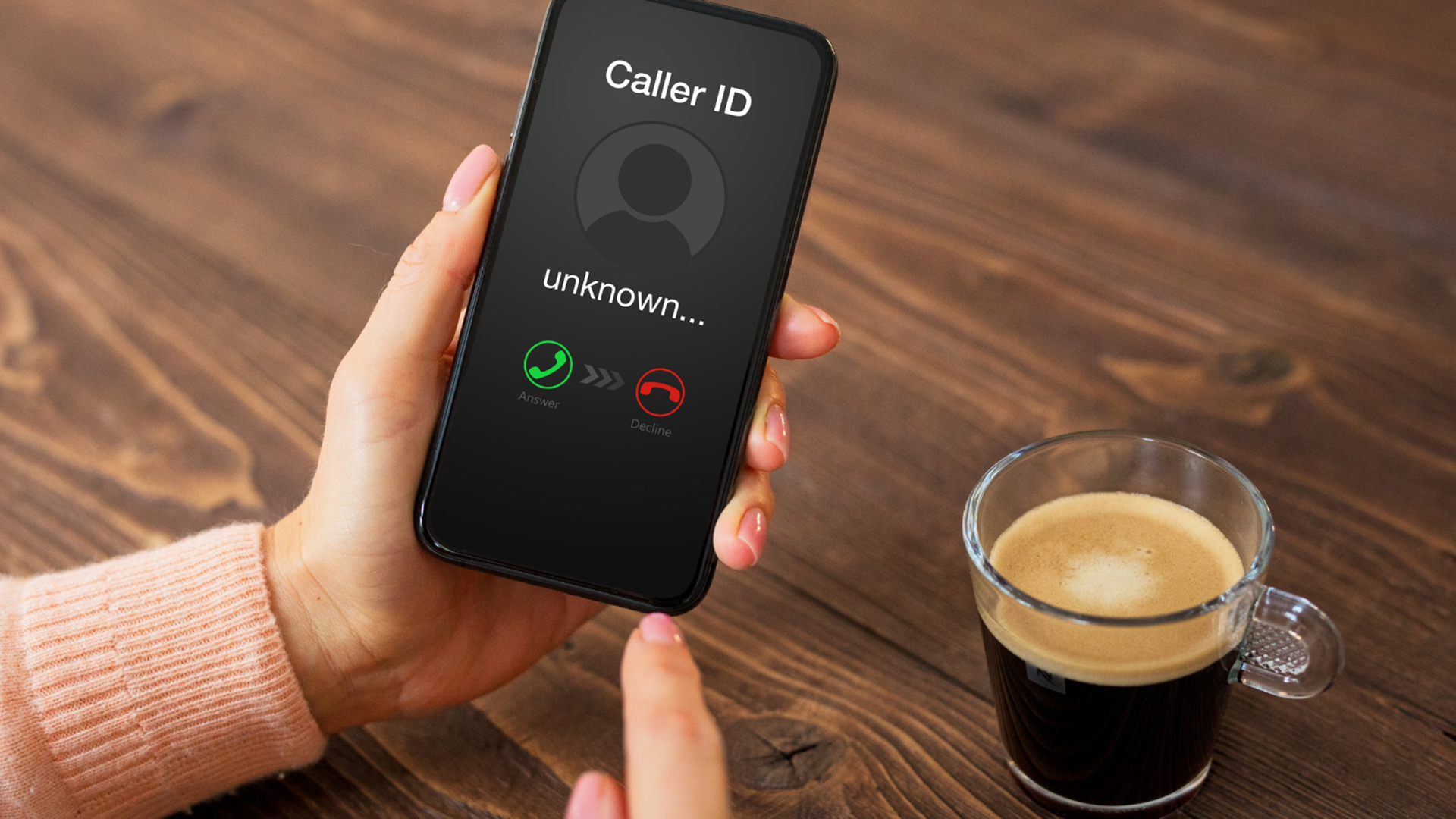 For more than a year, Dr. Ted Barber of the Toledo Clinic has been dealing with long-haulers, those who recovered from COVID-19 but can't shake some of the symptoms.
When he's not in the office, he's often on call, his phone always nearby.
Sometimes a patient is on the other end when that phone rings. And sometimes it's someone telling him his warranty on his car has expired or that fraudulent activity has been detected with his Social Security number.
The callers aren't telling the truth, of course. They are robocallers looking for another easy mark.
"It's a daily occurrence, and I can't ignore it because I can't tell the legitimate ones from the robocalls," Barber says.
INVESTIGATING ROBOCALLS
:
WHO IS AFFECTED?
In a 2019 report from Truecaller, it was discovered that one out of six people had lost money in phone scams during the previous 12 months. Those scams added up to $10.5 billion.
A robocall is defined as "any nuisance or scam call from an unknown caller."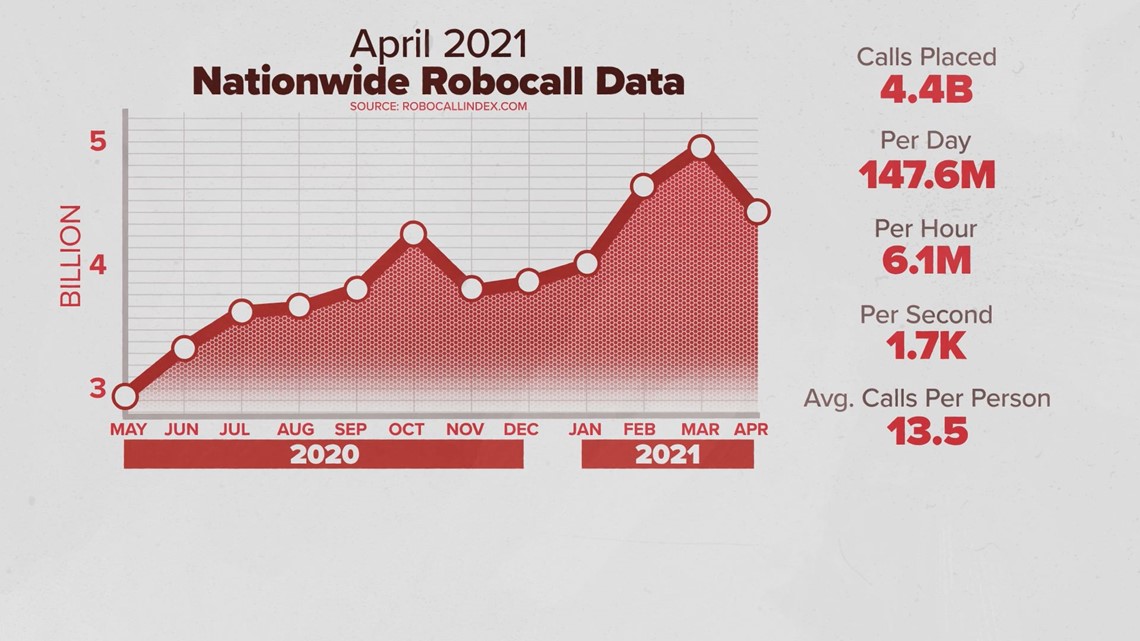 Robocallindex.com tracks these calls. So far in 2021, Ohioans have received about 700 million robocalls, which works out to 56 calls per person. Residents are likely to be dialed up more than 2 billion times in 2021.
In 2020, Ohio Attorney General Dave Yost started a robocall enforcement unit, which has registered more than 48,000 complaints in the past year. In one case, a resident reported getting 5,000 calls - from the same number.
"If you are getting 5,000 robocalls, that's not a nuisance. That is a pestilence," Yost says.
INVESTIGATING ROBOCALLS
:
'I'D GET THEM ALL DAY LONG'
Toledoan Leonard Wraggs is one of those who have complained to the attorney general.
"I'd get them all day long. I must have been getting at least 10 or more calls a day, and it was a constant thing, sometimes starting at 5 in the morning," Wraggs says.
It was an experience shared by car salesman Blaine Marston of Sylvania Township: "I think one day I had close to 40 calls, and at that point is when I became exasperated," he says.
11 Investigates partnered with WTOL 11's sister stations across the country to examine the extent of the problem.
One of the strategies that investigators from the stations tried was to purchase a phone, activate it, and see how long it would take to begin receiving calls.
After I purchased our phone, it took a little more than 90 minutes to receive my first call. The phone began ringing so often - seven calls in the first two days - that I let the phone go dead. When I later charged it, the phone began ringing within minutes.
INVESTIGATING ROBOCALLS
:
WHO IS CALLING ME?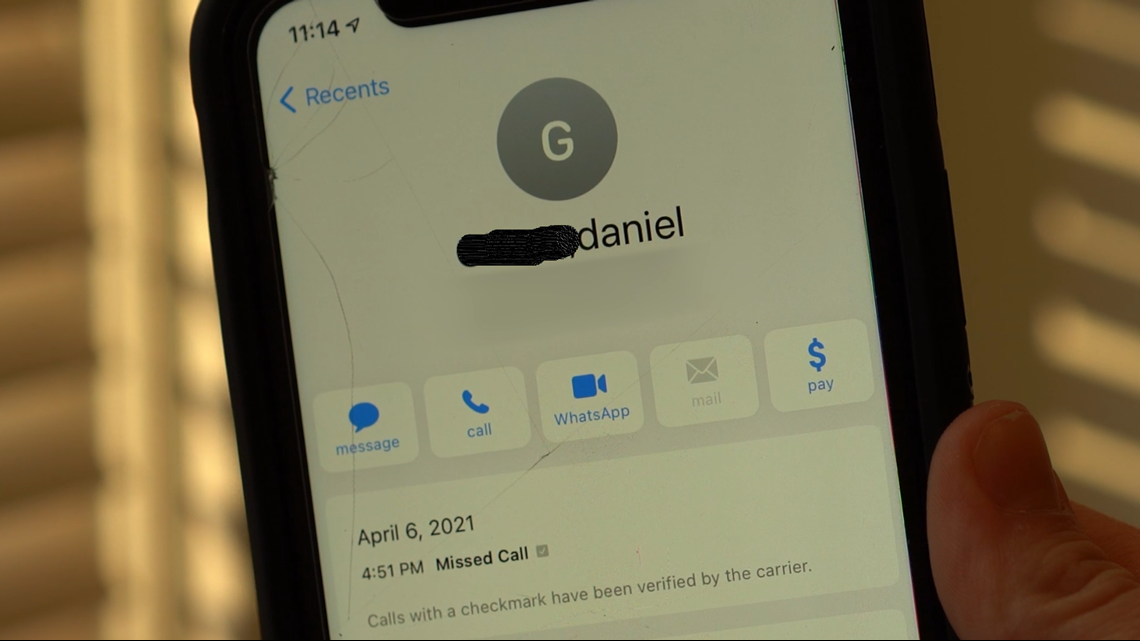 Many of the calls were from the 419 area code, though the caller clearly was not.
"It's not unusual for them to port a number to make you think, 'I should take this number'," says Marston, who says he has many clients with numbers he does not recognize.
It's a technique called Spoofing. As part of our joint investigation, WXIA's Brendan Keefe tracked down Angela Stancik of Ganado, Texas.
Her grandmother, Marjorie Jones, killed herself after being defrauded by a ring operator answering a call from the Washington, D.C., area. She was told the caller was from the government. They were not. They were from Costa Rica.
"They told her that she won a very large cash prize but in order for her to get it, she needed to pay all of the taxes and fees and that it was something she could not share with anyone, she couldn't tell anyone in her family, because they wanted it to be sort of like a Publishers Clearing House surprise," Stancik says. "Then, she was told, it would be a huge celebration with family."
"In her bank account, she had $69. That's all that was left," Stancik says.
INVESTIGATING ROBOCALLS
:
WHAT IS OHIO DOING?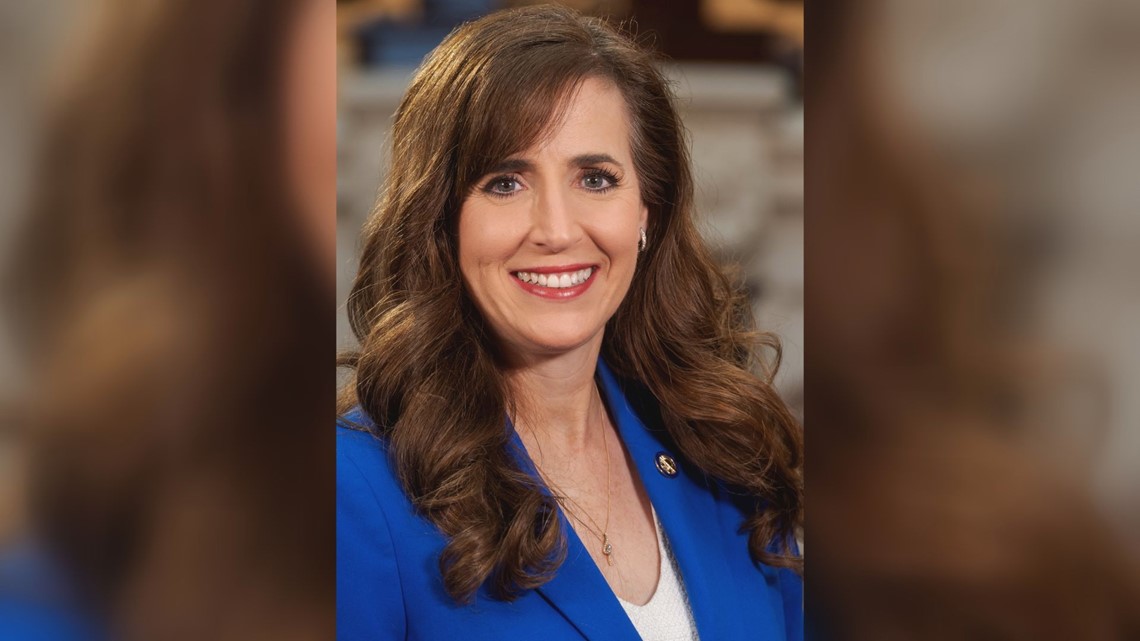 "I've heard from people who say they've received a call from their own number. People call from your own area code with intent to deceive you, to defraud you," Gavarone said.
Under her legislation, each offense is $1,500. It's a fourth-degreee felony if the resident is elderly, disabled, or a member of the military.
"I got a call from someone not too long ago to say that my Apple order didn't go through right. I'm thinking, 'What?' So I called Apple and they are like, 'No, that's a scam,'" the senator said.
INVESTIGATING ROBOCALLS
:
WHAT CAN I DO?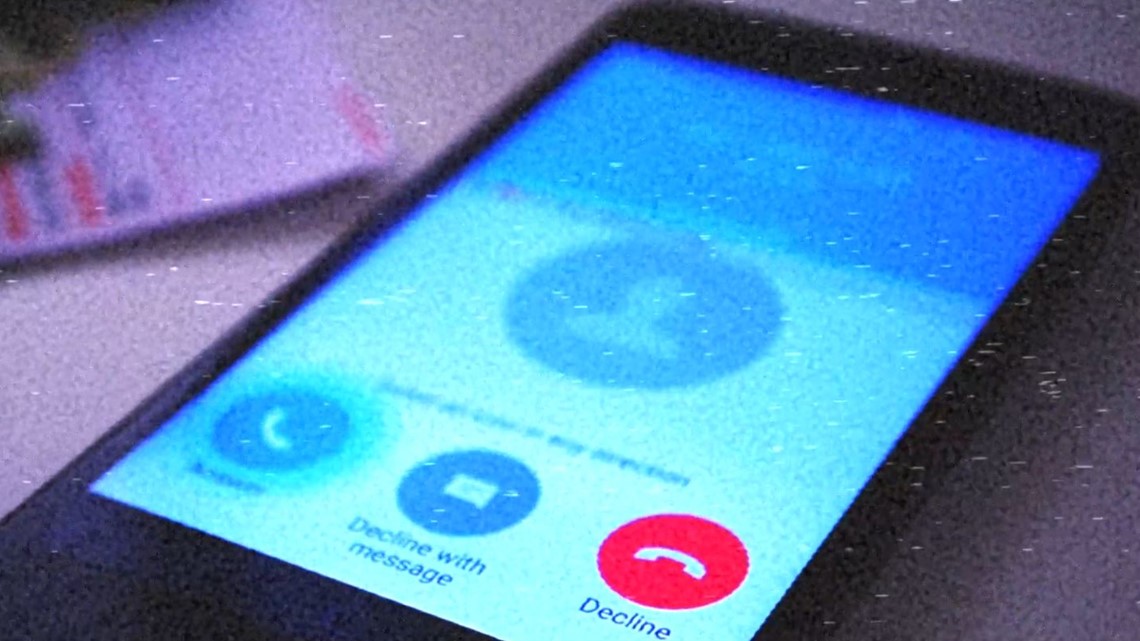 But what can be done to avoid crafty scammers? Attorney General Yost offers several ideas.
"Our recommendation is to not pick up. If they need to talk to you, they will leave a message."
He says many people don't realize that if they try to engage with telemarketers, it actually opens them up to more calls because they are identified as a "live" line.
"We recommend that you do use the Do Not Call registry," Yost says, admitting that it's not perfect, but "it helps some."
Or even try one of several apps on the market, such as Hiya, Mr. Number, and Robokiller or Nomorobo. Some of these apps have cost attached; for example Nomorobo is about $2 a month.
"For those interested in that, I recommend they do some research," Yost said.
Consumer Reports says the anti-robocall tools provided by your mobile carrier might be an even better option. These tools
If you want to strictly limit what calls come to your phone, there are steps you can take. Keep in mind, though, you'll need to update your contact list often so you don't miss important calls.
For iPhones with iOS 13 or later, go to Settings (the gray gear icon), Phone (the green handset icon), then scroll down and tap "Silence Unknown Callers," and turn on the feature.
For Android, tap the phone icon usually found at the bottom of your home screen. At the top right corner of the screen, tap the three dots, Settings, then Blocked Numbers. Enable "Block Calls From Unidentified Callers" by tapping the toggle switch on the right.
Depending on your phone and carrier, Consumer Reports says you might have to manually activate the call-blocking services.
INVESTIGATING ROBOCALLS
:
SEE WHO'S CALLING, TRACK CALLS
If you want to see for yourself who is calling your phone, check out the reverse phone number look-up below. Just put in the number from a caller and see what information has been reported to YouMail about it.
And you can also track robocalls in your area. See how many robocalls are made to an area (by ZIP code, area code or state), what type of calls they are, and top robocalls to those areas by accessing this database:
Ohio AG Yost says his goal is holding not only shadowy businesses accountable but also the fringe providers that allow them to operate.
"We are trying a different game than Whack a Mole. We're going after the holes that the moles hide in."