'This problem is way, way bigger than we ever imagined' - 11 Investigates: Vaping in NW Ohio schools
Following the investigation, Gov. DeWine says educators need to do a better job tracking vaping data.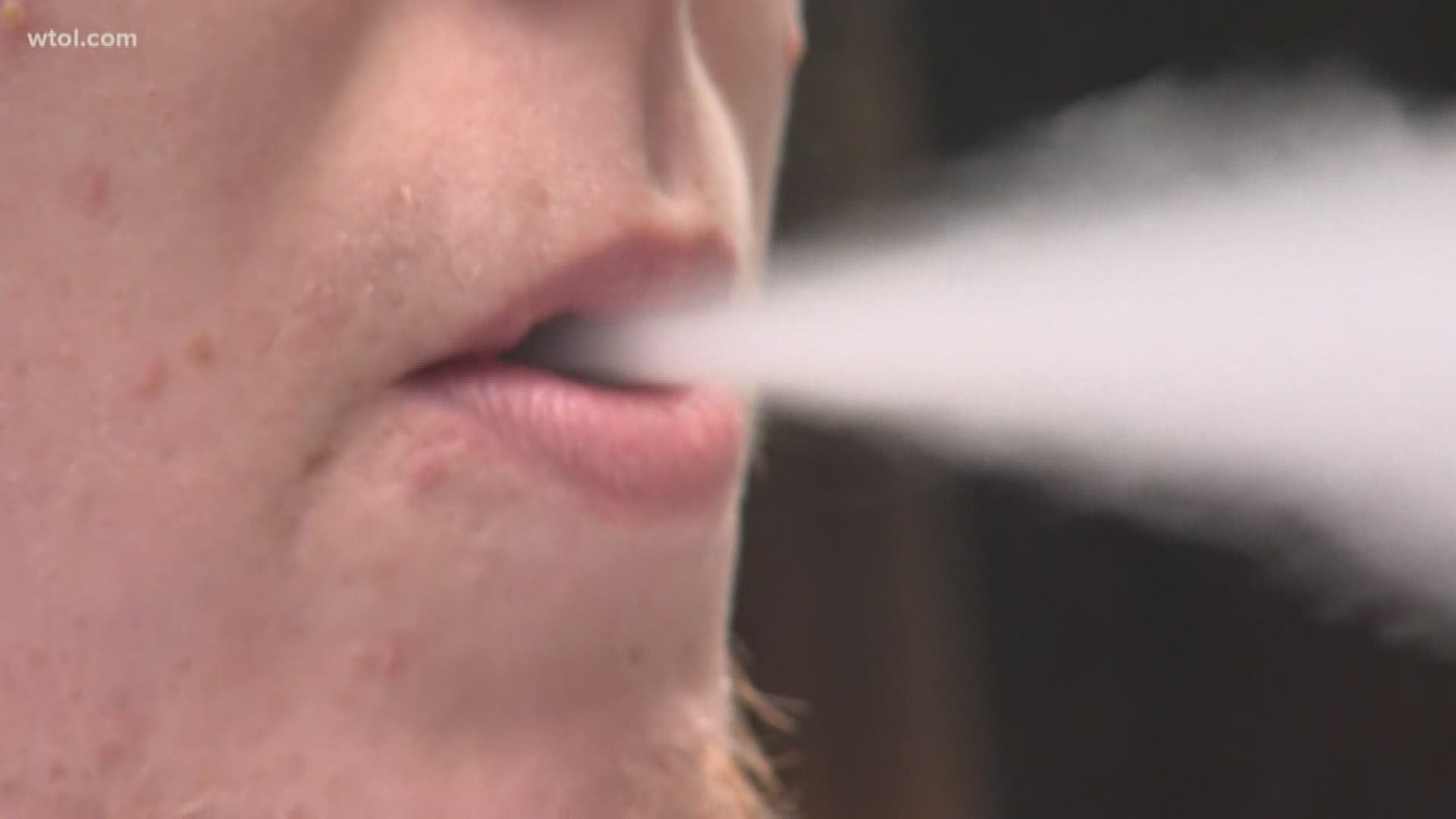 A joint investigation between WTOL, WBNS in Columbus, and WKYC in Cleveland reveals that vaping has exploded in Ohio's public school districts.
Investigative teams from the three TEGNA sister stations partnered to request public records from Ohio's 610 districts for the number of vaping-related events during the past three school years. In the 2016-2017 school year, there were 773 incidents reported to us. The numbers soared to 6,400 in the last school year.
In northwest Ohio, 11 Investigates submitted public records requests to 116 districts: 92 provided vaping data, 9 did not respond, 11 combined vaping and smoking incidents, and four other districts refused to provide any data.
Of those that gave vaping-only data, the numbers were jarring. Three years ago, there were only 172 incidents, but the number was 1,108 last year.
Ohio statute requires districts to submit smoking-related incidents. It does not, however, require vaping and tobacco to be separated. But following the release of data from our joint investigation, Gov. Mike DeWine said educators need to do a better job of tracking vaping data.
"Governor DeWine will work with State Superintendent Paolo DeMaria and the state board to encourage better data collection and youth vaping and hopes the board will change its policy to capture specific information about vaping disciplinary issues at Ohio schools," said Eve Mueller, DeWine's deputy director of communications. "In addition, he will ask ODE to consider surveying schools to gather facts about vaping incidents to provide a current snapshot of the data."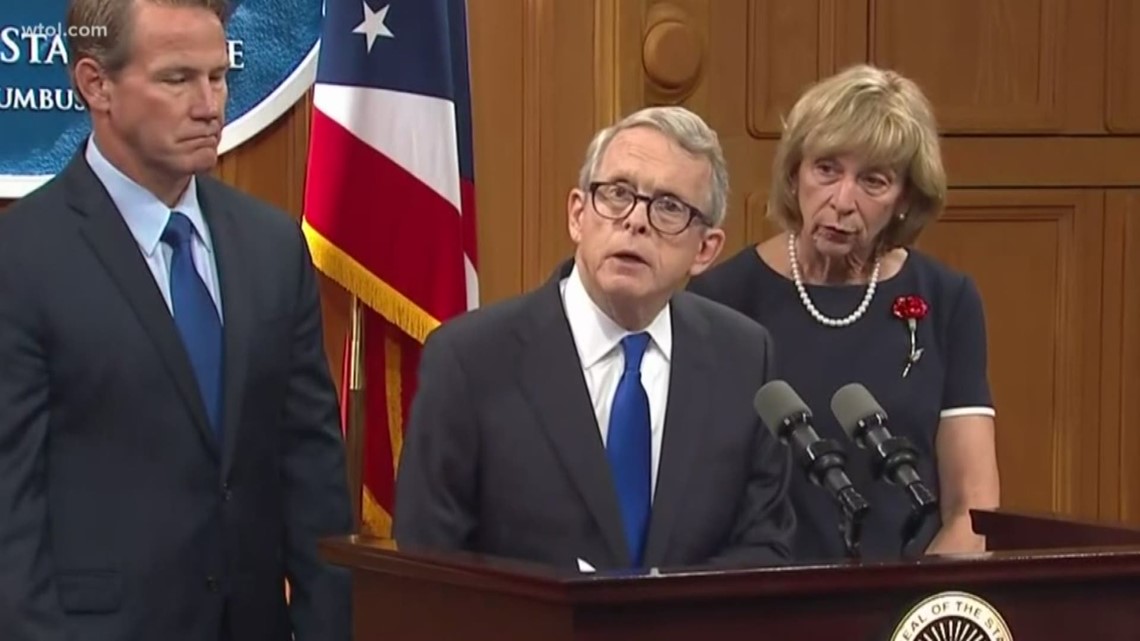 The Ohio Department of Education said it agrees with the governor and that it is considering its own statewide survey of districts.
"I think you did a great job reporting this and coming up with this information," Mandy Minick, the ODE's press secretary, told WBNS' Bennett Haeberle. "It's helpful and it's sparking a lot of discussion."
Chapter 1
:
A Growing Health Crisis
In the days after the numbers were reported, a 17-year-old boy received a double lung transplant because of scarring on his lungs blamed on vaping.
"This is an evil that I haven't faced before," Dr. Hassan Nemeh, a thoracic specialist at Henry Ford Health System, said during a news conference after the surgery.
According to government tracking, more than 2,000 people have now been sickened by vaping and at least 40 people have died. The average age, according to the data, is in the low-20s.
"A year and a half ago, I was ready to retire, since we had so few referrals for tobacco," said Holly Kowalczk of St. Luke's Hospital's Nicotine Independence Center. "The national smoking rates were between 9 and 11 percent, so I thought it was time to retire, but then vaping happened."
Kowalczk has worked with students as young as elementary school-aged, she said. In the local data collected by 11 Investigates, multiple schools reported incidents with younger students. Oregon reported two incidents at Eisenhower Intermediate and 19 at Fassett Junior High over the three-year period. In Spencerville Local in Allen County, 13 middle school students were disciplined.
"Students will vape in restrooms, in classrooms, going down the hall," Kowalczk said. "It's very hard for the administration to detect. This problem is way, way bigger than we ever imagined."
A handful of local districts are purchasing or considering the purchase of vape detectors. Springfield is expected to purchase vape detectors at some point next year.
"We have great kids, but great kids sometimes do the wrong thing," Superintendent Matt Geha told WTOL. "We want to do whatever we can to prevent that first time."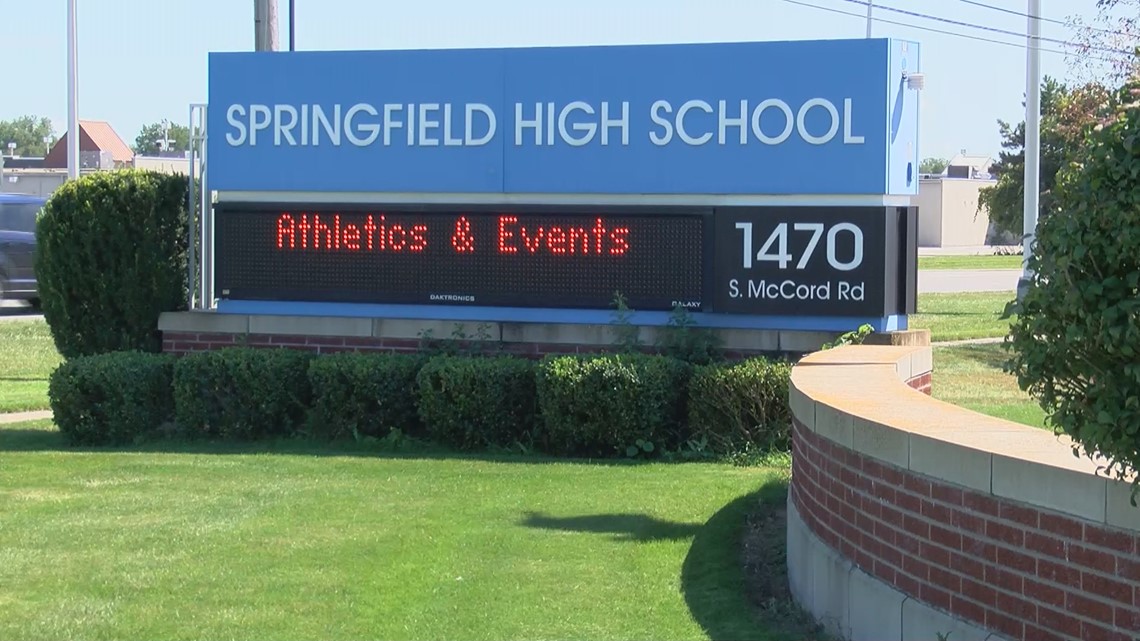 Chapter 2
:
Trying to Get a Handle on the Risk
Scientists are scrambling to determine the long-term dangers of vaping. E-cigarettes were originally marketed about 15 years ago as a way to stop smoking, but there is little evidence that has happened in large numbers.
Teens are a crucial demographic in the national health debate. Multiple studies have shown that if a person does not smoke before the age of 21, then that person has as much as a 95 percent chance of never smoking.
In 2015, the CDC reported that teen smoking rates were at 10.8 percent, the lowest point since the National Youth Risk Behavior Survey began tracking the numbers in 1991. However, vaping numbers hit 24 percent that year. Little is known about the long-term effects.
And now teen vaping rates have grown to nearly 30 percent of high schoolers and more than 10 percent of middle schoolers, according to a new study published in the Journal of the American Medical Association.
With vaping products delivering three times as much nicotine as a cigarette, the risk of addiction is high. And scientists now believe that youths are at a greater risk of damage to their lungs because their lungs are not completely developed and because of the increasing popularity of games involving vaping.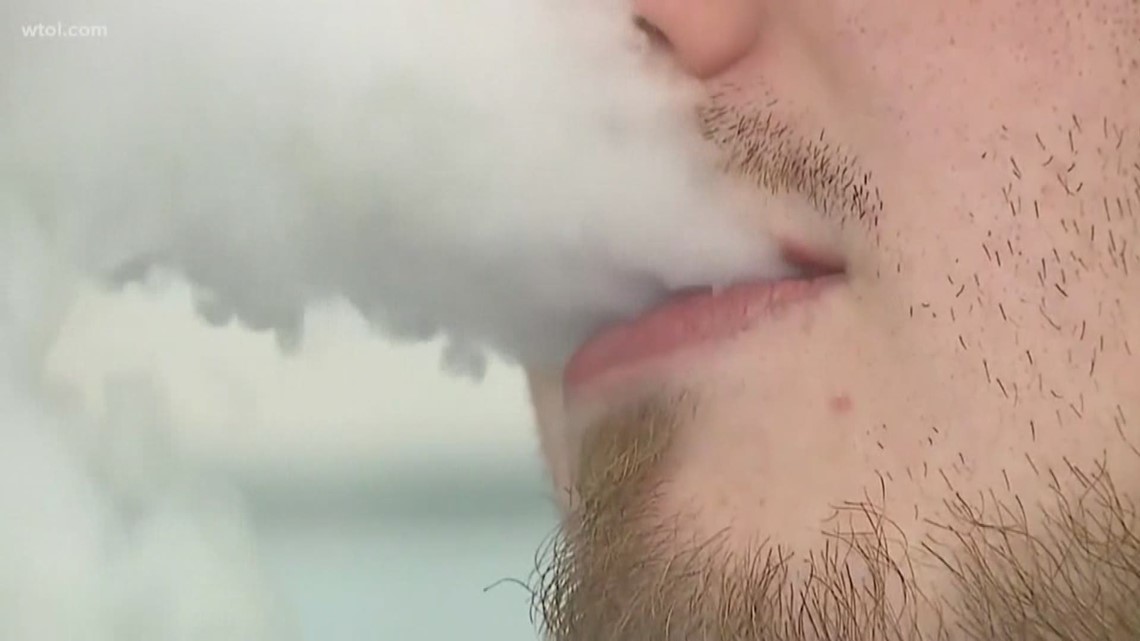 "They play games called 'Cloud Chasing.' They take in a tremendous amount of nicotine and inhale it very deeply," said Eddie Kutcher of St. Luke's nicotine center. "The more they can take into their lungs, the more they can blow out and the more tricks they can perform."
Ohio State professor Loren Wold has been using adolescent mice to mimic the effects on adolescents. While the lungs of adult mice were largely unchanged after being repeatedly exposed to vapor, the lungs of the young mice were severely damaged.
"We see a significant increase in several markers of cardiovascular dysfunction … quite early on in exposure," Wold said.
Another concern is the increasing popularity in the vaping of marijuana and THC. Those products often contain Vitamin E acetate oils. The Centers for Disease Control and Prevention has warned about a possible link between vaping illnesses and the oil.
Vitamin E oil is an almost glue-like, viscous oil that can be used as a moisturizer and even to speed the healing of skin wounds. But researchers believe it can be hazardous when vaporized.
"Vitamin E is almost solid, but when heated it up it becomes a vapor," Kutcher said. "It's then taken into the lung as a vapor then exhaled. What isn't exhaled remains in the lungs. Imagine doing this 100 times a day. All that vitamin E settles in the lungs."
Kutcher believes the sticky oil draws in contaminants once vaporized, and those contaminants are then trapped in the lungs, leading to infections.
Chapter 3
:
A Push for Teen Vaping Numbers
Prior to our joint investigation, there was no comprehensive data for vaping incidents in Ohio school districts.
After initially receiving data from a handful of school districts within days of filing our public records requests, numerous districts responded with the identical email, saying that the district was not required to create a record to fulfill a request. Under Ohio Public Records law, that is true. Since many districts do not separate smoking and vaping, technically those districts would be "creating a record."
One superintendent confided in confidentiality that the form letter was from shared counsel who recommended the response.
Once the intention of our survey - to get the first comprehensive numbers on the problem - was made known in an additional email, most districts complied. However, four districts still refused to provide numbers: Wapakoneta City in Auglaize County, Hicksville Exempted Village in Defiance County, Evergreen Local in Fulton County, and Fort Recovery Local in Mercer County.
Toledo Public Schools was cooperative in releasing its numbers, but it was one of the districts that responded with numbers that did not separate smoking tobacco from vaping incidents. However, Dr. Michelle Pelz, executive director of people placement and child adjustment services for Toledo Public Schools, said the district was proactive a couple of years ago and updates its code of conduct to include vaping. It is now listed as a Level 1 infraction.
"We do have an incidence track for tobacco/smoking, but we never broke them out specifically - was it smoking? Was it vaping?"
With the new focus from the governor and Department of Education, it could soon be a requirement of all districts. The attention is welcome news to Kowalczk.
"Everyone is trying to wrap their head around how big the problem has become, how quickly it has become a problem and how much. Way, way bigger than we ever imagined," Kowalczk said, before later adding. "Many young people are going to live the rest of their lives with very serious lung issues."