Juvenile sentencing reform results in pain for families
Ohio and other states have reacted to recent Supreme Court precedents and abolished life without parole for juveniles. Families affected by the crimes speak out.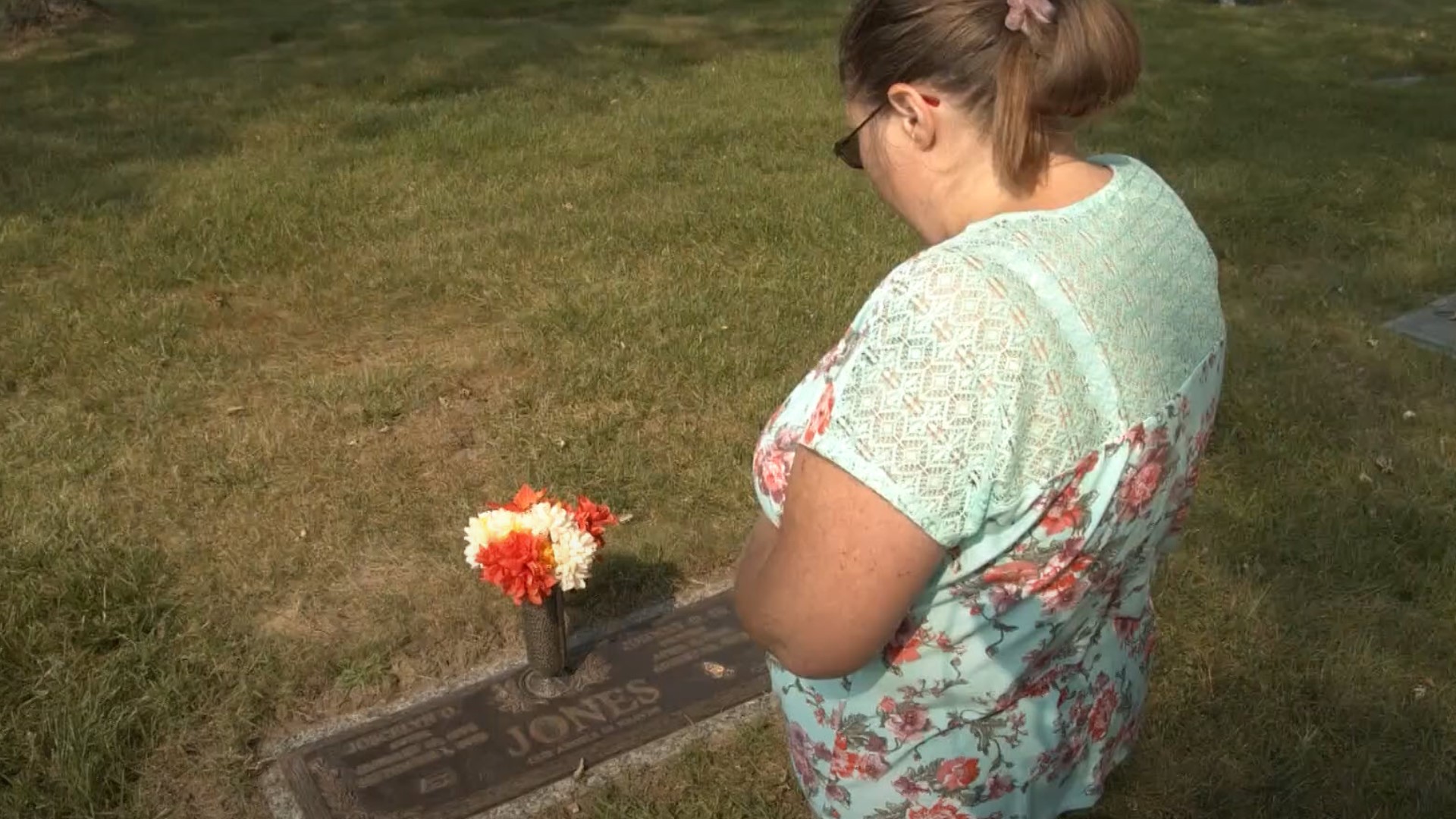 Just after sunrise on Aug. 10, 2015, Josianne Thomas awoke to screams from her 14-year-old son, Johnny.
"He was yelling, 'Get off of me, leave me alone.' And I thought maybe Joscelyn was just messing with him," Thomas said.
Johnny's 16-year-old sister was not messing with him. Her ex-boyfriend, Devonte Brown, had broken into the west Toledo home, attacked Johnny in his bedroom and stabbed him dozens of times, killing him.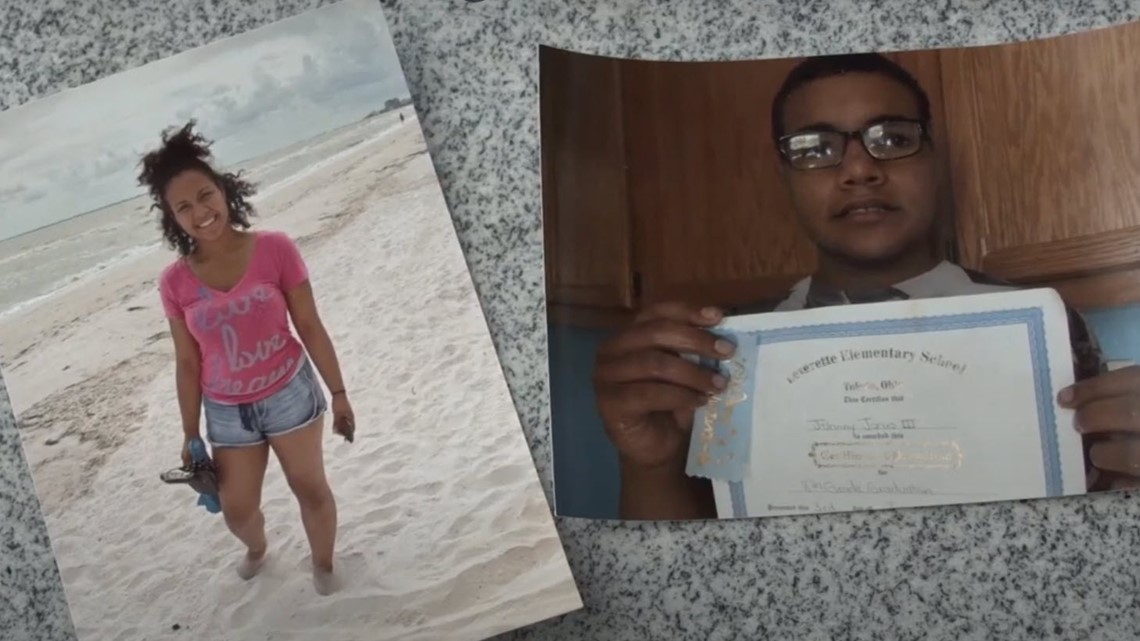 He then appeared at the foot of Thomas' bed, with an 8-inch blade. Her 3-year-old twin daughters pressed against her.
As he began stabbing her, she cried out, "Why Devonte? I love you."
Thomas tells the story with a cold recollection, an occasional quiver of emotion in her voice.
"He just said, 'I won't hurt the babies.'"
He did not hurt the twins. But Johnny was dead when police arrived.
Joscelyn was raped, stabbed multiple times and later died at the hospital where Brown dropped her off.
Josianne was stabbed 17 times, played dead, and somehow survived to tell the story alongside her children's gravesite at Ottawa Hills Memorial Park.
"It's hard to come here," she says. "It's very hard."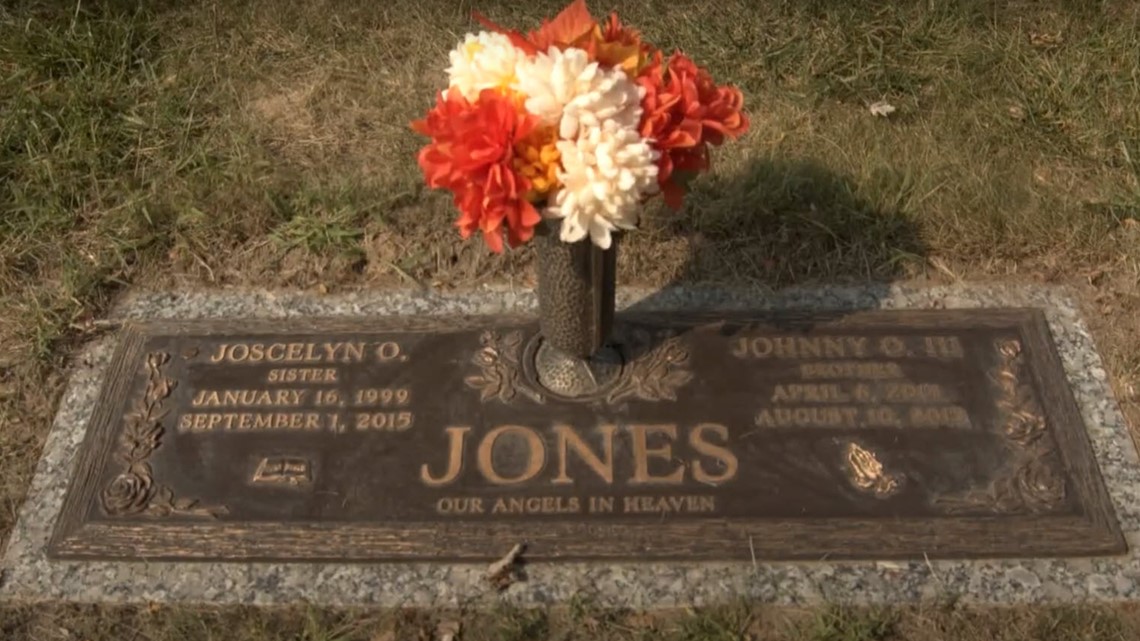 SB 256
:
Senate Bill 256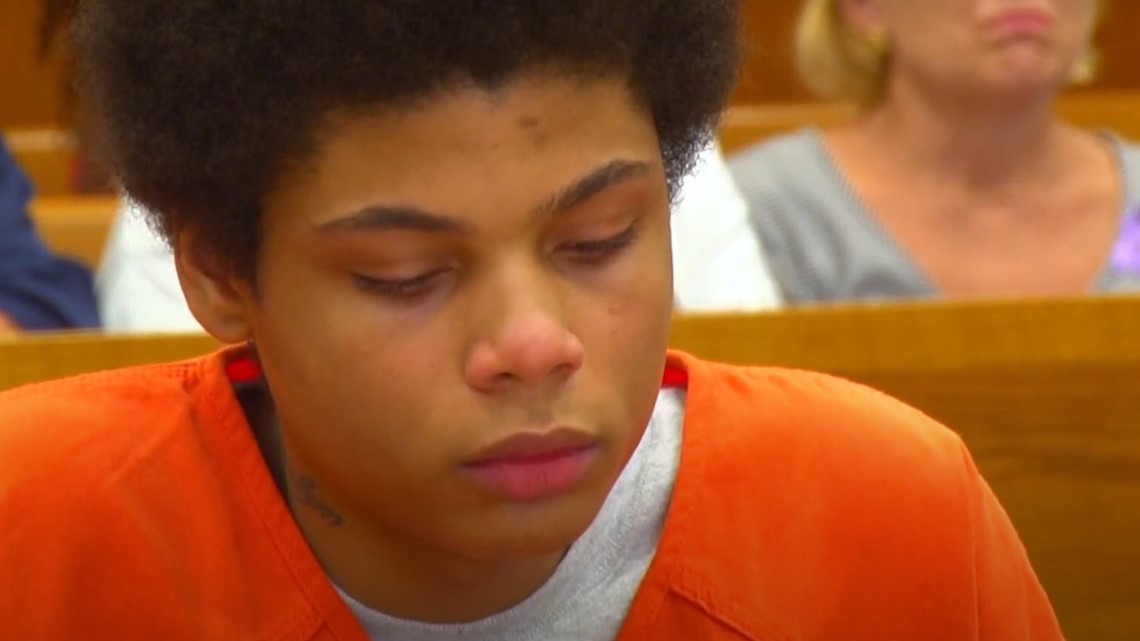 In 2016, Brown, who was 16 at the time of the attack, was found guilty of the two murders and attempted killing of Josianne. He was sentenced to life in prison with no chance of parole.
Since then, the U.S. Supreme Court has issued two decisions, saying that juveniles should be treated differently in sentencing. Close to 30 states have now banned life sentences without the chance of parole for juveniles.
Ohio became one of those states when Gov. Mike DeWine signed Senate Bill 256 into law in January.
Mandates parole hearings for juvenile offenders with life sentences
Abolishes life without parole for juveniles, and
Forces the parole board to consider the person's age at the time of the crime.
Depending on the crime, inmates sentenced to life without a chance of parole now must serve at least 18 years before being eligible for a parole hearing, and those hearings will be required every five years.
But dozens of people will be affected, including Tyler Miller, who stabbed Amonie Ervin to death in Perrysburg in 2019. He now will receive a parole hearing in 2045.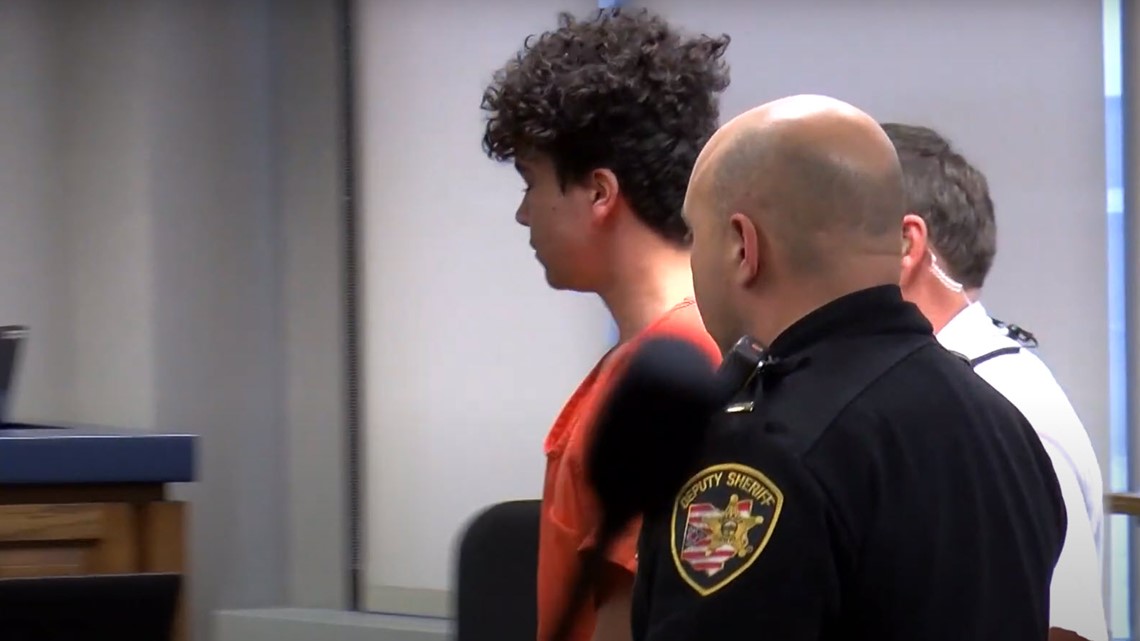 Brown would have been affected, but he killed himself in jail in February, two months before the law took effect.
"The bill, as it is passed, does not exclude and simply wash the record. There is still accountability there," said State Rep. Haraz Ghanbari (R., Perrysburg). "This bill does not automatically grant release from prison. There's still a process in which they have to go through. And that process is also going to involve victim impact statements from family, friends and others who were impacted by such a crime like taking the life of someone else."

Fighting for Change
:
Fighting for Change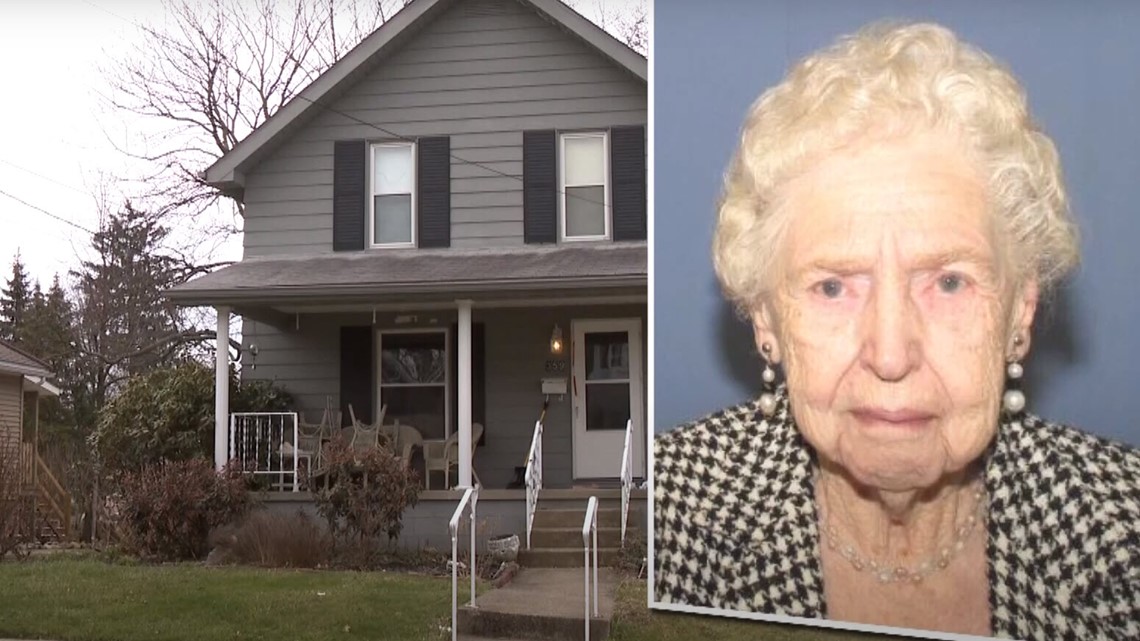 In April 2018, 98-year-old Margaret Douglas was found dead inside the closet of her Wadsworth home.
It later was determined that she had been strangled.
Weeks later, a video of the killing and sexual abuse was found on the phone of 17-year-old Gavon Ramsay, a neighbor who was convicted of the heinous crime and sentenced to life in prison with no chance of parole.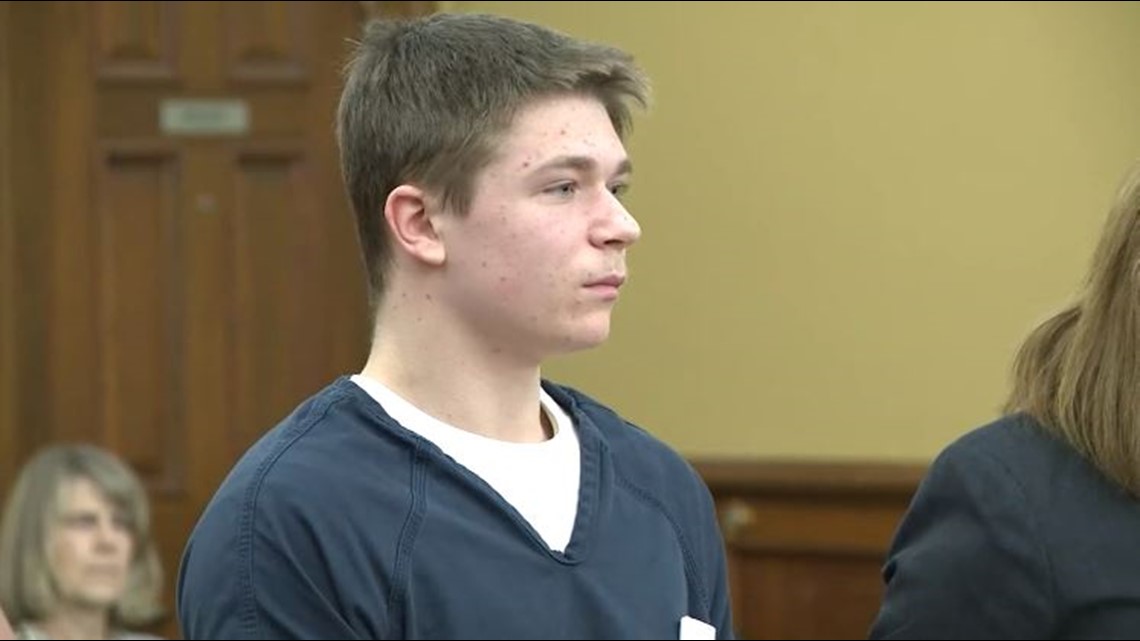 "He was meticulous in it. Investigators didn't find any DNA in the house, like no hair, no semen - nothing in the house. He was very meticulous very careful, and he knew exactly what he was doing," Patricia Sacco, a great-niece, said.
Sacco delivered a victim's impact statement for her family.
"That was one of the most stressful days of my life, just because he was sitting right next to me when I had to do that," she said. "My mindset was that this man is going to see my face. He's going to hear exactly hear what I'm saying as I'm saying it. Maybe he'll be released in 40 years and he's gonna come after me.
"So that was the most stressful part, being afraid for my personal safety that if I do say something that upsets him, he's gonna have a face and a name to go with it and come after me when he gets out," she said.
She was relieved to learn that he would never get out ... until the passage of Senate Bill 256. Ramsay is now scheduled for an initial parole hearing in February 2043.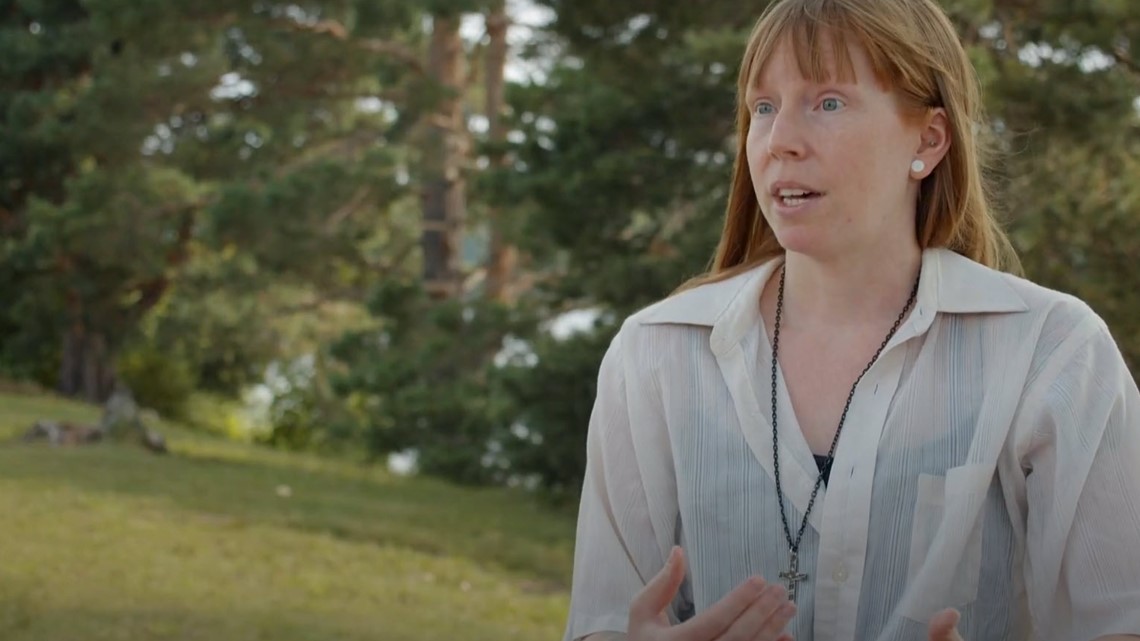 Sacco has helped form the Coalition for Safety and Fairness. She doesn't want to throw away the key for all juvenile offenders, but she believes judges should be able to have discretion in their sentencing. She says some juveniles, like Ramsay, are just different and should never get out. She says he spent more than two hours in the home and had plans to replicate the crime against others.
"We're trying to find a middle ground where, essentially, the judges in each case have to look at the specific nature - What did they do? What was their mindset when they did it? Did mitigating factors of youth affect their decisions, or did they not affect their decisions?" she said.
Irredeemable Youth?
:
Irredeemable Youth?
State Sen. Theresa Gavarone (R., Bowling Green) said she has met with a group about the legislation and is willing to consider any legislation that arises, but she has seen nothing yet.
For Josianne Thomas, she wants changes. After Brown stabbed her multiple times, he left the room and she crawled into her son's room. At some point, Brown returned and stabbed her several more times.
"I knew I was going to die."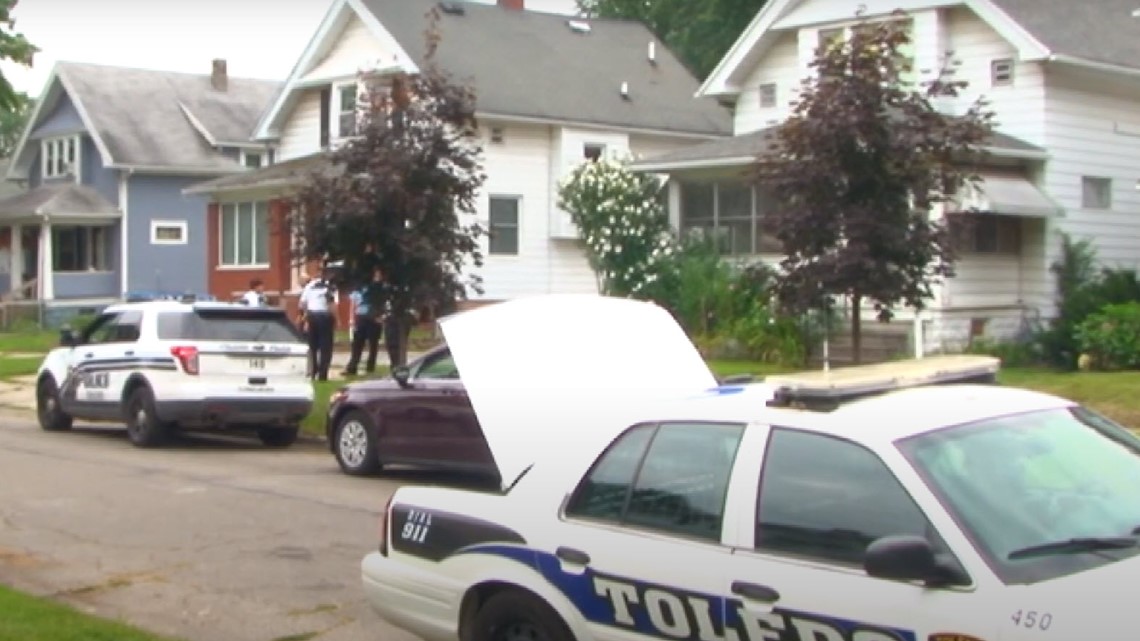 She wants changes to the law. She said Brown planned the break-in, cutting holes in screens. And she stared into his eyes and knew there was something different about him, and not because he was a juvenile.
"He knew what he was doing. He knew he was hurting me."
On Oct. 15, the Ohio Department of Corrections provided a list to WTOL 11 of individuals scheduled for first hearings through the end of the calendar year 2021:
Sean Gordon - Jan. 1, 2022
Jon Saulnier - Jan. 1, 2022
Chaz Bunch - Jan. 1, 2022
Maynard Nuckols Jr. - Feb. 1, 2022
Anthony Curry - Dec. 1, 2021
Devaughn Jackson - Dec. 1, 2021
David Michael - Dec. 1, 2021
Clarence Nottingham - Dec. 1, 2021
Robert Sheets - Dec. 1, 2021
Jason Holmes - Dec. 1, 2021
Clarence Coleman - Dec. 1, 2021
Arthur Gordon - Jan. 1, 2022
Tony Hughes - Jan. 1, 2022
Mincey Meece - Jan. 1, 2022
Anthony Coates - Jan. 1, 2022
Johnnie Jordan - Jan. 1, 2022
Leroy Lavar Anderson - Feb. 1, 2022
Jemmie Whisenant - Feb. 1, 2022
Giovanni Saddler - Feb. 1, 2022
Jody Barker - Feb. 1, 2022
Laura Jeannie Taylor - Feb. 1, 2022
There are 220 additional people subject to parole board hearings or review.