11 Investigates: Justice at any cost? Only if you can pay for it.
After our investigation uncovered some attorneys are limited on how much time and they can spend on poorer clients, Lucas County is working to make changes.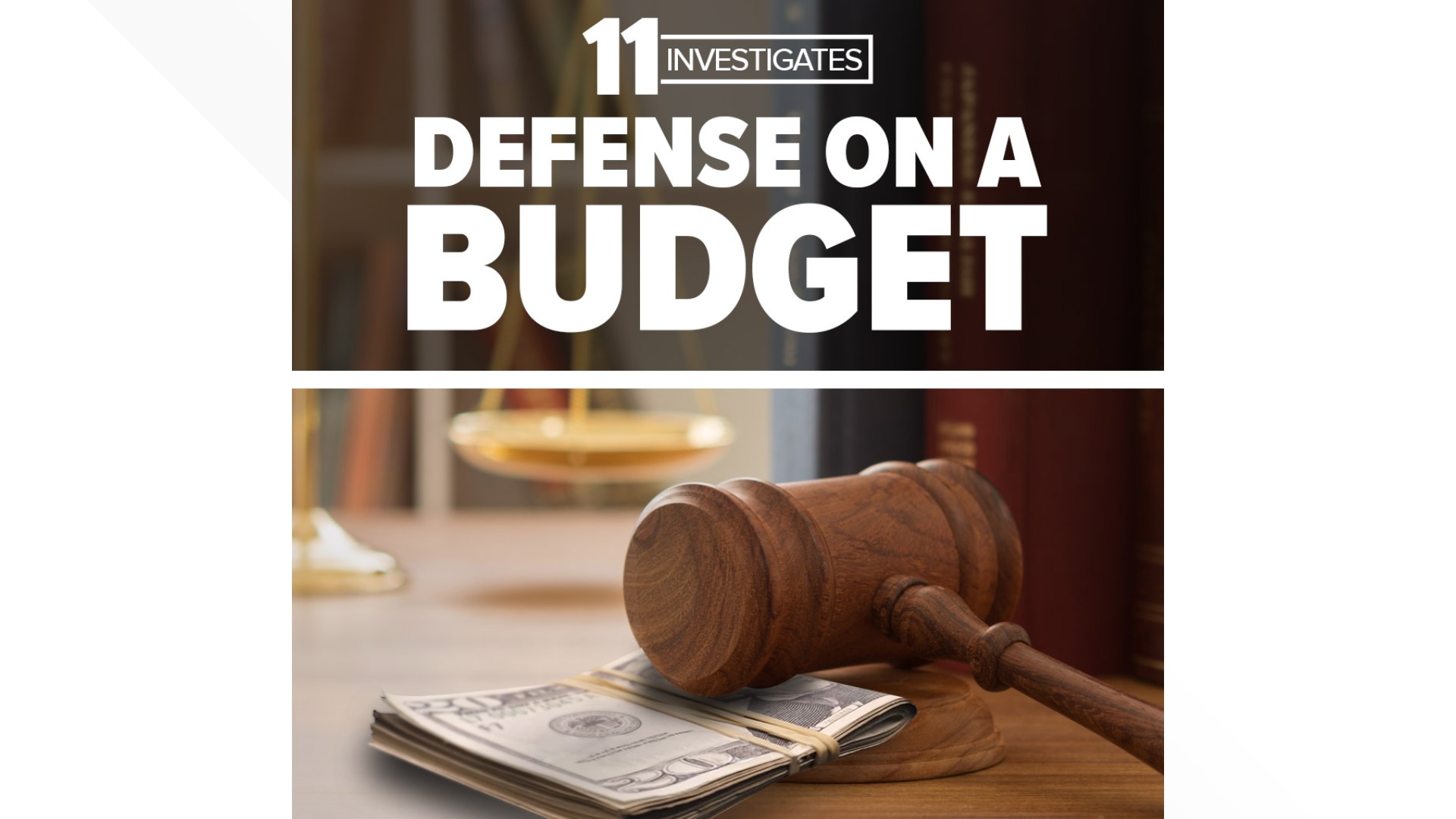 Update 12/20/19: After our initial investigation, Lucas County is working to adjust its appointed counsel rates for the beginning of 2020. A WTOL investigation found that Lucas County had among the lowest rates in the state of Ohio for attorneys appointed to poorer defendants. Those attorneys are also limited on how much they can spend on a case. Lead investigator Brian Dugger spoke with multiple court officials. They say a work group will soon meet to set hourly rates and caps that will be in the upper tier of Ohio's 88 counties. Our 11 Investigates team will continue to follow this story as it develops. Our full investigation is below.
________________________________________________________________
"I feel as though they didn't represent her at all. They aren't going to work that hard to get her out of anything at that price, whether she was innocent or guilty." - Antonia Martinez, mother of Courtnie Lykans
In April, Toledoan Courtnie Lykans agreed to plead guilty to a third-degree felony child endangerment charge.
The plea came with the assurance that prosecutors would not pursue the maximum prison sentence. But it also came with a price. She gave up her right to a trial and will still spend two years in prison.
"It was heart-breaking," said her mother, Antonia Martinez. "You think that this just doesn't happen to you. It was devastating."
As she talked, Martinez flipped through a binder filled with legal records from the case. She stopped on a page that contained the summary of charges that Lykans' court-appointed attorney submitted to Lucas County for payment. The attorney billed a total of $1,250.
While discussing the case, Martinez shook her head. Prior to the trial, she reached out to a private practice attorney who wanted $60,000 up front to defend her daughter.
Instead, Lykans was appointed an attorney. A cap prevented that attorney from working more than 25 hours on the case.
"I feel as though they didn't represent her at all," Martinez said. "They aren't going to work that hard to get her out of anything at that price, whether she was innocent or guilty."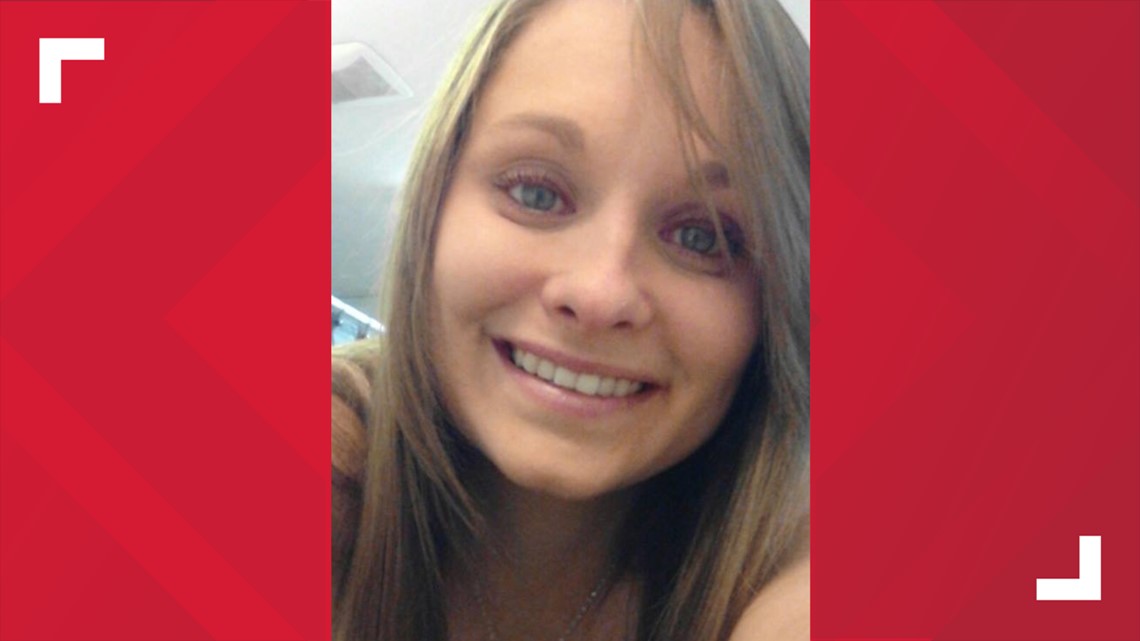 Chapter 1
:
Court-appointed Counsel Caps
"You blow through that cap pretty quickly. If you spend 20 hours on a case, you are already at $1,000. If I put 20 hours into a case, I'm not doing my job." - Toledo attorney Jeffrey Crowther
It is one of the judicial system's dirtiest little secrets: Attorneys for poor clients are limited as far as how much time and money they can spend on a case.
In Lucas County courts, roughly one-third of indigent defendants are appointed counsel from the local public defenders office. Those attorneys work on salary and can pretty much spend as much time as needed on a case. However, two-thirds of poor defendants will be appointed counsel from a private practice. Those attorneys must operate under county-imposed caps on cases ranging from minor misdemeanors to aggravated murder.
"You blow through that cap pretty quickly. If you spend 20 hours on a case, you are already at $1,000. If I put 20 hours into a case, I'm not doing my job," said Toledo attorney Jeffrey Crowther.
County commissioners in all Ohio counties are responsible for setting appointed counsel schedules, which include caps on various criminal charges and also hourly rates. In Lucas County, Crowther and other attorneys who take assigned cases are paid $50 an hour. But the caps they work under are among the lowest in the state.
11 Investigates pulled appointed counsel schedules for all 88 counties. In comparing the limits that attorneys can bill for aggravated murder, the difference between counties was dramatic. In Seneca County, the cap for an individual lawyer handling an aggravated murder case is $3,500. In 10 other counties, that limit is $15,000. Lucas County is second-lowest at $4,000.
Appointed counsel schedules for all 88 counties
"I think we need to remember that the vast majority of these cases are covered by the public defenders office, where we pay $3 million a year. It is important to remember the level of experience those attorneys have and that they are working on a salary. They can spend as much time as they want on a case," Lucas County Commissioner Gary Byers said.
But Sean McNulty of the Toledo Legal Aid Society, Crowther, and a local judge who did not want to be named all agreed that two-thirds of appointed cases go to private attorneys who are subject to the caps and that most of the murder cases go to those attorneys because of experience levels.
Lucas County Assigned Counsel Fee Schedule
In Seneca County, Seneca County Commissioner Shayne Thomas also tried to make the same argument that there is no concern about the caps and that defendants get a robust defense.
"We have really good attorneys in town. We are blessed to have a strong bar association with good people who are willing to defend folks," Thomas said. "Some of the best attorneys in town take indigent counsel jobs."
However, James Fruth, the president of the Seneca County Bar Association, said he no longer takes appointed cases, mostly because of the caps, and that many appointed lawyers drive more than an hour to take those cases.
"This is an issue. We don't have attorneys here," Fruth said. "They are retiring and dying. Lawyers are not moving to Seneca County."
Chapter 2
:
A Money Problem
For years, cities and counties have dealt with the loss of millions of dollars because of cutbacks in local government funding and because of the change in the Medicaid managed-care organization (MCO) tax. When an appointed attorney from a private practice handles a case, that attorney provides the county an accounting of hours and a final bill. The auditor then pays that bill out of the county's general fund and applies for reimbursement from the state's Indigent Defense Fund.
"These are difficult budget times for the county because of the MCO taxes and local government funds," Byers said.
But as a former prosecutor and judge, he said he understands the need for effective representation and said he is willing to work with the courts on adjusting the caps if the judges agree.
"It's important to provide the appropriate payment for representation," Byers said. "I personally think as an individual that this is something we need to look at."
Chapter 3
:
Governor DeWine Steps Up
Prior to Oct. 16, counties were being reimbursed roughly 42 percent for appointed counsel charges. But that has changed dramatically. In the summer, Gov. Mike DeWine, a former prosecutor, led the charge to beef up the Indigent Defense Fund. The General Assembly agreed and allocated nearly $60 million in the fund for fiscal year 2020 (July 1, 2019-June 30, 2020) and $95 million more next year.
What that means is that the influx of funding could push reimbursement rates to 70 percent. Next year, the percentage should be about 90.
Because of the increased reimbursement, the Office of the Ohio Public Defender now recommends that counties pay appointed counsel $75 an hour and adjust caps on various charges. For example, the state recommends a cap of $15,000 for aggravated murder. Ten counties have adjusted their schedules in recent months because of the boosted funding.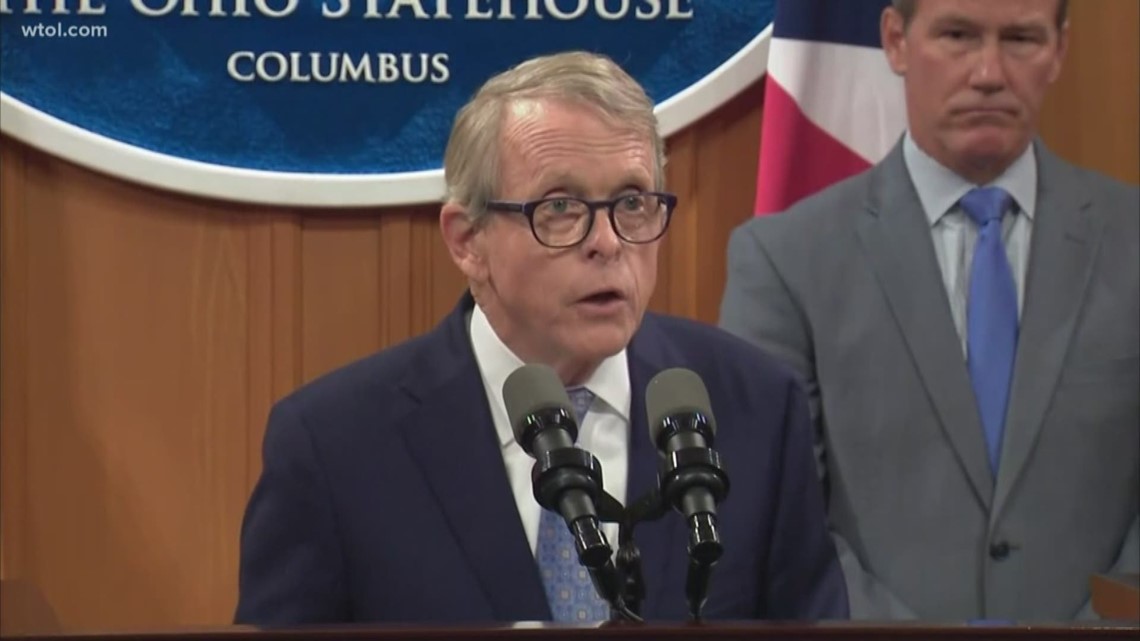 Based on the recommended changes, a defendant in an aggravated murder case would receive 200 hours of representation. Under the current Lucas County schedule, a defendant can receive to receive 80 hours of representation before an attorney bumped up against the cap. In Seneca County, defendants currently can receive about 70 hours.
Crowther said complicated cases require those extra hours.
"There are questions that you've gotta get answered, and you have to go out and do it. If you aren't doing that, you aren't serving your client very well," Crowther said. "There are some cases that you just have to dig in and you are going to blow through the cap real quick, and you are just going to have to eat it. From an ethical standpoint, it just should not be that way.
Attorneys are often faced with a moral and financial dilemma. Does it make sense to keep fighting for a client for free or is it best to limit the investigation and encourage a client to take a plea rather than fight in court?
Despite the increased support from the state, Lucas County and Seneca County commissioners said there are no immediate plans to make changes to the appointed counsel schedules.
Chapter 4
:
Capitalizing on Extraordinary Expenses
One of the arguments used by Byers and Thomas against adjusting schedules is the discretion that judges have in awarding extraordinary expenses for complicated cases that may involve forensics experts or require extensive investigation.
This is true, but it requires an attorney to make a written argument as to why the expenses are necessary, and there is no easy way to tell whether lawyers are choosing to work right up to the cap rather than ask for additional payment.
"As far as raising the cap, we would entertain that if there was a request from judges or there were some complaints about extraordinary fees being denied or limited," Thomas says. "At this point, we have not heard of anyone's representation being curtailed because of the cap."
One lawyer, who asked not to be named, responded to that defense by saying, "Then why bother having a cap?"
Indigent Cases: Billing records for a number of murder and aggravated murder cases in Lucas County.
11 Investigates pulled numerous murder and aggravated murder cases from 2017 and 2018 that involved appointed counsel. Few cases involved extraordinary fees.
Gordon Hutson was accused of fatally shooting Joel Brown Jr., in March 2017. He was charged with murder but eventually entered an Alford plea on Oct. 3, 2017, to reckless homicide. The cap for his case was $3,250, but Judge Gene Zmuda approved extraordinary expenses because of the complexity of the case. The final bill was $7,710.
But few attorneys in murder or aggravated murder cases even asked for extraordinary expenses and most billed between $2,000 and $3,500.
11 Investigates has spent months digging into the 1998 murder of Maurice Purifie. In that case, Wayne Braddy and Karl Willis were convicted of aggravated murder. Both men were appointed counsel and the bill for Braddy amounted to only $2,952, including 8.8 hours of investigation, over a five-month period. Braddy is now serving a life sentence.
11 Investigates: Guilty Without Proof
Chapter 5
:
A Multidimensional Issue
The problem with low appointed counsel fees is twofold. It affects defendants and the legal community.
Obviously, it's not far-fetched to assume that an attorney making $75 an hour with a cap of $15,000 would spend more hours on a case than one who is making $40 or $50 an hour and has a cap of $3,500. Crowther said he puts the time in that is necessary but also said that sometimes family members have to do some of the investigation that he would prefer to do.
When asked if a defendant can mount a strong defense in Lucas County under the current caps, Crowther responded: "He can mount an adequate defense, not necessarily a strong one."
Martinez - Courtnie Lykans' mother - identified another concern that Crowther agreed with: Family members are also short-changed in the traumatic process of a criminal proceeding.
"Basically, when I approached her lawyer, she didn't say a whole lot to me. When Courtnie called her, she always seemed too busy," Martinez said.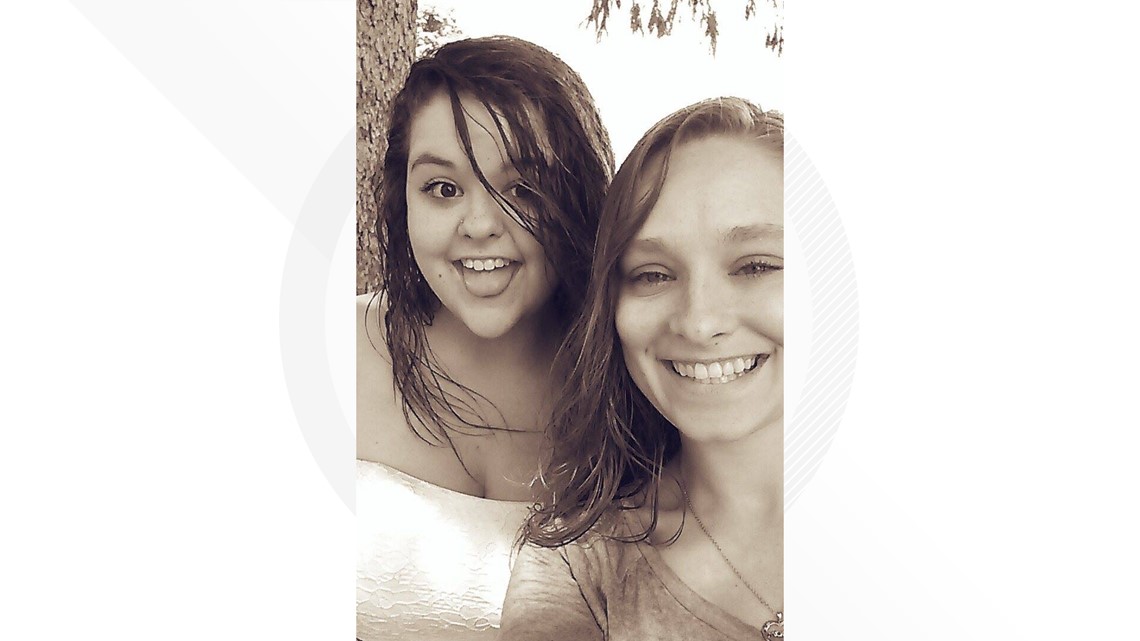 Crowther said family members often feel ignored, but it is difficult to keep families in the loop when hours are limited. He said another concern that should be studied is if appointed lawyers are pushing clients into unwanted plea deals because the cap has already been blown through before a trial date.
"It's not a good thing for the community overall when there is real pressure to get cases resolved short of trial, when it has already gone all the way up to a trial date," Crowther said.
Besides defendants, low pay also puts a strain on the legal community and makes it nearly impossible to draw young, aggressive, talented lawyers.
Law school prices continue to edge upward and student debt is soaring. A study by the American Bar Association said that the overheard cost of operating a private practice is about $67 an hour, meaning young lawyers would have a difficult time making a go of their own firm, particularly while trying to pay off debt. The problem is compounded in Toledo because few judges will assign serious crimes to younger, inexperienced lawyers, and the municipal and common pleas courts have to compete with federal courts, where appointed lawyers can make as much as $148 an hour.
"It's a difficult practice for those younger folks, and if it is fair and necessary to provide more compensation to ensure the right thing is done … well, everyone in the system wants to make sure the right thing is done. This isn't just about convictions. People want justice, whether a judge, prosecutor, or defense attorney," Byers said.
It is a pretty simple solution, according to Crowther.
"The caps need to be increased, as well as bringing up the hourly rate to $75 an hour," Crowther said. "You are not going to see those guys blow through those caps so easily. And if they do it right, what you will see are lawyers walking the real estate and talking to people."
Follow 11 Investigates on YouTube
Talk to 11 Investigates
Is there a story we should investigate? Contact 11 Investigates if you have inside knowledge of corruption, individuals who abuse power, government cover-ups or any other topic so we can hold the powerful accountable. All story tips are confidential - we protect our news sources. Email us directly at 11investigates@wtol.com.