TEMPERANCE (WTOL) - Since an 11 Investigates story on Northbound Hound aired on Thursday night, multiple people have reacted negatively to comments made by the Temperance, Michigan animal shelter's owner, Zachery Keeler.
During a recent visit to the shelter, Keeler admitted that Northbound Hound had a serious parvo outbreak in November, but said the family tried to respond to that outbreak with refunds or medical care.
"In November of 2018, we did have a parvo outbreak. Unfortunately, we had just been in existence since May and that is the first parvo outbreak we experienced," Keeler said. "We own up to it. Unfortunately, a dozen dogs made it out to adoption."
Parvo is a highly contagious gastrointestinal virus that can be deadly to dogs, particularly puppies with low immunity levels.
Sean O'Sullivan of Monroe adopted Bear on October 27 and he was diagnosed with parvo a day later. He said his vet told him that the puppy likely had the virus for at least eight days, meaning he would have had it at the shelter. He said he has spent $3,000 in getting Bear over the virus.
He was angry about Keeler saying that the shelter owned up to the outbreak.
"When I called and spoke with them, they denied having parvo on their property. They even denied that my dog was sick with parvo," O'Sullivan said. "They never once offered to help me financially with medical bills or treatment for this animal."
Julie Tobin of Stockbridge, Michigan, shared with 11 Investigates a Facebook exchange she had with the shelter after adopting a dog the day after Thanksgiving. In the conversation, Tobin asked about parvo because her dog became ill (it was not parvo) and was told "We have not had any of our dogs have parvo. A few dogs came down with it after they left here."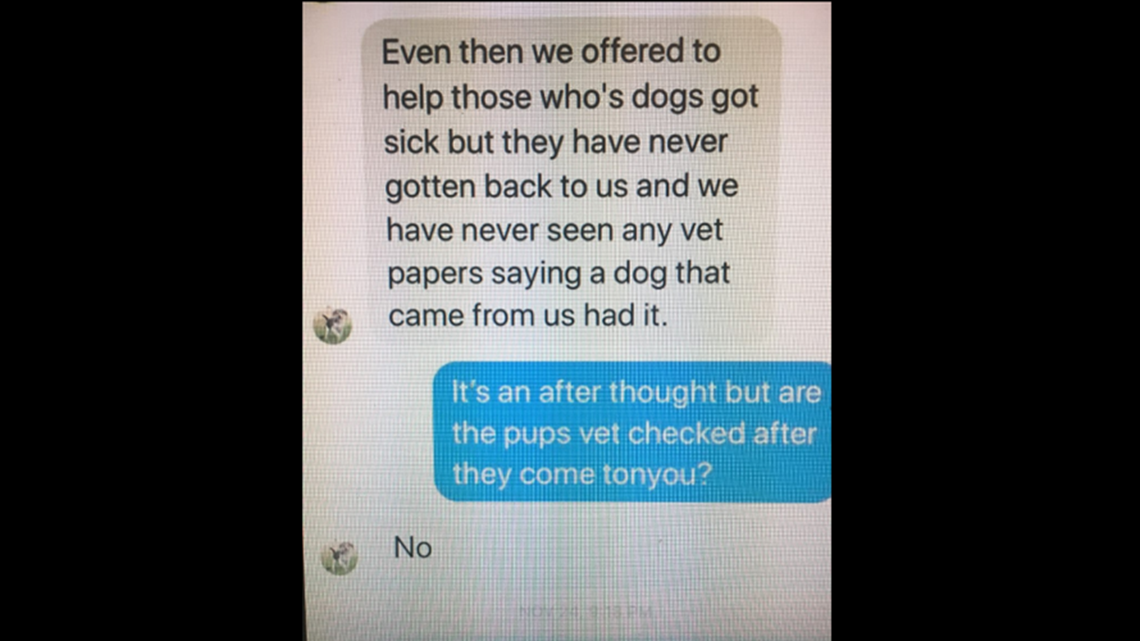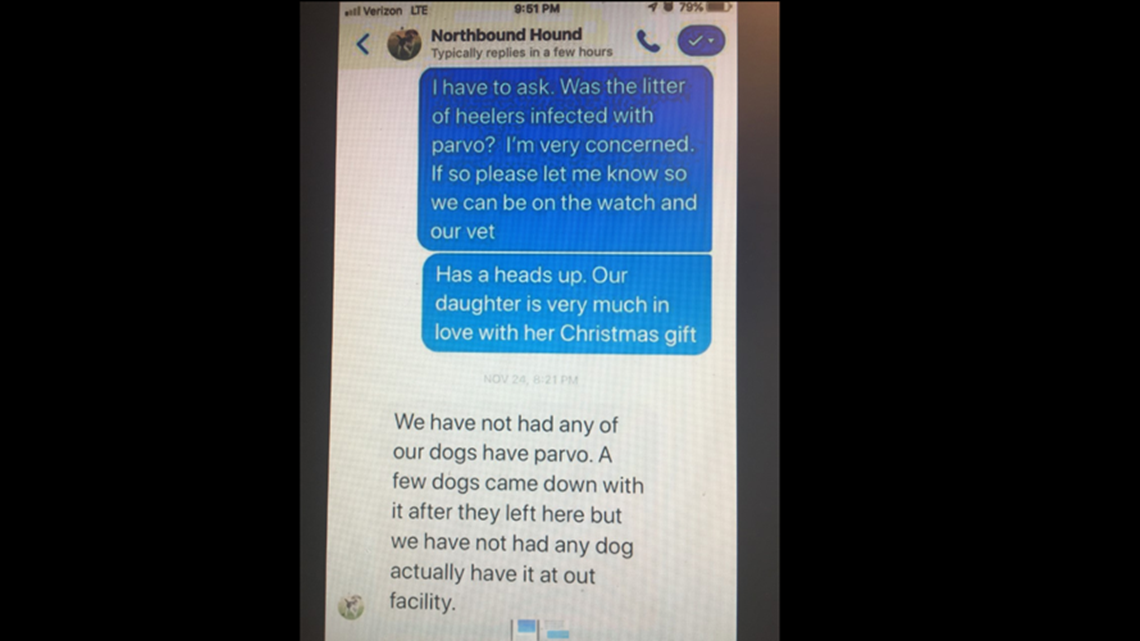 She was then told that the shelter offered to help those who were sick.
But many people who commented on the Thursday 11 Investigates story online insisted they were not offered refunds. Several of them have been previously interviewed by 11 Investigates.
While it is impossible to verify whether those interviewed were verbally offered refunds by Keeler, piles of medical bills that confirmed a parvo diagnosis were documented.
Peggy Langford of Monroe has spent nearly $10,000 in saving her puppy, Missy. Others' bills ran into the thousands of dollars.
When contacted on Facebook Thursday morning, Northbound Hound directed viewers to the statement of the shelter's mission on its Facebook page. They then added:
"We have signed forms of every refund that was given, including to one of the people mentioned in your story. At this point we have no desire to further be a part of an investigation more concerned with reporting emotions than facts