11 Investigates: Guilty Without Proof
For 20 years, Wayne Braddy and Karl Willis have asserted their innocence in the murder of a 13-year-old boy. For the 1st time, their voices are being heard.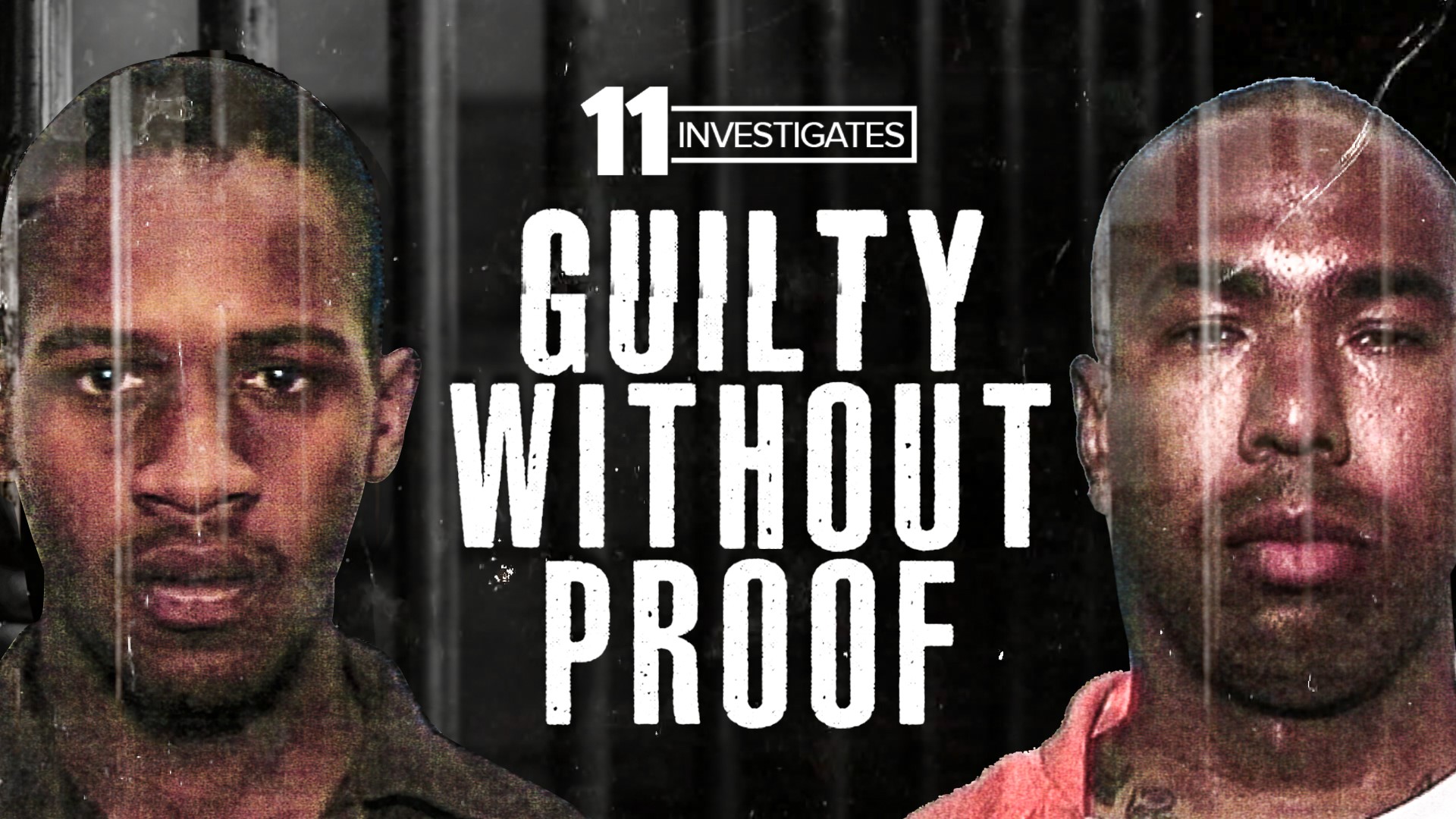 In the early morning hours of June 15, 1998, 13-year-old Maurice Purifie left his girlfriend's house on Toledo's West Woodruff Avenue.
Two hours before sunrise, it was dark, and the morning was made even darker with the cloudy skies obscuring the moonlight. The threat of rain hung in the air as Maurice headed west toward his home on Elmwood Avenue.
He did not make it. At roughly 4:30, two men discovered his body, lying dead in the middle of Horace Street, just yards from Forest Avenue. His shoeless feet faced toward the nearby Robinson Junior High School. His Converse tennis shoes were beside his body. His pockets were turned inside out, according to police reports reviewed by 11 Investigates.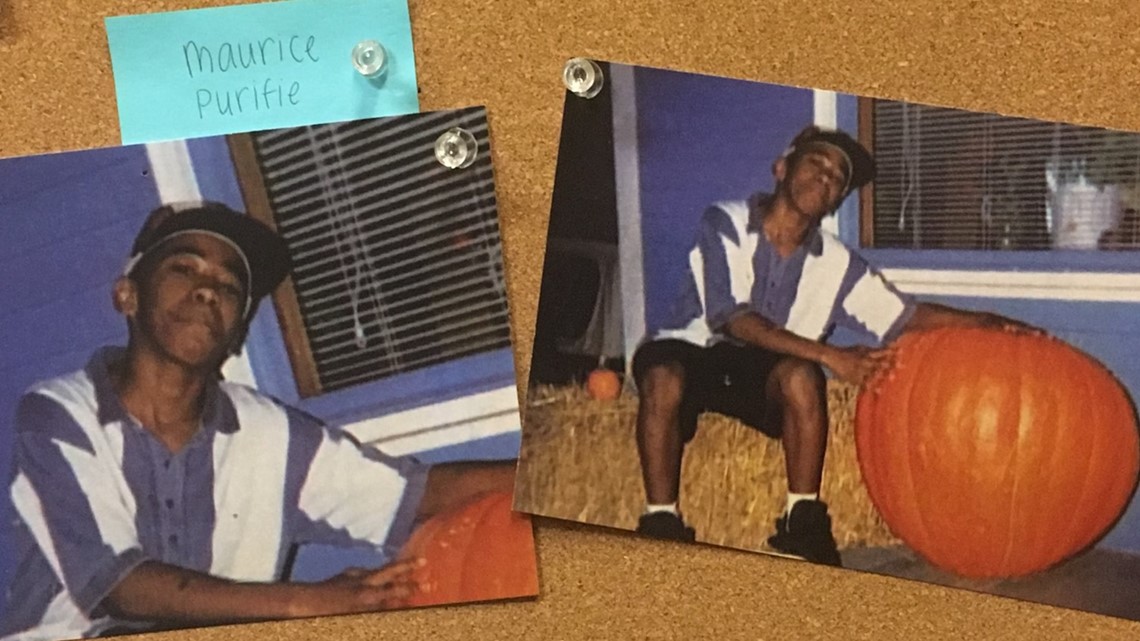 When rescue crews arrived, their belief was that Maurice had been struck by a hit-and-run driver. When his body was rolled over, bullet holes could be seen in the back of his head.
He was returned to his back, detectives were called, and the murder scene was secured.
Watch the report, read this story, then weigh in on the poll at the end - Do you feel enough questions have been raised to warrant a new trial?
The early days
:
The early days
The beginning stages of any investigation often are shrouded in mystery. That was particularly true in the murder of Maurice Purifie. When detectives canvassed the neighborhood, no eyewitnesses were discovered, though some people did claim to hear gunshots before sunrise. Several .25 caliber shells were found near the body, but there was little other physical evidence. Several bottles were collected near the murder scene. A bicycle was found in a Dumpster. None of it appeared to be related to the case.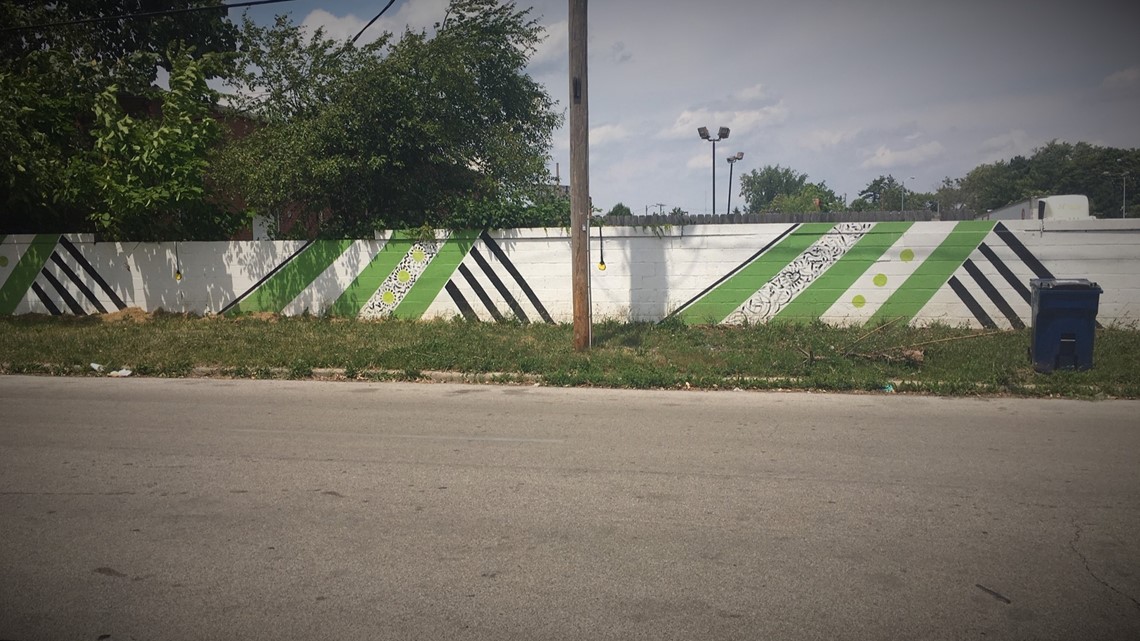 The only obvious sign that something sinister had happened was the condition of the victim himself. The coroner later would find four bullet holes in Maurice's head, one in his chest, and a grazing wound on his body. There also were signs that he had been severely beaten. Evidence seemed to show that he had been shot in the chest, fell to the ground, and was then shot several times in the head. The fact that his shoes were slipped off was a telltale sign for detectives that Maurice had been robbed, with the killer looking for money in his shoes, then later turning out the pockets during his search.
That narrative seemed to fit with the first solid tip delivered to the Crime Stoppers tip line. On June 16, a caller said that Aaron Pettis, a man known to police because of drug convictions, was overheard saying he was the one who killed that 13-year-old kid because the kid owed him money.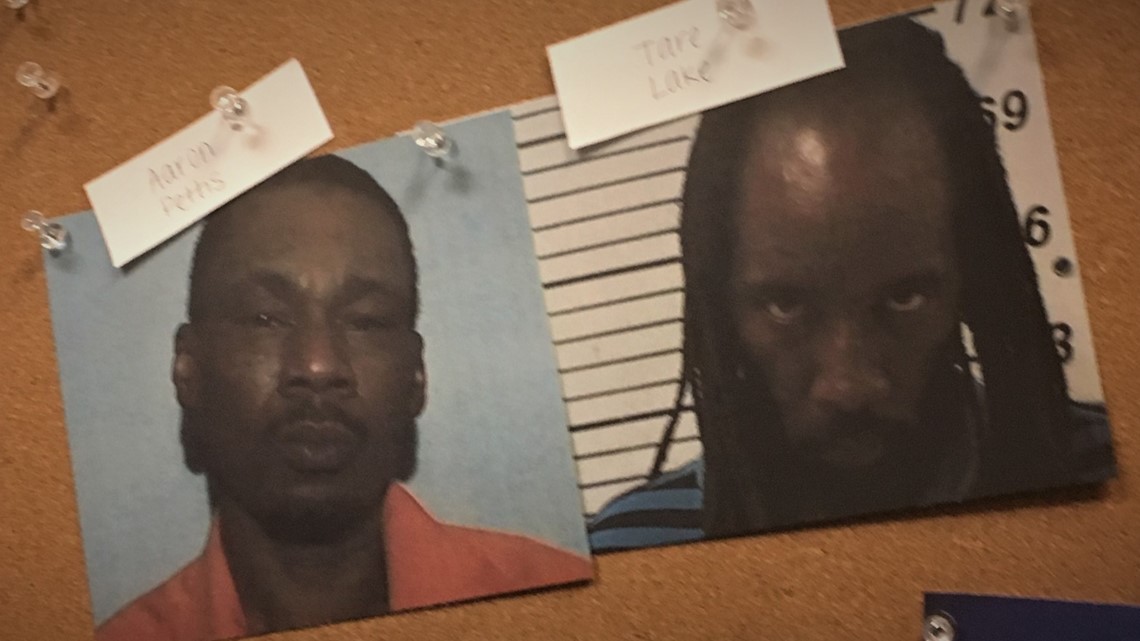 On the night of June 14 - one night before Maurice was killed - a burglary occurred on East London Square. A witness identified Maurice as the burglar seen slipping out of the window. The residence belonged to Tare Lake, a man who was at a local festival with Pettis when the burglary occurred.
In an affidavit for a search warrant of Pettis' home, police said that the investigation seemed to indicate that Pettis and Lake were Maurice's killers. The possible motive? Retaliation for the burglary and because of the money the caller claimed that Maurice owed Pettis.
DOCUMENT | AFFIDAVIT FOR SEARCH WARRANT
There is no public record, however, that Maurice previously was questioned about the burglary. There is also no evidence that Maurice was involved in selling drugs, as the Crime Stoppers tipster indicated.
When police brought Pettis in for questioning, he demanded to be given a polygraph test, which he passed. Police released him - and the tips dried up.
A Break in the Case
:
A Break in the Case
In the first week of August, 1998, the tip line received a call from a woman who identified herself as Shondrea Rayford. She said that her boyfriend, Travis Slaughter, had confessed that he had killed Maurice because Maurice owed him money.
On Aug. 27, Travis Slaughter, who was known to police because he was the only suspect in the April rape of a 12-year-old girl, was brought in for questioning.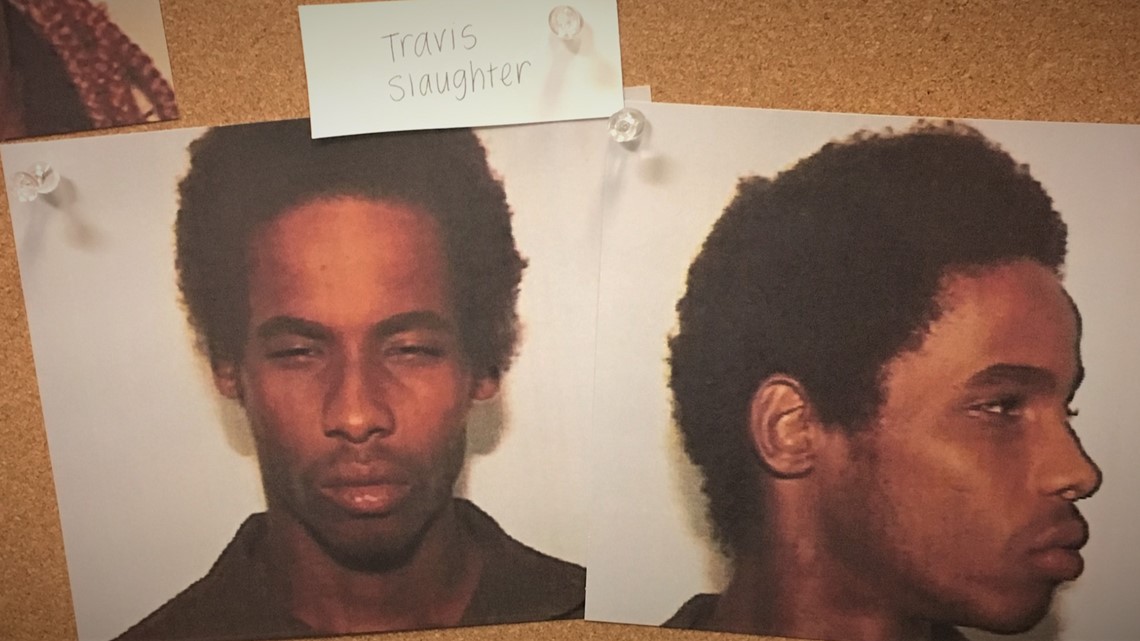 After initially saying he knew nothing about the killing, Slaughter changed his story a number of times over the next six hours. A later version of his story said that he was walking on Horace Street, and when he turned a corner, he saw a man shooting Maurice.
"I don't know who it was, but I seen the shots. [The gunman] was wearing all black and he shot him about three or four times, then he ran," Slaughter said to detectives in an audiotape reviewed by 11 Investigates. "I was scared. He knew I seen him because after he shot him about three or four times, he looked my way." Slaughter later added that he walked up to Maurice. "He was shaking, his whole body. Tears fell from my eyes, and I just walked away."
He later changed his story again. This time, he said he was a lookout for Wayne Braddy and Karl Willis, to whom Slaughter said Maurice owed money. When Slaughter put himself at the scene, he unwittingly admitted to complicity to murder, a charge that could bring him just as much jail time as if he had fired the fatal shot himself.
Apparently satisfied with Slaughter's "lookout" story, a police report said detectives then fed Slaughter a burger and fries and gave him cigarettes.
John Weglian from the prosecutor's office told detectives to charge Slaughter, along with Willis and Braddy, with Maurice's murder and robbery.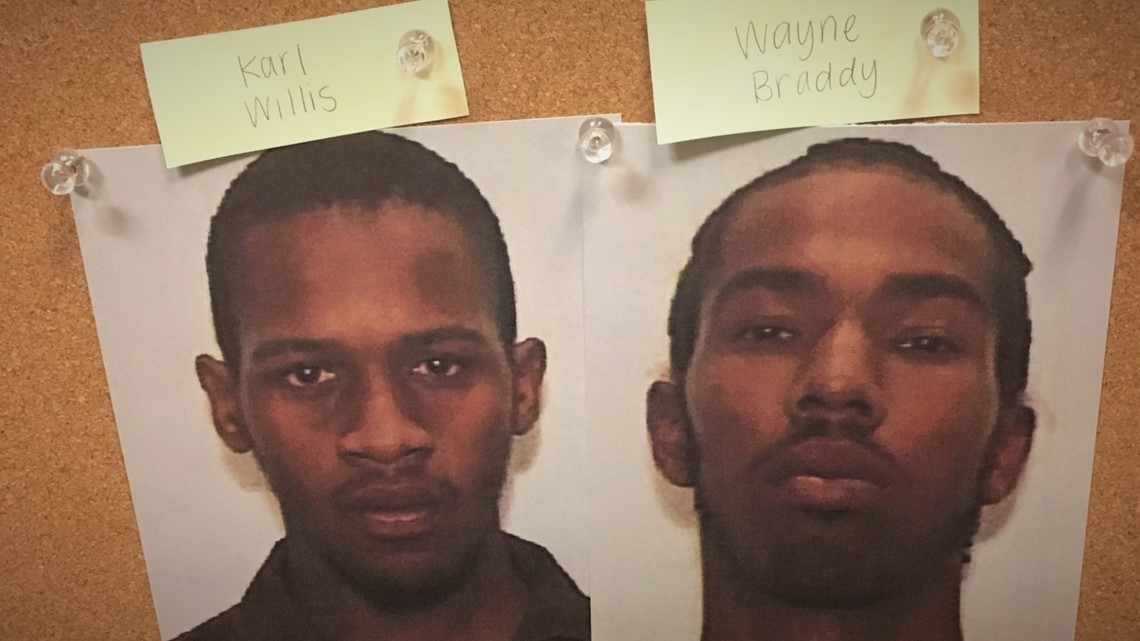 Almost a year and a half later, Travis Slaughter would take the stand and tell a jury a similar story, though even the prosecutors admitted that truth was never Slaughter's first instinct.
One apparent error in his testimony was that he was with Braddy and Willis on the day of the killing from 11 a.m. to 4 a.m. He told investigators that he worked on June 15 until about 3:30, and he would usually hang out with his family until 5:30 or 6.
He was on the stand in Willis and Braddy's trial because he cut a deal with the state. He agreed to this deal during another lengthy interrogation session on April 27, 1999. During that interview, Slaughter made references to aligning his testimony with pictures he was shown from the scene, and he told detectives: "I don't want my mom or people knowing about this …." The detectives, who would not talk to 11 Investigates for this story, assured him that they would not tell her.
Days later, Slaughter pleaded no contest to a rape charge and was sentenced to five years.
DOCUMENT | TRAVIS SLAUGHTER'S GUILTY PLEA
Slaughter pleaded guilty to involuntary manslaughter and a weapons charge in Maurice's case. The rape charge was run concurrently to the sentences in the killing. In return for his testimony against Willis and Braddy, the state let him serve 18 years instead of a life sentence.
On Jan. 7, 2000, after 26 hours of deliberation, the jury convicted the Willis and Braddy of Maurice's murder. The only witness against them, other than a detective, coroner, and forensics expert, was Slaughter, a now-convicted child rapist and child killer. Slaughter was the only witness who directly implicated Braddy and Willis.
The men - then and now - insisted they are innocent.
When the verdict was announced, a stunned Willis roared: "For something I didn't do? For something I didn't do? For something I didn't do?"
Braddy, who said he was shocked, could only chuckle and shake his head.
After his client, Willis, was taken away, defense attorney Peter Boyer set his briefcase on a chair, draped his suit coat over it, and walked out of the courtroom. He drove around for more than two hours, wondering what he could have done differently.
The Aftermath
:
The Aftermath
A soft breeze gently rustles the leaves of trees on Upson Street in central Akron. Francel Parker, the pastor of Open Door Assembly of God, eyes the news van in his church's parking lot with curiosity.
"What are you guys up to?" he shouts.
In 2016, Travis Slaughter was released from prison and was living in a halfway house about a hundred yards away from the church. He was easily tracked because he is on the sex offender registry for his rape of a 12-year-old girl. As Pastor Francel is told the story, several children giggle and shout to each other in the front yard of a home behind the church.
"Yeah, I know Travis," he says, mentioning that he comes to a men's group at the church and sometimes to Sunday services.
The pastor graciously leads a small parade down the sidewalk to the halfway house.
Pastor Francel is a fixture in the neighborhood. He waves at passersby and points out homes where he knows drugs are being sold. He raps vigorously on the door of Slaughter's home. A man answers and is greeted heartily by the pastor. The home's resident eyes the 11 Investigates team with suspicion but confides that Slaughter is at work.
He agrees to take a letter and business card for Slaughter. In a prison letter to Wayne Braddy in 2000, Slaughter apologized for lying about Braddy and Willis and promised "to get on cameras, papers, TV" to confess about their innocence. The letter from 11 Investigates offers him the opportunity.
The pastor thanks the man and leads the crew back to the church, before stopping to say that he thinks he has Slaughter's phone number. He punches in a text and is rewarded minutes later with a return text: "I'm doing well, pastor. I'm really blessed. Tomorrow I'm moving to Barberton and will have my own place for the first time in my life."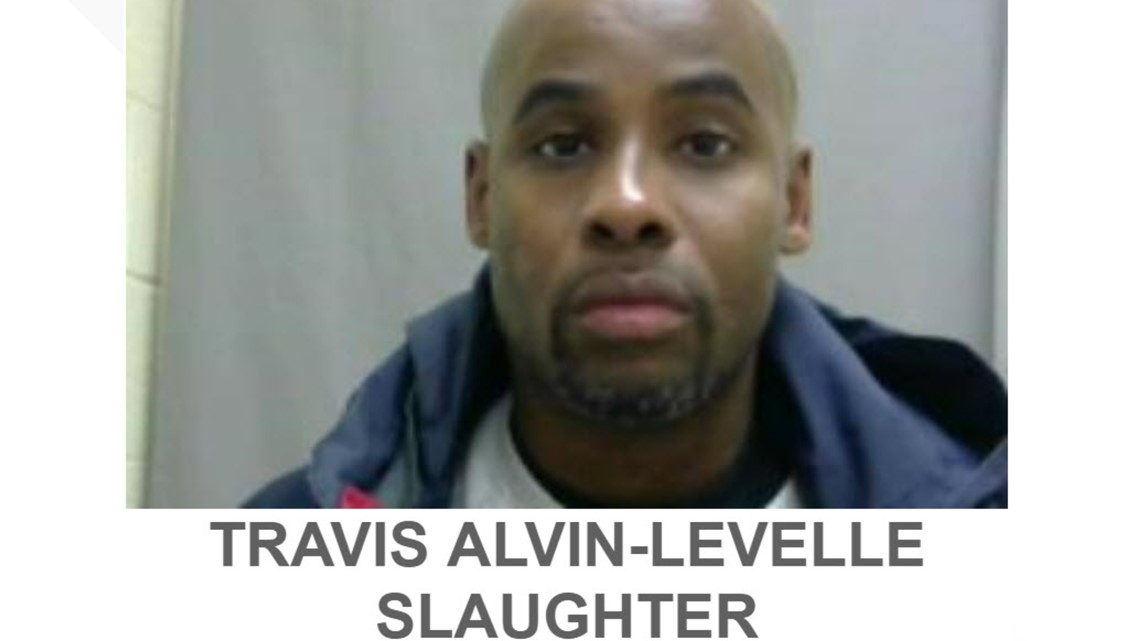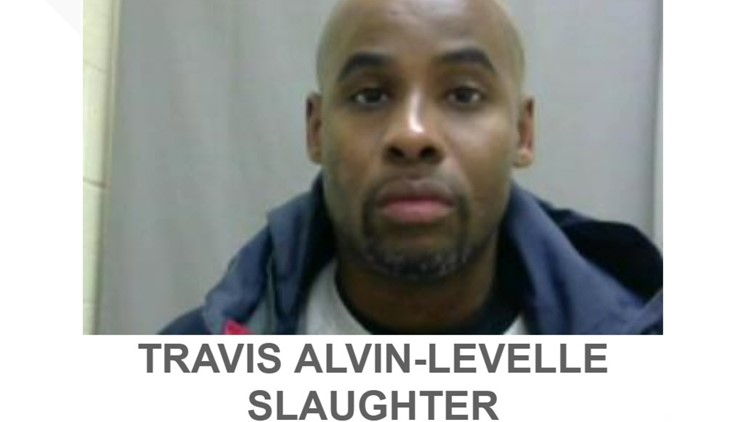 When the pastor mentions that the 11 Investigates team is in town to talk to him about the murder, the texts take on a darker tone: "I won't disclose any of that information."
But in 2002, Slaughter did talk about the murder in an affidavit. In that document, which carries the legal weight of sworn testimony, Slaughter recanted all of his testimony against Willis and Braddy, saying that he alone had killed Maurice.
DOCUMENT | TRAVIS SLAUGHTER AFFIDAVIT
In prison letters addressed to Braddy - and also to Willis - Slaughter begged for the men's forgiveness for lying about them, saying that he was jealous of the men's friendship and angry that he could not be in their circle of friends. In one letter, Slaughter told Braddy that he was HIV positive, a result of numerous homosexual encounters without the use of a condom, he said.
DOCUMENT | LETTERS FROM TRAVIS SLAUGHTER
In June, Ronald Allen Jr., imprisoned since 1998 for killing a man in Lucas County, called 11 Investigates to say that he had been in Ross Correctional in 2000 with Slaughter.
"I was in (cell) 117. He was in 103 or 106. A nurse came down and informed him that he was HIV positive," Allen says. "I went down there and he was crying. He actually told me that (Braddy and Willis) were innocent. He told me, 'This is God's punishment for lying about them.'"
The Ohio Department of Corrections and Rehabilitation confirmed the men were imprisoned together.
Pastor Francel sends one more text to Slaughter, telling him that he's not in trouble. He is being given a chance to tell his story.
"PLEASE, PLEASE leave me alone about that matter" is his reply. Pastor Francel shrugs his shoulders and shakes his head.
Claims of Innocence
:
Claims of Innocence
About 100 miles west, Wayne Braddy walks slowly into a conference room at the North Central Correctional Institution in Marion. Now 40, he was just 20 when convicted. He is a big man. At 6 feet, 4 inches, Braddy once dreamed of playing basketball professionally. Now, he dreams of being free.
"The thing I daydream about the most is my children," Braddy says. "I missed tying their shoes or teaching them to read Dr. Seuss.
When he was arrested for Maurice's murder at age 19, he had a newborn son. That son is now a high school graduate and will be attending college.
Full interview with Wayne Braddy
Willie Knighten Jr. has known Braddy since Braddy was 8 or 9. He has known Willis for several years. Knighten understands that innocent men sometimes are wrongfully convicted. He served 13 years for a 1996 murder before he was granted clemency by then-Gov. Ted Strickland after Judge William Skow, shortly before his death, wrote a letter saying that he believed Knighten was innocent.
"There's this myth that everyone in prison says they are innocent. That's just what it is - a myth. Most are in there on plea deals," says Knighten, who served time with Braddy and Willis in three different prisons. "Those two gentlemen have been protesting their innocence since Day 1. And you can look into their eyes and see the pain and anger and frustration."
For the longest time, Braddy's anger was directed at Slaughter, whom he said he took in off the street, fed, got him a job, and gave him a place to sleep.
"I was like a big brother, uncle, father figure to him," Braddy says. "He used to look down at the ground all the time. I told him to speak up, represent yourself. Where I come from, your image and name are everything."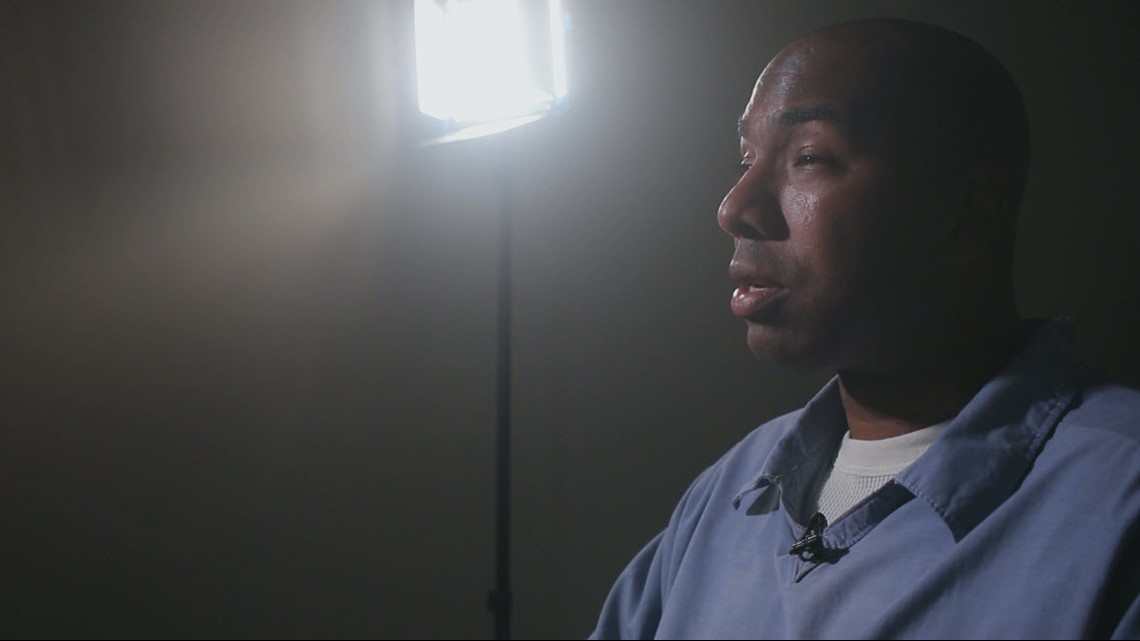 The representation of their relationship doesn't fit the narrative that Slaughter told the jury in court. In his story from the stand, he indicated that he was the ringleader and Braddy and Willis did the killing under his orders for the promise of $200.
"I just kept shaking my head when he was on the stand. It was something like when you get ringing in your ears and it takes awhile to go away. Hearing him talk was just like a ringing in my ears. … It was just pain, man, just pain. That stuff hurt my heart."
Though Braddy says he loved Slaughter like a brother - and still does - he says he and Willis had a falling out with him when Slaughter began stealing their things. And their stories are nearly identical about the last time all the men were together.
"Travis came to my mom's house and he was trying to lure me to the alley, and I said, 'If you want to talk to me, you can do it right here,'" Willis says.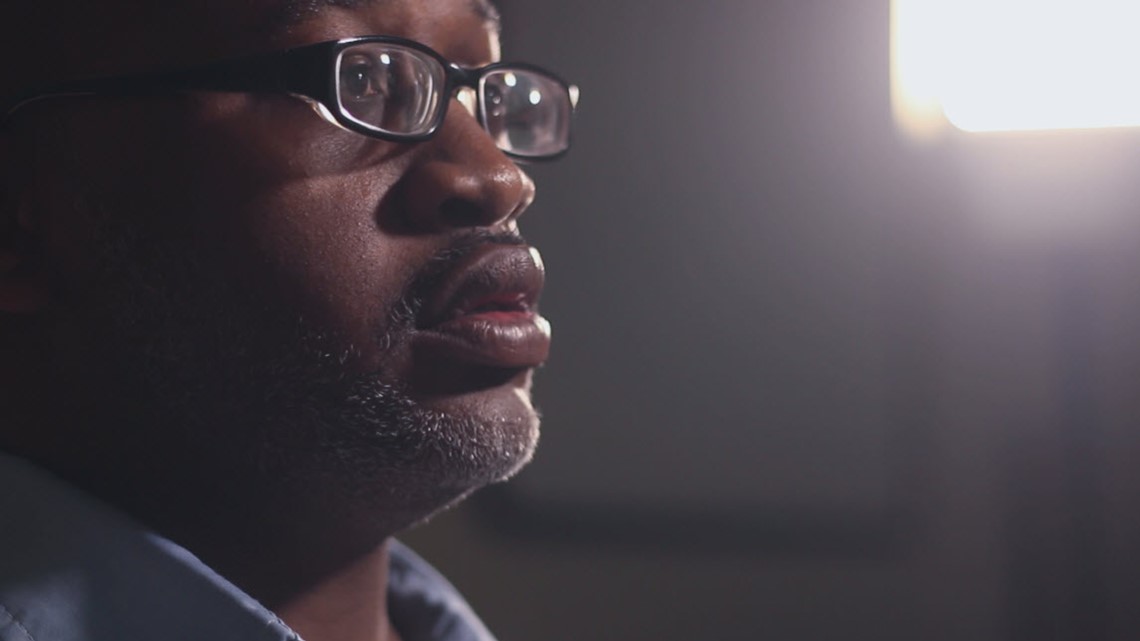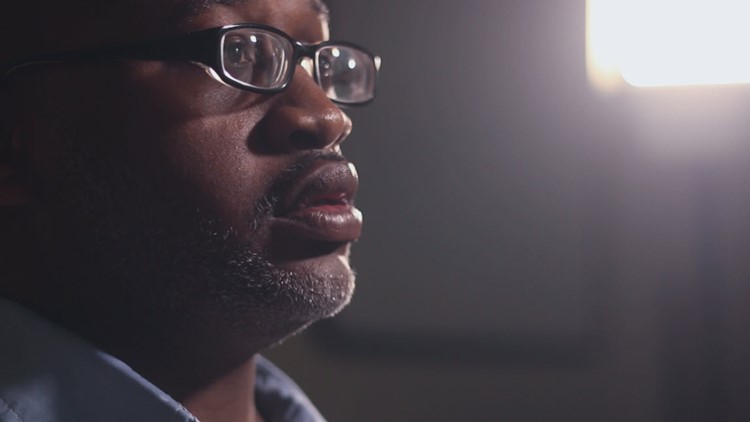 At that point, Willis and Braddy say that Braddy confronted Slaughter and told him they could no longer be friends. Slaughter referenced the incident in his letters to Willis and Brady, reviewed by 11 Investigates. He said, "I swear I wanted to kill you and Dubby (Willis) that day. I felt so embarrassed, humiliated."
Rayford - Slaughter's then-girlfriend - originally was set to testify for the state. The state believed her testimony would be that she overheard a call between the men, in which they talked about the killing. But when she was called to the stand, the only thing she would say was that the men were friends, and little else. When she stopped answering questions, Judge Judith Lanzinger held her in contempt of court and sent her to jail for 30 days.
In 2012, Rayford provided an affidavit in which she said that Willis and Braddy were innocent and that Slaughter killed Maurice Purifie after the teen rebuffed a sexual advance and threatened to tell people that Slaughter was a homosexual.
That affidavit was procured by the Ohio Innocence Project. The same legal team that was instrumental in last year's exoneration of RuEl Sailor in Cleveland is spearheading the appeals for Willis and Braddy.
"They wrote into OIP requesting assistance. As is typical, our law student fellows reviewed the case. The fellows were bothered by the fact that the only evidence against Karl or Wayne came from Travis Slaughter, who had already recanted by the time OIP reviewed the case," says Jennifer Bergeron, the deputy director of the Ohio Innocence Project, which is located at the University of Cincinnati College of Law.
"Because Travis Slaughter's recantation had already been considered by the court, we needed to find 'new evidence' that was not known and could not have been known at trial in order to accept the case and represent Karl or Wayne in court. After studying the case, we decided that we wanted to understand what Shondrea Rayford knew, and we reached out to her. When she finally agreed to talk, we were stunned by the information she shared about Travis' motive for the killing. For the first time, we believed we had a narrative about what happened that was supported by the facts and evidence."
Full interview with Karl Willis
Braddy is much more reserved than his lifelong friend. While Braddy carefully considers answers, Willis, who turned 40 on Aug. 8, is quick to blurt out responses, raising his voice to proclaim his innocence. One of the enduring images from the trial is Willis being restrained after the verdict was read as he screamed over and over, "For something I didn't do?"
"Put yourself in my shoes for a second. You are sitting there at trial as a 20-year-old, knowing damn well that you are innocent. Then you hear the prosecutor portray you as a monster, as if you don't fit in society. You hear lies about you and there is nothing linking you to this case," Willis says, his voice trailing off.
Questions Linger
:
Questions Linger
The August, 1998, interrogation tapes listened to by 11 Investigates revealed Willis repeatedly saying he had nothing to do with this case, that he knew of Slaughter but had never met Maurice Purifie.
"I didn't have anything to do with it. I don't know nothing about it. And I'm telling you that I need a lawyer, because I know nothing about it," Willis says on the tapes.
Detectives then tried to encourage him to continue talking because Slaughter already "told us his story."
In a July interview with 11 Investigates, lead prosecutor in the case, Andrew J. Lastra, said it was troubling to him that Willis and Braddy offered little defense to detectives.
"From a common-sense standpoint, if you are charged with this level of offense and you believe you hadn't done it, I mean, I think the natural reaction would be, I'd be jumping up and down, standing on my head, screaming and yelling that I wasn't the person who did it," Lastra said.
But Miranda rights were established to protect suspects against such bias: "You have the right to remain silent. Anything you say can and will be used against you in the court of law. You have the right to an attorney …"
Full interview with lead prosecutor Andrew J. Lastra
Willis, in addition to his claims of innocence, immediately offered an alibi, and it was later supported by several people. Willis said he and his girlfriend, Donna Flowers, were babysitting his sister's children. They were supposed to go out with his sister, but Willis says his allergies were bothering him so he stayed in, leaving only to pick up a pizza around 5 or 6 p.m.
He is overheard during his police interview telling police that he has asthma.
"When the police talked to Donna, she had two children at the time, and they said they were going to take her kids. They tried to intimidate her. I know that because she called me in the county jail and she said they were talking about taking her babies," Willis says.
Again, 11 Investigates tried repeatedly to talk to the detectives involved in the case, but the requests were turned down. There is no evidence, in the police record, to support Willis' claim.
Flowers, however, filled out an affidavit for the Ohio Innocence Project. Despite being broken up with Willis at the time, she still confirmed his story. In a phone call to 11 Investigates, Flowers said she did not want to go on camera but she said: "I know exactly where he was. It was my birthday week, and he was with me all week. Karl can't be in two places at once."
A records search confirmed that Flowers' birthday is in June.
Despite giving Pettis a polygraph test to clear him as a suspect, the police refused to allow the same for Willis. He offered to take one. A police report confirmed Willis' request, a request he also made to 11 Investigates.
When Lastra was asked about the polygraph, he responded: "We were going to give him one."
When asked why Pettis was given one and Willis was rejected, Lastra said, "I had forgotten about the lie detector on Pettis."
When told that Willis offered to take a test for 11 Investigates, and provide any DNA, Lastra replied, "Well, there isn't really precedent for doing that after the fact. I recall the office did it in a case years ago, but that wouldn't be a call that I would make."
When 11 Investigates requested to review the case file, the team was given access, but there was one glaring omission from the evidence. While there were some audiotapes of interrogations, the videotapes were missing. When asked to produce them, since they were part of the trial record, police spokesman Lt. Kevan Toney admitted that they were lost, saying, "We made a mistake."
The videos were referenced repeatedly in reports and during the trial. During cross-examination from Boyer, Detective Bart Beavers said that Detective Harold Mosley was supposed to provide a supplemental report of his interrogation of Slaughter. He did not provide it because, Beavers said, it was all on the videotape. Mosley was the lead questioner at the point when Slaughter changed his story for the final time, implicating Willis and Braddy in the killing.
DOCUMENT | VIDEOTAPE TESTIMONY
During a recent phone call, Willis said that his defense team never had access to the tapes, even before his initial trial. An email was sent to Lastra, asking him to at least confirm that the tapes were turned over to the defense during discovery. He responded: "I don't want to sound like a jerk, but I gave you a lot of time in that interview. I answered your questions honestly and to the best of my knowledge and belief. I'm not going to search through a 20-year-old case file. I've got plenty to do on current files that require my attention."
Believing that the tapes document a key part of the investigation, 11 Investigates then submitted an Open Records request for the tapes and for the list of items that the prosecution submitted to the defense during discovery. Those records have yet to be produced.
Slaughter was indicted by the grand jury for the killing in September, 1998. The panel returned a "No bill" for Braddy and Willis, meaning that there was not enough evidence to bring charges. It was nine months later that a grand jury was presented new evidence, and Willis and Braddy were indicted for aggravated murder and aggravated robbery.

"The coroner's office was able to corroborate a lot of what Travis had said in interview with the police department. And there was another witness who had given us information who had not originally come forward - that being the ex-girlfriend of Travis Slaughter, Shondrea Rayford," said Lastra in explaining the additional evidence presented to the grand jury.
The Ohio Innocence Project, though, poked holes in that evidence. No DNA evidence was ever presented of Willis or Braddy being at the scene. In fact, clothing and shoes were tested for blood splatter (Slaughter testified that Willis got right on top of Maurice and pulled the trigger). No blood linking them to the killing was found. The murder weapon was never recovered. No witness - other than Slaughter - placed the men as being together on the day of the killing.
DOCUMENT | FORENSIC TESTIMONY - NO BLOOD
As far as Rayford's evidence to police, it starts with the fact that she told police that she and Slaughter were boyfriend and girlfriend. During the trial, prosecutors repeatedly called him her boyfriend. But she told 11 Investigates that he was not a boyfriend - because he was gay. Slaughter repeated his sexual identity to Braddy and Slaughter in letters.
But the key piece of evidence that Rayford told investigators was that she overheard Slaughter, Willis, and Braddy talking about killing Maurice. Before she stopped answering questions during the trial, she was expected to repeat that story on the stand.
In 2012, Rayford provided her affidavit, saying the story about the phone call was not true and that the real reason for the killing was a spurned sexual advance. If Rayford's revised story is true, it means that a lie was part of the evidence used to indict the men after prosecutors went back to the grand jury.

DOCUMENT | SHONDREA RAYFORD AFFIDAVIT
At this point, all of the witness testimony has been recanted and there is no DNA evidence or witnesses linking Willis and Braddy to the case.
When told that a conviction would be difficult since there are no witnesses left saying Willis and Braddy are guilty, Lastra said, "Well, that's a good point. It's not like at this point that we can go and find Travis Slaughter and bring him back and have him go through what we went through with him the last time."
As a sexual offender, Slaughter is required to register his current address with law enforcement, which is how he was located by 11 Investigates.
However, Slaughter did not appear for a 2017 appeal, despite being subpoenaed by the Ohio Innocence Project. His absence was highlighted as evidence by Lastra that Slaughter was not reliable or fully committed to his latest story.
Lastra insisted that Slaughter's plea deal would not have been jeopardized if he had appeared in court and recanted his previous testimony.
"He wouldn't lose his plea deal. By law, that's done. We can't pull the plea deal," Lastra said.
11 Investigates was sent copies of the original plea deal. Paragraph 5 says that if Slaughter does not provide truthful testimony, then the agreement is null and void and that he waives his defense against double jeopardy, even if he has already been sentenced, and that the original charges would be reinstated. If those charges were reinstated, he would still be in prison and, like Willis and Braddy, could remain there for life.
In a letter from Slaughter to Willis, he apologized for his actions, but he also seemed to worry that the original charges would be reinstated after he recanted his testimony.
"When y'all are eventually set free, they will try to re-indict me? Won't they? They can too, huh?" Slaughter wrote.
And then he seemed to indicate that he would not go back to jail: "Then that's when I will have the man right then and there on national television take me out."
Despite the issues raised, Lastra told 11 Investigates that he is convinced of the guilt of Willis and Braddy - with 100 percent certainty.
Willis scoffs at what the state says was his motive - $200 to kill Maurice.
"What could a 13-year-old even be involved with that you would want to do something to him for $200? That's a child, man," Willis says. "You've got to have some kind of demonic spirit if you want to go hurt a child. I had nephews and nieces that age."
The Jury Foreman
:
The Jury Foreman
Jon Crye was in his early 20s, establishing himself in his military career when he was called to serve on the jury hearing the case against Karl Willis and Wayne Braddy.
"I thought early on that when I told them I was in the military police that I would be kicked off. I was surprised when I stayed on," he says.
It is rare to have insight on jury deliberations, but Crye was very open about the group that eventually settled on the guilt of Willis and Braddy.
"Overall the jury was a good group of people, intelligent. There were a lot of hard-fought battles - with conversation."
Those battles lasted for 26 hours. The trial itself was about 10.
Crye pointed to several decisive points in the trial.
"I think the main thing is that we wanted to hear from these guys. We wanted to know what the alibi was. If they didn't give one, they must not have had one. We knew nothing about these guys."
Full interview with jury foreman Jon Crye
Crye says the testimony of Shondrea Rayford was possibly the most damning. It was testimony that Judge Lanzinger ordered the jury to disregard, as if Rayford had never been there, after she was held in contempt of court.
"I'm sorry. You don't forget what you heard. She is the only one who said these guys were friends, that they hung out. Then she left, and I believe our assumption was that she's scared of these guys and that's why she's not testifying. After reading all this stuff 20 years later, that was a false impression that definitely didn't help these guys."
Lastra agrees that Rayford's limited time on the stand was crucial evidence.
"I think what was compelling was her demeanor. Sitting on the witness stand and looking out at Karl Willis and Wayne Braddy and looking at us, it wouldn't have taken a rocket scientist to figure out she was afraid of these two guys."
Rayford skipped out on a planned on-camera interview at WTOL, but 11 Investigates held three separate phone conversations with her, totaling about 90 minutes. At no point did she say she was scared of Willis or Braddy, instead insisting that she was not.
Before agreeing to an on-camera interview, Crye requested the trial transcripts and notes from the case file. He says he absorbed all the material over several nights of late-night reading.
Crye says the jury count was probably two firmly guilty after the testimony (he was one of the two) and two who were convinced of their innocence. After 18 hours of testimony, they asked the judge to clarify the definition of reasonable doubt and wondered if they might be a hung jury. He says he believes they were about 9-3 on the side of conviction at that point.
"The fact we deliberated for 26 hours should say something, looking back at it, about reasonable doubt."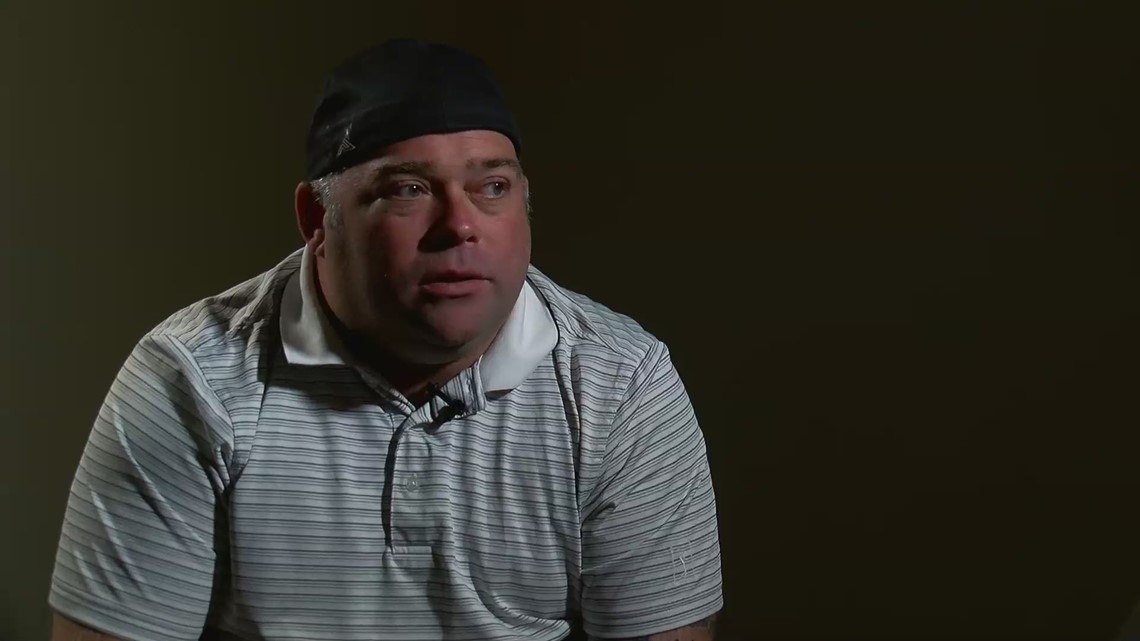 Crye says he believes that Willis' lawyer, Peter Boyer, and Braddy's lawyer, Adrian Cimerman, could have done a better job in defending their clients.
"We took into account that, 'hey, if this isn't true, why isn't there anyone arguing that?' There was nothing presented on the other side other than that this guy was a liar. And to be honest, reading back through the transcripts, that wasn't done very well," Crye says. "There was no defense. There was no defense. It doesn't make sense how they defended those guys."
"One of the toughest decisions is whether to put your client on the stand," Boyer told 11 Investigates. "They might think 'an innocent man would get on the stand.' But that's not how our system is set up. Prosecutors can eat up clients after having them for three or four hours. Andy (Lastra) is skilled. He would have turned on the kid and got him mixed up."
But in their interviews from prison, Braddy and Willis insisted that they still wanted to testify.
Crye, who is retired from the military, says the trial was more stressful than combat. He only agreed to talk if he believed, after reading transcripts and hearing interviews and new information, that there was reasonable doubt and that he could help the men get a new trial.
"I don't regret my decision. I think I - and the others - made the best decision based on what we were given at the time," he says. "However, having read back through everything and seeing the testimony, seeing some of the things that weren't presented back then, seeing some of the evidence that is missing, finding out about a lot of things, I personally would love to see them get another opportunity to plead their case."
The Way Forward
:
The Way Forward
In May, the Ohio Supreme Court refused to hear Braddy and Willis' appeal. Appeals courts consistently have ruled that the defense has offered no new evidence proving innocence. In an odd legal paradox, Slaughter and Rayford - the witnesses on whom the state based its case - have been deemed "not credible."
At this point, the simplest path forward is for the Lucas County Prosecutors Office to agree to reopen the case. There are now 44 Conviction Integrity Units in the United States. Those teams consist of investigators who were not involved in the original prosecution. RuEl Sailor's exoneration in Cleveland resulted after a 15-month investigation from the Cuyahoga County Conviction Integrity Unit. Bergeron and others from the Ohio Innocence Project also represented Sailor.
A similar unit does not exist in Lucas County, leaving the original prosecutors to oppose relief for defendants who they fought to put in jail.
"I don't feel any compulsion to have our office reopen this investigation because there may be something allegedly out there, and that this alleged newly discovered stuff would indicate that they are not involved in the murder of Maurice Purifie," Lastra said. "We put everything we had in front of the jury. Travis testified - warts and all - and the jury did not rush to judgment."
Though there are many questions, what is clear in this case after 20 years is that a 13-year-old boy who liked to play basketball and hang around the neighborhood with friends never got to grow up. Only one man has admitted to ending his life. And that man portrayed the teen as a drug dealer, a characterization that is not borne out in any public records. Maurice Purifie's family and a former girlfriend would not agree to talk to 11 Investigates at the time this story was being written.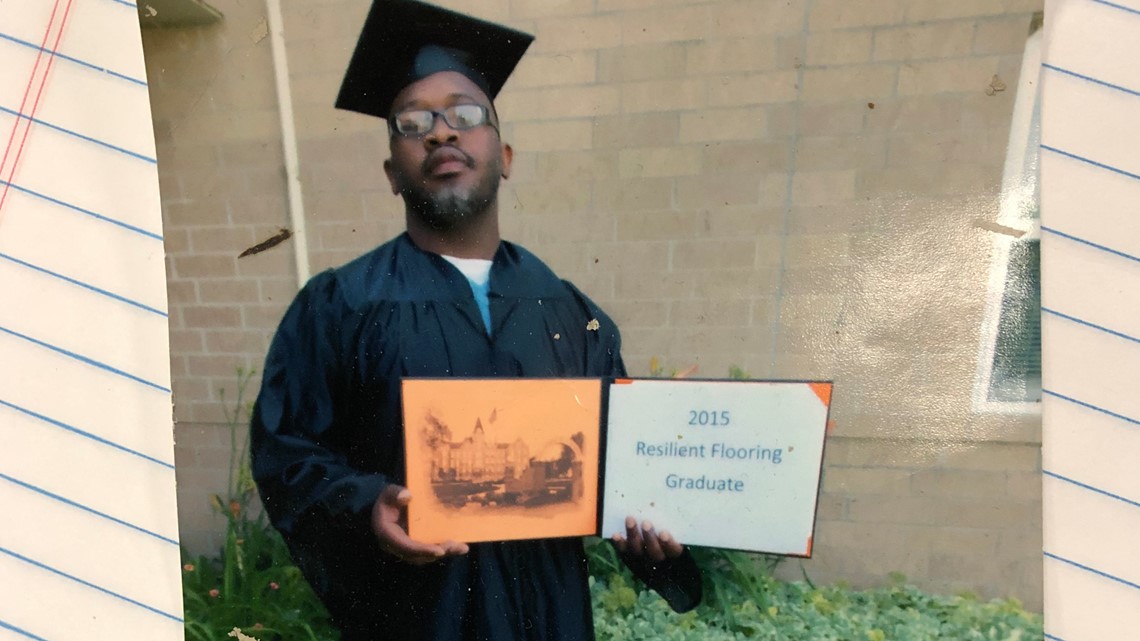 "Karl Willis is an innocent man. I don't have no ties to this case. I send my condolences to Maurice's family, but I'm not responsible for Maurice's death," Willis said. "If anyone out there has any knowledge of this case, come forward and tell the truth because my family is suffering."
His conviction is something that Braddy, who also sent condolences to Maurice's family, continues to relive.
"It was like my spirit fainted away from or inside my body," Braddy said. "I was standing there and it registered in my mind … some of these people is judging me. They are looking at me like this person described in this testimony. I've never been that person."
VIDEOS: EXTENDED COVERAGE