TOLEDO (WTOL) - A huge fire destroyed a central Toledo home early Friday morning.
The fire happened on the 900 block of Junction near Avondale around 1 a.m.
Crews say the fire was so heavy when they arrived that they could not enter the home for safety reasons.
Flames burned through the roof within minutes and crews could hear rounds of live ammunition coming from the burning home.
Crews were also working to save the private bar attached to the home.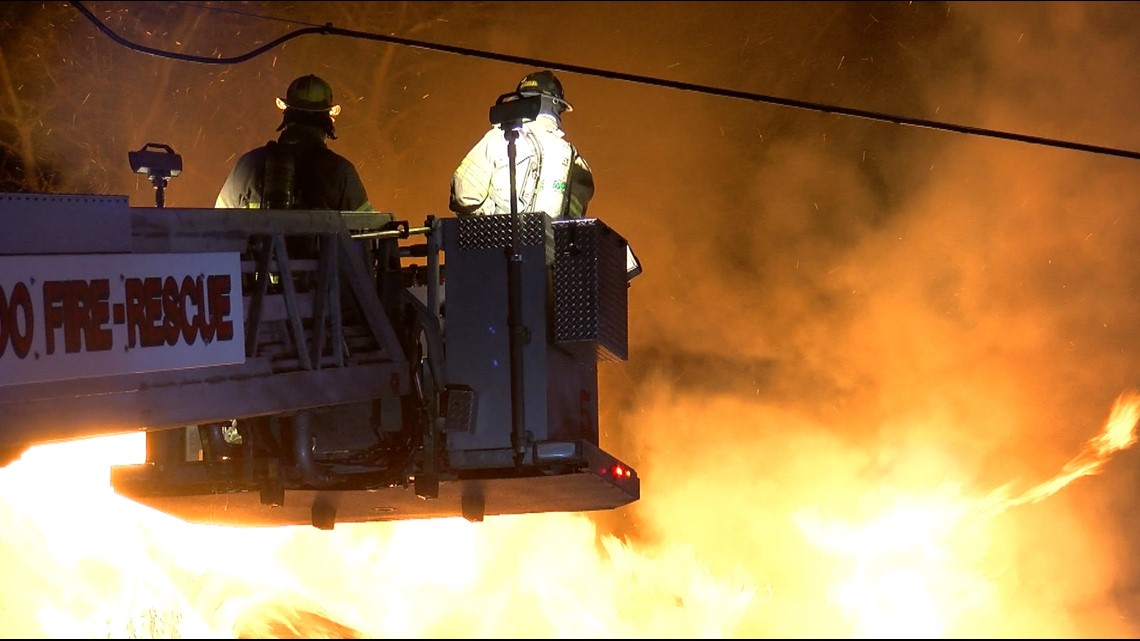 Crews say the homeowner was not there at the time of the fire.
The house is a total loss. A fire investigator was called to the scene to determine the cause of the fire.