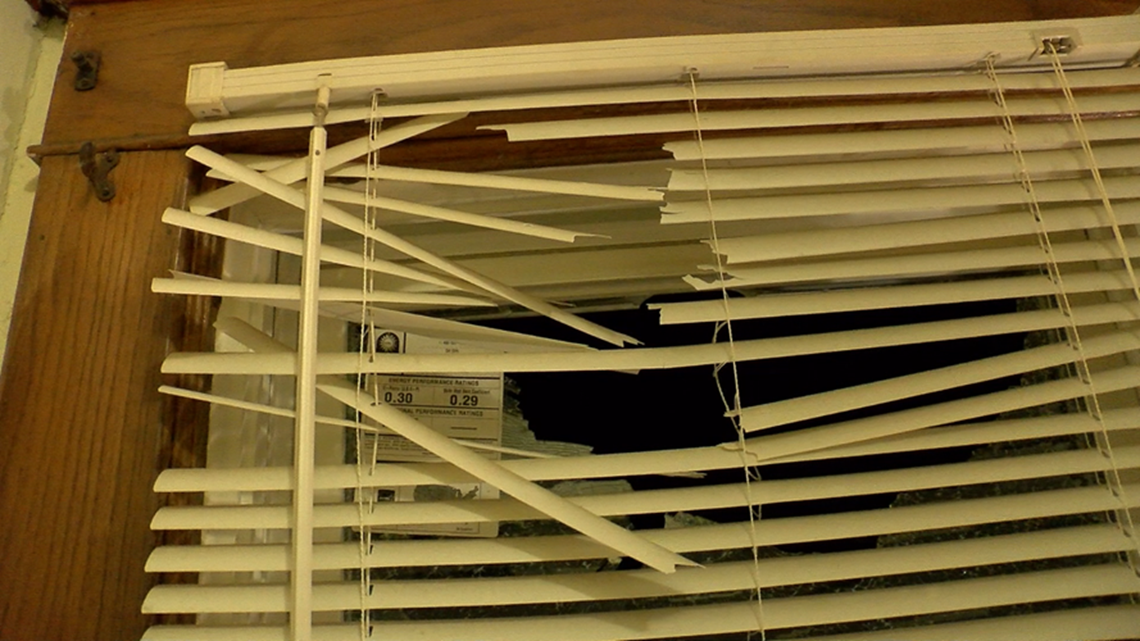 TOLEDO, OH (WTOL) - A north Toledo raid ended with two dead dogs and thousands of dollars worth of damage. But the home owner said police raided the wrong house. And now, he's left trying to fix the damage.
Loud banging, and police lights is what woke Alfred Miller up Saturday morning. The TOLEDO SWAT team was raiding his house.
"I didn't know what to think, I just laid still scared," said Miller.
Miller said nine windows and four doors were destroyed. But, what he cares about more than anything are his two dogs who were shot dead by Toledo Police.
"They didn't say anything about what they were looking for, anything, they told me to be quiet, sit down and shut up," said Miller.
TPD said they were following standard procedure for SWAT when invading a home. If dogs are attacking, they have to take immediate action.
But Miller claims there was no reason for the raid in the first place.
"They destroyed my house and when they leave they hand me a warrant with somebody else's name on it," said Miller.
The warrant had Joe McDuffey as the listed name.
Miller said McDuffey doesn't live in his home and he doesn't even know who that is. However the address matches up to Miller's.
Police said Miller's is the house they were looking for and the name on warrant is correct.
From the search, police were able to find just one pill. Miller said the pill is for high blood pressure. There was also a broken scale in the bedroom.
"I would just appreciate an apology from the city of Toledo's Police Department and restore my house," said Miller.  He plans on hiring an attorney.
Toledo Police said that this is an ongoing investigation.