TOLEDO, Ohio —
2022-2023 Super Fitness Weight Loss Challenge Guidelines
CONTESTANTS- · Contestants must sign up and weigh in before Oct. 17, 2022, 8 p.m.
· Must be 18 years old to compete.
· Registration fee to participate is a $30 donation to Muscular Dystrophy / ALS Augie's Quest that will be paid at Super Fitness on or before October 18, 2022.
PROGRAM DETAIL- Challenge will go from Oct.18, 2022 until the finale May 16, 2023. All contestants are invited to workout events, challenges, seminars, etc. from October through May. There is no penalty for missing the group exercise classes or flash workouts, but there is an incentive for attending them. We want everyone to get into a fun exercise routine and good eating habits to attain a healthy lifestyle. After Jan. 1, 2023, weigh-ins are mandatory. Anyone that did not weigh in will be moved to the Wild Card bracket. Wild Card Contestants are encouraged to continue with the weigh-ins, group workouts, challenges, and group activities.
GETTING RESULTS- Super Fitness members will have access to knowledgeable trainers that will design a personalized exercise program for them. If you're a beginner, Super Fitness trainers will create a beginner program to get you started and will progress as you become stronger and healthier. Past contestants will tell you that they lost more weight when they attended the weight loss challenge events. Plus, they have a lot of fun connecting and getting to know other like-minded contestants, trainers, and host. We support and encourage each other on SF Weight Loss Challenge Facebook page and encourage you to do the same thing.
WEIGH-INS- (FIRST MONDAY OF THE MONTH) Weigh-ins and workouts start in November. Contestants must weigh-in before the gyms close on the first Monday of each month. Any contestant that misses a mandatory event or weigh-in after Jan. 1, 2023, moves to the Wild Card bracket.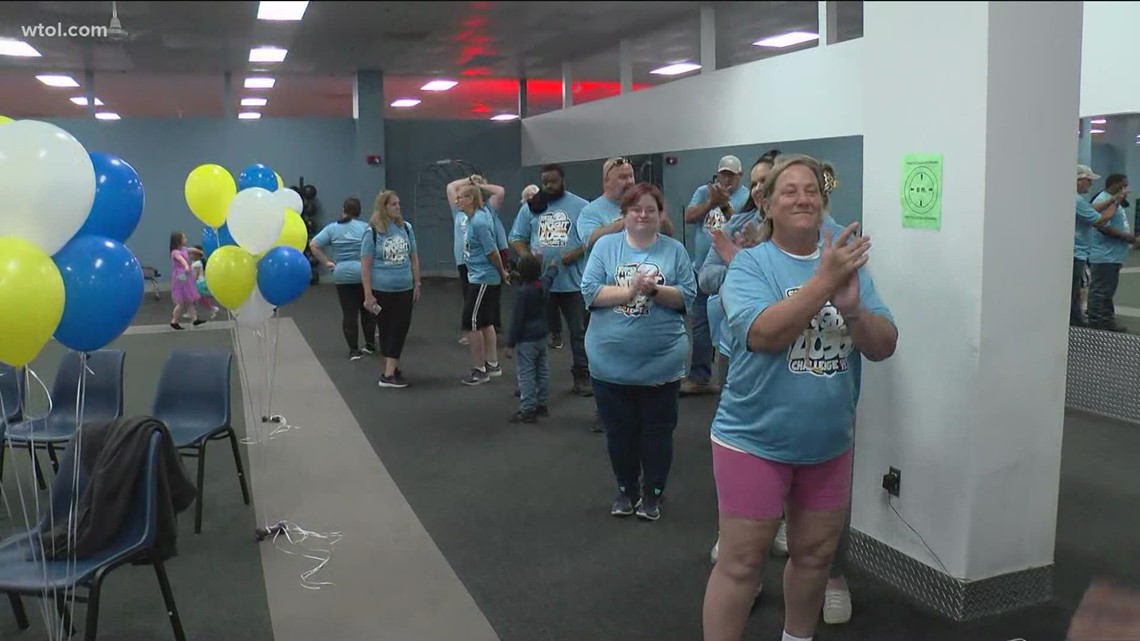 GROUP ACTIVITY:
GROUP EXERCISE CLASS (FIRST TUESDAY OF THE MONTH) Contestants are encouraged to participate in a Group Exercise Class at Super Fitness on the first Tuesday of the month. Super Fitness members and non-members are welcome to choose any of Super Fitness' group exercise classes to accommodate your schedule. This is a good time to talk with a trainer about your weight loss plan, discuss menu ideas with other contestants, and size up the competition.
FLASH WORKOUT (LAST WEDNESDAY OF THE MONTH) Super Fitness Weight Loss Flash Workouts are for Super Fitness Weight Loss Contestants only. This will give contestants another chance for a group workout. This workout will be led by one of the Super Fitness Trainers. They are held on the last Wednesday of each month and are offered in the morning and in the evening to accommodate varying schedules
· Please wear your Super Fitness Weight Loss T-shirt on these days.
· Be sure to check in with the trainers at the front desk before attending the class to mark your attendance.
· Workouts are offered at Super Fitness North and Super Fitness Reynolds.
· These workouts are subject to change so watch your email and Facebook group: SF Weight Loss Challenge for updates if necessary.
CHALLENGES - To get everyone moving and motivated, we will have one group challenge each month. Dates for these challenges are on the monthly calendar. Keep checking your email or Facebook for any date changes. These events are taped on Saturday mornings, then will air live or later on WTOL 11 and WTOL social media outlets and websites. Group Challenges are mandatory. We will allow one absence to be excused in the event you are ill, work obligation, vacation, or you cannot attend for another reason. If a contestant misses more than one challenge, they will be moved to the Wild Card bracket.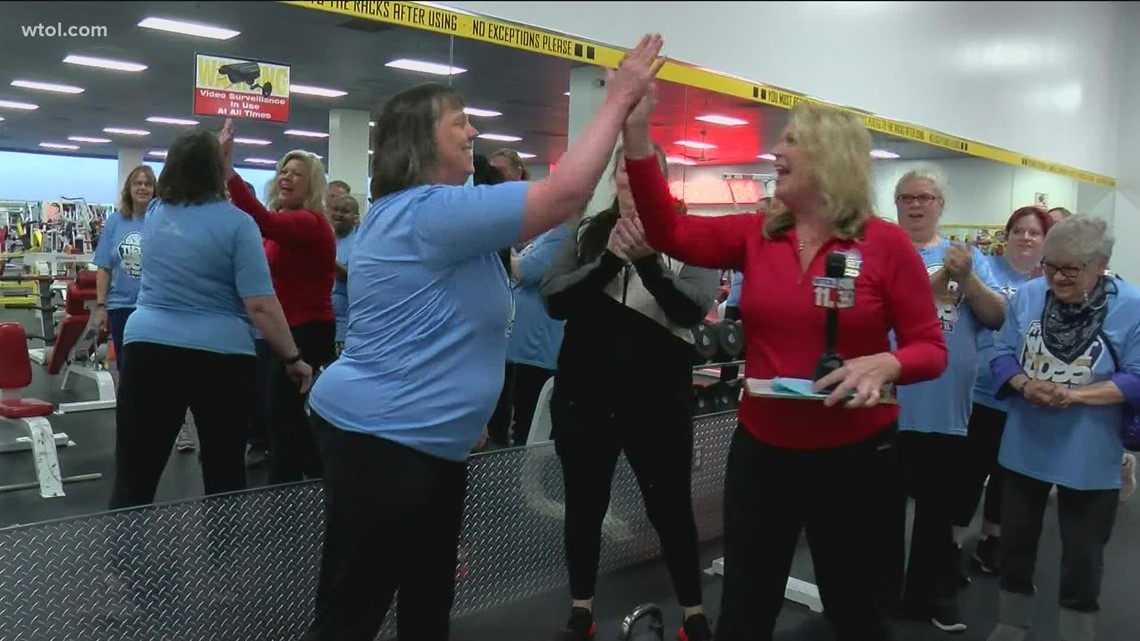 WILD CARD WINNER - Any contestant that has been moved to the Wild Card bracket but continues to go to weigh-ins and monthly workouts is eligible to be chosen as the wild card winner. Super Fitness and WTOL 11 Staff will choose this contestant based on their percentage of weight loss. The wild card winner will be brought back into the competition in May and has a chance to win all of the prizes and even claim the title as Super Fitness Weight Loss Champion.
FINAL CHALLENGE - The top four contestants and the top wild card contestant will be in the finale. These five contestants will go on to compete in the final challenge.
The 1st place finisher will receive 2.5 percent toward their weight loss.
The 2nd place finisher will receive 2.0 percent toward their weight loss.
The 3rd place finisher will receive 1.5 percent toward their weight loss.
The 4th place finisher will receive 1.0 percent toward their weight loss.
The 5th place finisher will receive .5 percent toward their weight loss.
** Super Fitness and WTOL 11 suggest consulting with your physician before starting any weight loss program.
**COVID-19 PRECAUTIONS- Contestants will follow all quarantine protocols throughout the competition. Contestants must weigh in at Super Fitness North or Reynolds locations. If a contestant needs special accommodations for a weigh-in, please contact Super Fitness.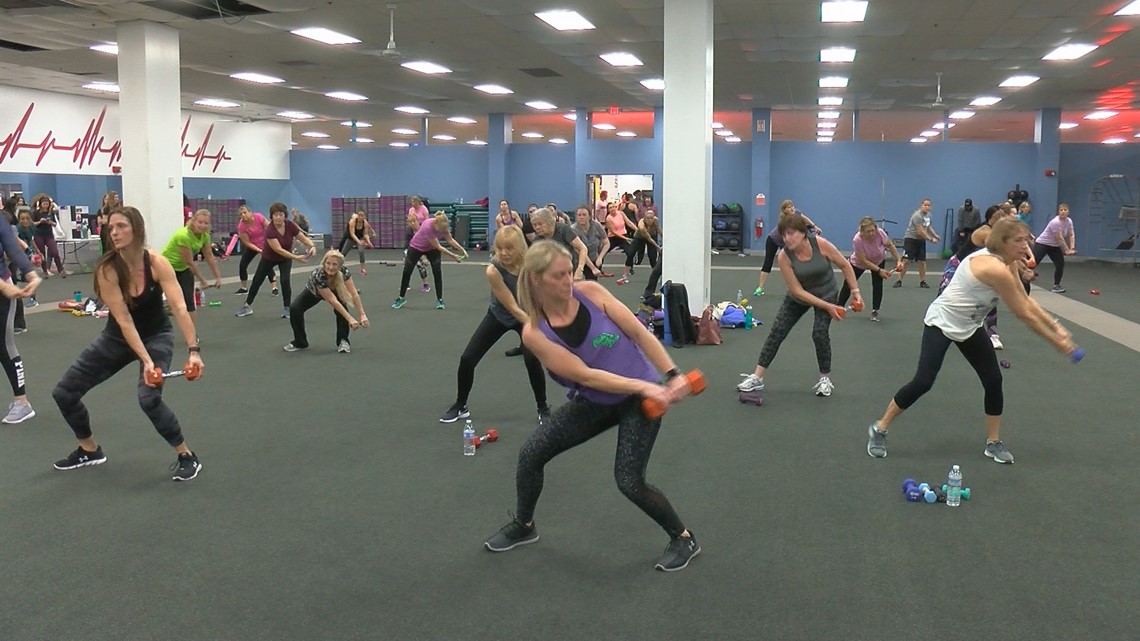 SUPER FITNESS WEIGHT LOSS CHALLENGE ON YOUTUBE: