SANDUSKY, Ohio — It's an exciting time for our area as Cedar Point will be opening for the first time this year.
Cedar Point is finally reopening Thursday, July 9th.
The first difference is you must have made a reservation to get in.
All visitors will be required to pass through a tent where your temperature is checked.
But most importantly, all visitors and staff will be required to wear masks at all times.
"You've got to wear your mask on all of our attractions, in queues, inside merchandise locations, on the midways. And they do stay on when you ride rides," Cedar Point Director of Communication Tony Clark said.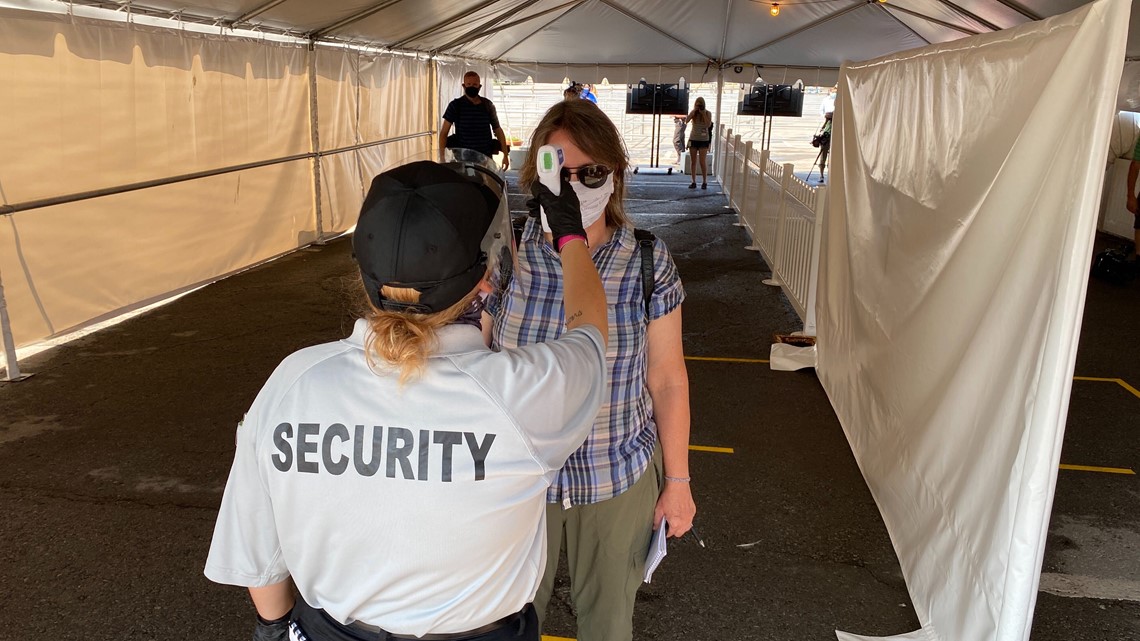 And the queue at rides is going to look a bit different as well, with social distancing markers in place on the ground for riders waiting to board.
Cedar Point will only be letting in a little less than half of its standard occupancy to better manage crowds.
Which does mean lines for the rides here should be shorter, but many of the rides will also have certain seats blocked off.
"And if you're riding a roller coaster, you'll see certain rows or certain seats, depending on the layout of that train on the coaster that is blocked off so that we can maintain distancing there," Cedar Point General Manager and V.P. Jeremy McClure said.
Cedar Point is currently accepting reservations for the next 30 days in advance.
Entry into the amusement park will only be at the main gate, while Cedar Point resort guests will be able to enter through the Magnum Gate.
All tickets will have to be purchased in advance as there are only a limited number of reservation slots available in 30-minute increments.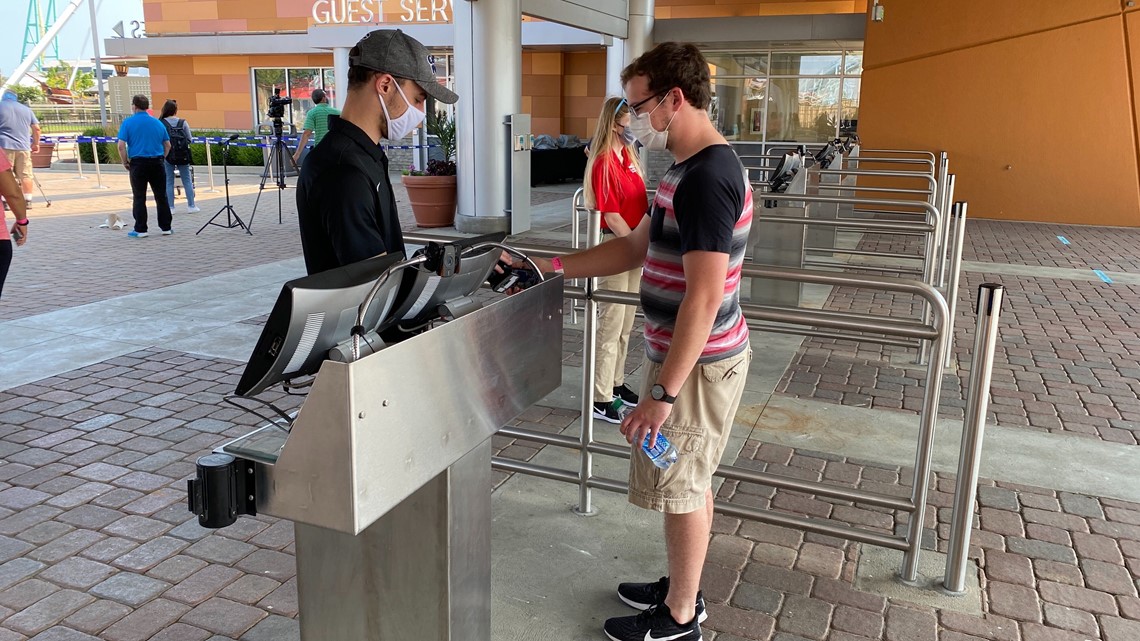 "We're leaving room to be flexible. When it comes to our reservations, we've only put 30 days out there because we want to see what it's like in the park with our guests before we make adjustments to the numbers and the frequency," McClure said.
Even inside of the shops at Cedar Point, social distancing markings and signs are everywhere to help remind visitors to stay at least 6 feet apart.
Along with all of the new signage promoting social distancing, there are also plenty of brand new hand sanitizer dispensers all over the park.
A new constant sight will be cleaning as Cedar Point staff has prioritized making sure every surface in the park is cleaned regularly.
"Even safer than before with these new protocols, but we need our guests to participate in that as well so that we can stay open and still provide that escape for families to come and just have a fun day. And kind of just take a break from everything crazy that's going on in the real world," Clark said.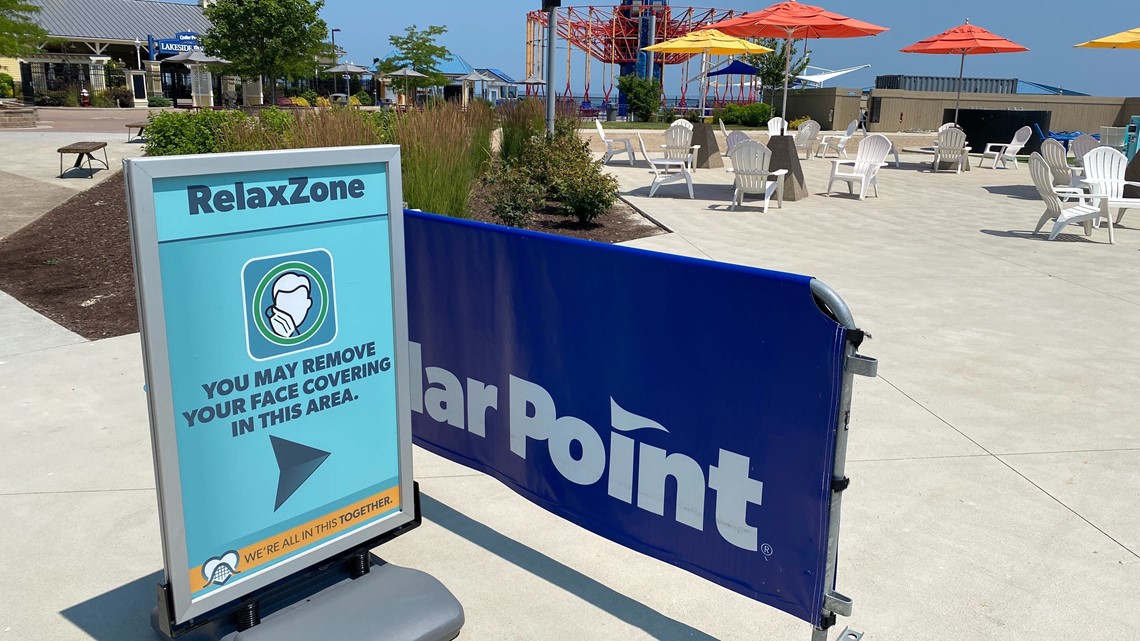 Cedar Point has also designated four "Relax Zones" where you are free to take your mask off and give your face a breather.
Cedar Poin will be operating under condensed hours from 11 a.m. to 8 p.m,