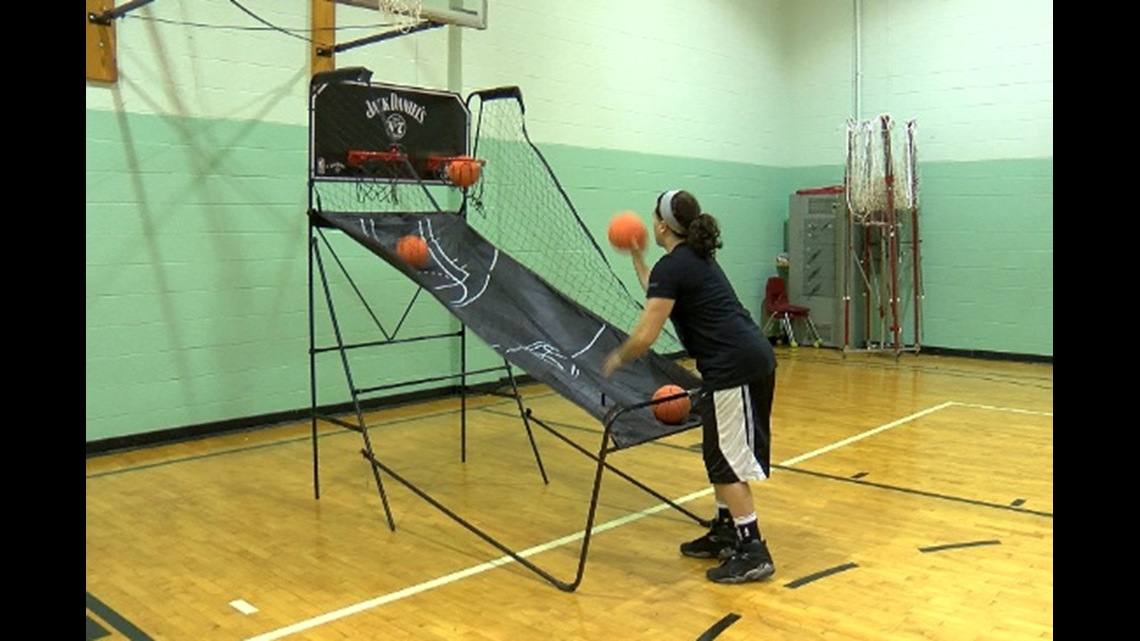 WHITEFORD TWP, MI (WTOL) - Fifteen years after being a basketball star at Whiteford, Anthony Miracola is still making a name for himself on the court after his dad heard a unique opportunity on the radio.
It was a small ball national tournament, with the grand prize being an all-inclusive trip for two to the NBA All-Star Weekend.
"Growing up I used to have one I always played and I was always really good, I enjoyed doing it," Miracola said. "I said, 'Hey man, I should try that.'"
However, the tournament version wasn't your typical arcade pop-a-shot. The backboard is flimsy and made of cardboard, so adjusting to it was a challenge for Miracola.
"The machines are usually a bigger, heavy-duty machine and you can kind of get in more of a rhythm on them. With this being that it's so flimsy, it took me a lot of time, effort and practice to figure out how to adapt to it and stay in rhythm," Miracola said.
You get one minute to make as many baskets as you can. In the first 45 seconds, each shot made is worth two points. In the last 15 seconds, each basket is worth three points.
Miracola's average score was between 170 and 180, with his highest being 201.
He rolled through the competition in Detroit and became a finalist to compete for the national title in Cleveland. After hundreds of contestants from NBA cities across the country, Miracola was one of the few remaining.
With a big prize on the line, Miracola practiced at least one hour every day for five weeks leading up to the finals.
"I practiced basically every single night. I didn't miss one night," Miracola said. "I came home, go real hard for one minute, take about a 30-second breather, and then go real hard. It was almost like a workout, I was sweating. I wanted to make sure I gave myself the best chance to win."
Miracola found the best method for him after playing around with different approaches. It proved successful, as he became the first-ever small ball national champion.
Miracola and his wife are gearing up for the NBA All-Star weekend, which is February 16 to February 18 in Los Angeles. Miracola said he's ready to defend his title next year.
"I believe I would still be able to compete, I don't know why I wouldn't," Miracola said. "If that's the case, I'll definitely just keep practicing and try to defend my title for sure."
When he's not competing, Miracola offers personal training sessions for kids of all ages looking to sharpen their basketball skills.